PyeongChang 2018: Paralympian Zebastian Modin gets third try at gold
Swedish cross-country skier heading to third Winter Games in South Korea
20 Feb 2018
Imagen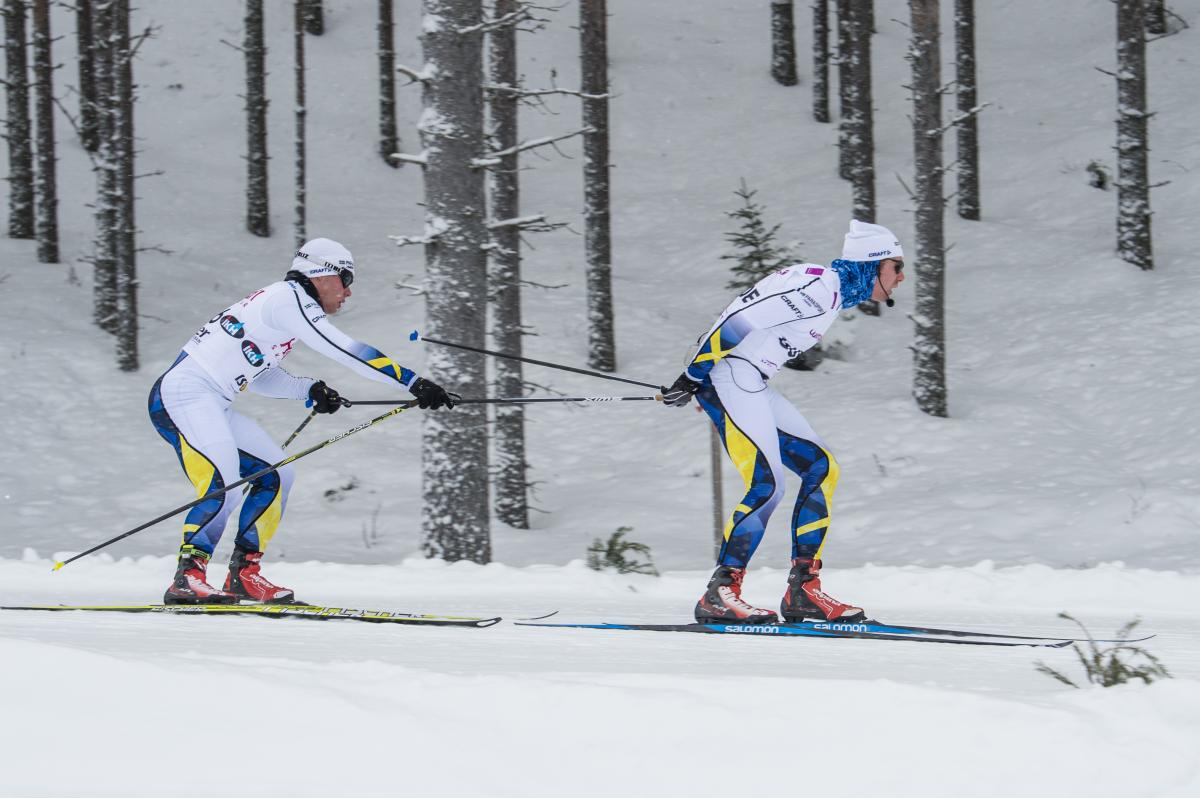 ⒸKimmo Rauatmaa
By Lena Smirnova | For the IPC
"For the able-bodied, they could have big World Championships or they have lots of crowds at World Cup races, but for us, it's so much different. There's a huge difference between the Paralympic Games and anything else that you can experience as a Para athlete."
Zebastian Modin is one of the best Para cross-country skiers in the world. But for a long time his ambitions in the sport were simply just to outrace his friends.
The Swedish skier was born and continues to live in Ostersund where skiing is a way of life. His friends, who did cross-country, introduced him to the sport when he was 13.
Modin, who is vision impairment, enjoyed the training and challenge of skiing, and within a year he competed in some able-bodied races. But even with his natural aptitude for the sport, Modin did not consider becoming a regular competitor.
"My goal was to race with my able-bodied friends and I didn't care that much about para racing," Modin said. "Even after the first Para World Cup, in 2009, I still thought it's more fun to race with my friends. But that changed of course."
It changed the year before Vancouver 2010. Spotting his talent, the Swedish para team invited him to take part in some development camps and races. Within three years of taking up skiing, Modin was competing at his first Paralympic Games, and was the youngest competitor from any nation at the event.
In Vancouver, Modin surprised everyone when he won a bronze medal in the sprint on the last day of competition. The Games offered another benefit as they helped to set him up for his next Paralympic conquest, at Sochi 2014, where he walked away with three medals.
"Those Games were very important for me when I went to Sochi cause I knew what it was all about, what it is to live in a Paralympic village and to go to the Games," Modin said.
"For us also it's so much bigger than anything else you can do as a Paralympic sportsman," he added. "For the able-bodied, they could have big World Championships or they have lots of crowds at World Cup races, but for us, it's so much different. There's a huge difference between the Paralympic Games and anything else that you can experience as a Para athlete."
Biggest challenge yet
Now at 23 years old, Modin is preparing for his third Paralympic Games, in PyeongChang, where he has a chance to grab his first Paralympic gold medal. But while Modin has had a stellar past season, topping the cross-country World Cup rankings and winning his first world title, he admits the task in PyeongChang will be his most difficult to date.
"My goal is to take at least one medal," Modin said. "I'm a much better skier now than I was four years ago and, in particular, eight years ago, but the level has risen so much and also, there are more and more guys coming up. The start fields are growing and all the guys now that I compete with are professionals, which was not the case years ago, so even though my goal is to win a medal, I think it's gonna be harder than ever."
Modin had a chance to test the PyeongChang 2018 course as part of last season's World Para Nordic Skiing World Cup, and now knows what he will face when he races there again in March.
"It was way hot some days. It was very soft and wet so that was something that I brought into this summer training," he said. "Some days it was very soft and the next day it was icy. You have to be prepared for everything when you're going there."
Modin expects that his main competition in PyeongChang will come from Canada's Mike McKeever and USA's Jake Adicoff.
But on the home slopes, at least, his main rivals are still the same cross-country friends that he grew up trying to outrace 10 years ago.
"I'm competitive but I'm behind [be]cause now all my friends that are still skiers, they are in their best ages so they are racing at the national or international level," Modin said. "I can't hang on to them, but I'm not too far behind."
The Paralympic Winter Games take place in PyeongChang, South Korea from 9-18 March. Tickets can be purchased here.