PyeongChang 2018 Sport Week: Cross-country Head-to-Head
Ihor Reptyukh and Benjamin Daviet set for epic battle in men's standing
24 Jan 2018
Imagen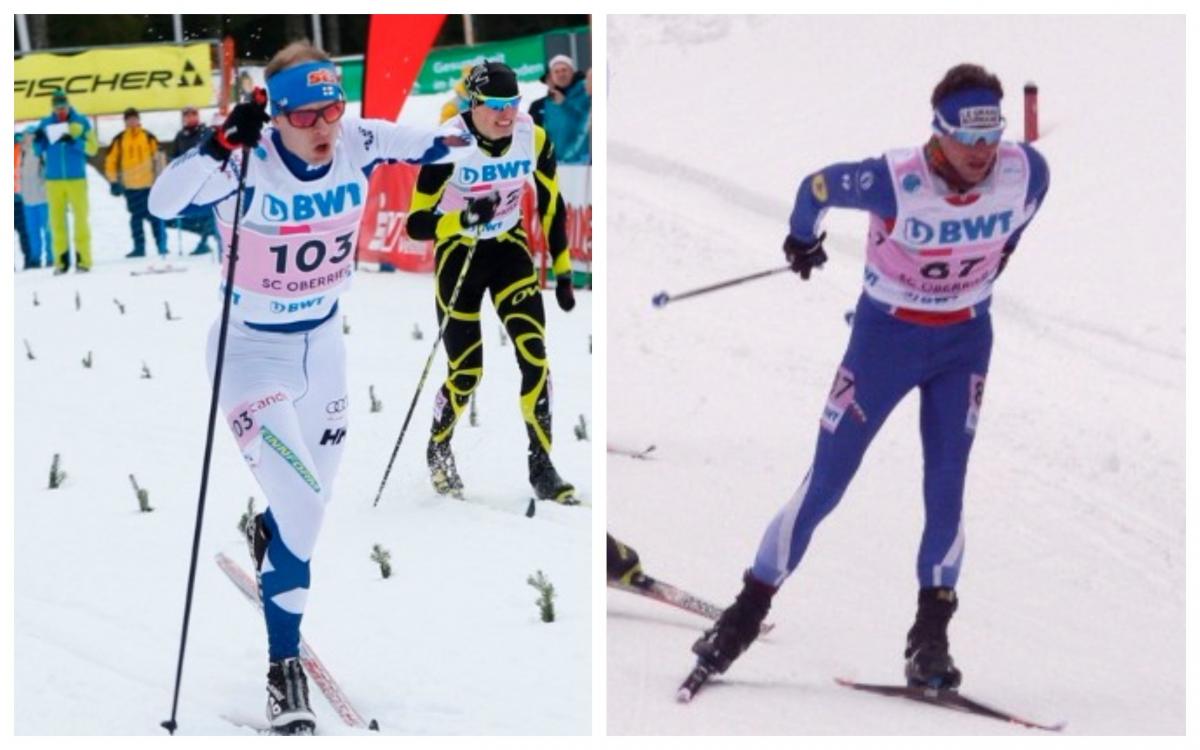 ⒸIPC
By IPC
Both Ihor Reptyukh and Benjamin Daviet made their debut at a major competition in 2013, when they took part in the World Championships in La Molina, Spain. Since then they have built an ever-growing rivalry on the snow.
This first event saw Ukraine's 23-year-old leaving with one silver and one bronze in the men's standing. The following year, Reptyukh claimed his first Paralympic medal at Sochi 2014, a silver in the mixed 4x2.5km relay open ahead of the French team Daviet was part of.
The Frenchman, however, enjoyed more success than his rival in 2015. He took one gold and two silvers at the Worlds in Panorama, Canada, while Reptyukh claimed three bronze.
At the following Worlds in Finsterau, Germany, in 2017, the Ukrainian again ended ahead with two golds and one silver, as Daviet took two golds. Reptyukh also claimed the overall World Cup cross-country title last season with over 1,000 points amassed.
But Daviet has started the current season better, having secured six wins over the first two World Cups so far. Reptyukh, on the other hand, won one silver and one bronze. It will be interesting to see who comes on top in a new chapter of this rivalry at PyeongChang 2018.
Head to Head
PERSONAL INFO
Reptyukh: Nationality: Ukraine. Age: 23
Daviet: Nationality: France. Age: 28
PARALYMPIC GAMES
Reptyukh: Games: 1 (2014)
Medals: 1 (silver)
Daviet: Games: 1 (2014)
Medals: 1 (bronze)
WORLD CHAMPIONSHIPS
Reptyukh: Championships: 3 (2013, 2015, 2017)
Medals: 8 (2 golds, 2 silvers, 4 bronze)
Daviet: Championships: 3 (2013, 2015, 2017)
Medals: 5 (3 golds, 2 silvers)
DID YOU KNOW?
Reptyukh: Aged five he severely cut his hand at home in an automatic food cutter, and lost all the fingers on his left hand.
Daviet: His training programme involves biking, roller skiing and weight training.
The Paralympic Winter Games take place in PyeongChang, South Korea from 9-18 March. Tickets can be purchased here.