Registration opens for sixth WTF World Para-Taekwondo Championships
Record participation expected for first WTF World Para-Taekwondo Championships since Paralympic inclusion.
31 Jul 2015
Imagen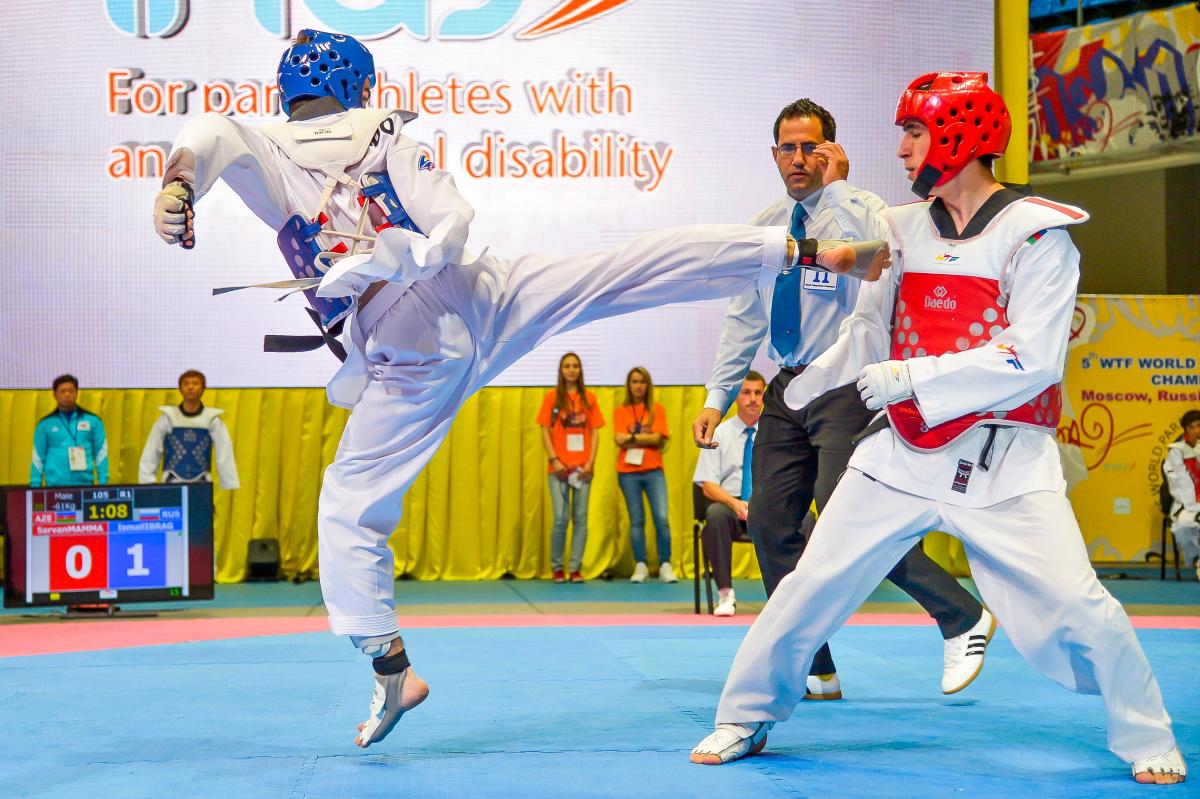 ⒸWorld Taekwondo Federation
By WTF
Registration for the sixth WTF World Para-Taekwondo Championships officially opened this week with record attendance expected following the sport's dramatic increase in global participation and successful inclusion on the Tokyo 2020 Paralympic Games sports programme.
The headline event of the para-taekwondo calendar will be held in Samsun, Turkey on 17 September 2015, and mark the sixth occasion the event has been held since its introduction in 2009. The top athletes will be seeded based on the WTF Para-Taekwondo World Rankings, which were implemented by the WTF earlier this year to improve competitions and ensure that the very best athletes compete against one and other. The Championships have been assigned a G-8 class ranking – the highest possible ranking under the WTF's ranking system.
As part of the WTF's commitment to making para-taekwondo as fair and accessible as possible, the Championships will include para-taekwondo poomsae competitions for athletes with a neurological impairment (P30 classes) for the very first time. Para-taekwondo poomsae competitions for intellectually disabled athletes (P20 class) will also be held following their successful debut at the 5th WTF Para-Taekwondo Championships in Moscow, Russia, last year along with kyorugi competitions. The WTF has worked closely with the IOSDs to guarantee the competitions for athletes of all impairments are aligned with global best-practice. This has been reflected by IWAS (K40), INAS (P20) and CPISRA (P30) all officially recognising the Championships.
WTF President Chungwon Choue said: "We are all very excited about this year's WTF Para-Taekwondo Championships. Last year's Championships in Moscow were a great success and I have no doubt that our friends in Samsun will host an excellent event.
"It was an honour to be included in the 2020 Paralympic Games sports programme and a validation of our one taekwondo philosophy and commitment to being a sport for all. Over the last couple of years we have worked very hard to develop para-taekwondo and realise its full potential across our 206 member associations.
"Being included in the Paralympic Games has only accelerated the sport's growth. We know we still have a lot of room for further development ahead of our debut at the Paralympic Games in 2020, but this time in Samsun the world will see just how far we have developed and just how dynamic, exciting and inclusive our sport is."
Dr. Metin Sahin, President of the Turkish Taekwondo Federation, said: "We are honoured to be hosting the 6th WTF Para-Taekwondo Championships. This is the biggest event of the year for para-taekwondo and I am sure the world's elite athletes will put on an excellent show as they bid to become world champions. Taekwondo is very popular in Turkey and our passionate fans will provide a spectacular atmosphere throughout the event."