Saad Rafi talks importance of organising Parapan Ams
With 1,000 days to go until Lima 2019, Toronto 2015 CEO gives his opinion on how to deliver successful Parapan American Games.
26 Nov 2016
Imagen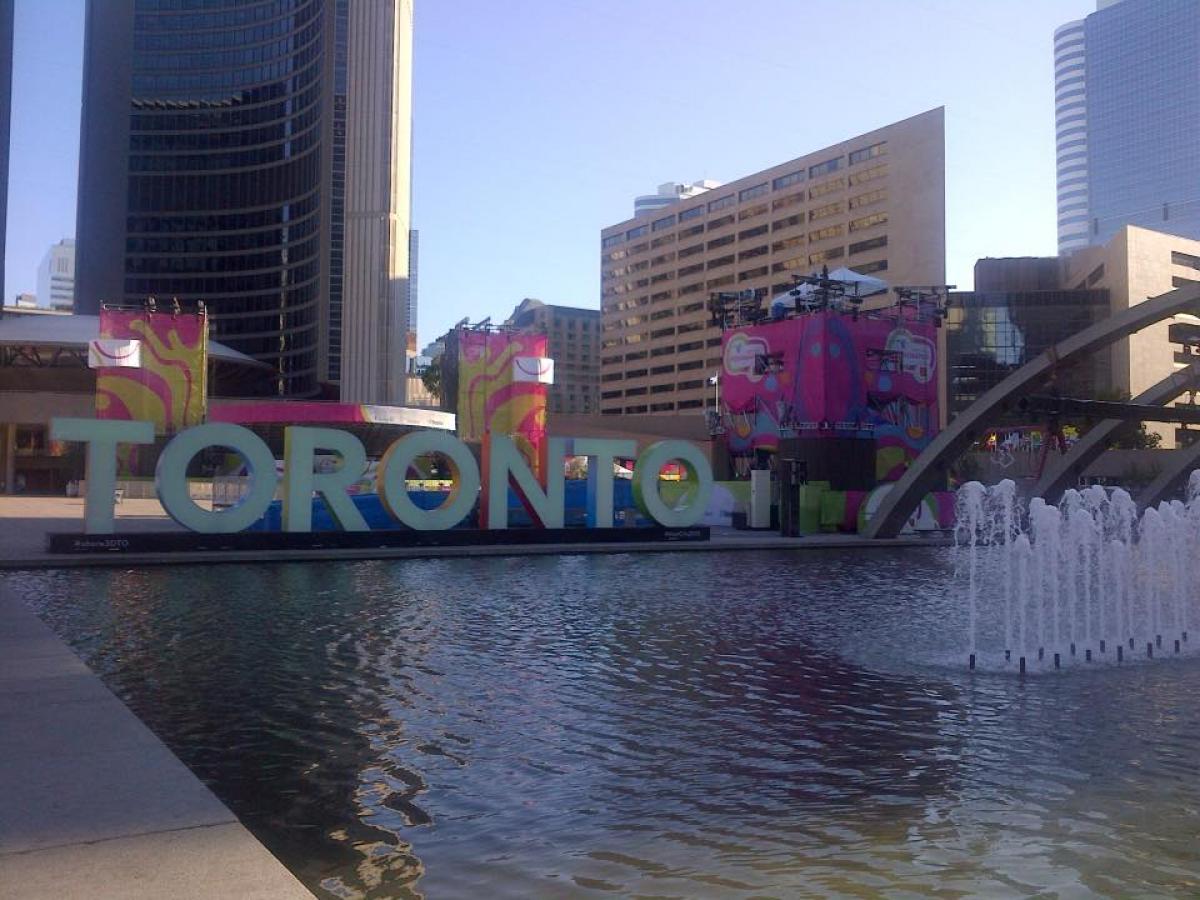 ⒸIPC
By IPC
With a record 1,600 athletes from 28 countries competing in 15 sports, all qualifiers for the Rio 2016 Paralympic Games, first-class venues and a fully accessible Athletes' Village, Toronto, Canada, organised the best ever Parapan American Games in 2015.
The bar has been raised high and, with 1,000 days to go until Lima 2019, Toronto 2015 CEO Saad Rafi explained what needs to be achieved in order to celebrate successful Parapan American Games.
"Every Organising Committee is unique and has its own opportunities. However, having a dedicated group within the Organising Committee is a benefit to focus the effort and to be a strong advocate in the community and with all partners," he said.
"Reach out to all partners, as no effort is perfect, but it is critical to involve and to get the support of all partners to make these Games a success.
"Last, ensure that planning begins early; planning is integrated with the Pan Am Games; and, the unique, yet important, needs of the Parapan Am Games are on an equal basis."
The Closing Ceremony of the Toronto Parapan Ams was just over a year ago and it might be too early to analyse the Games' legacy, but it has already begun to take shape.
"There are many more citizens who better understand the importance of accessibility," said Rafi.
"But, more importantly, they better understand why it is important to celebrate these athletes. To continue to provide opportunities, facilities and funding for the inclusion of many more people with differing abilities, to excel in society and sport, and how to provide those opportunities, whether in the work place, on the pitch, or in our communities."
The Parapan American Games have already been hosted by four different countries – Mexico twice, Argentina, Brazil and Canada - with Peru set to become the fifth one.
"This provides an opportunity to shine a light on what that country can achieve if it embraces the diversity and inclusion opportunities that these Games bring," said Rafi.
"It provides an opportunity for that country to sensitise its citizens to the power of sport and the power of these athletes as emblematic figures of the benefits that increased accessibility can bring to the country and its prosperity."
Toronto 2015's success raised the bar high for future host cities of the Parapan American Games, but Rafi believes each edition should be assessed individually.
"What Toronto 2015 did was provide a platform to show the fierce competition and achievements of these determined athletes," he said.
"Each bar is different based on local conditions, but the opportunities are clear and must be seized and improved upon with each Parapan Am Games."
The Lima 2019 Parapan American Games will take place from 23 August-1 September and will feature a record 1,850 athletes competing in 17 sports, two more than at Toronto 2015.