Sao Paulo 2017 launches social media profiles
The fourth Youth Parapan American Games can now be found on Facebook, Twitter and Instagram.
20 Jan 2017
Imagen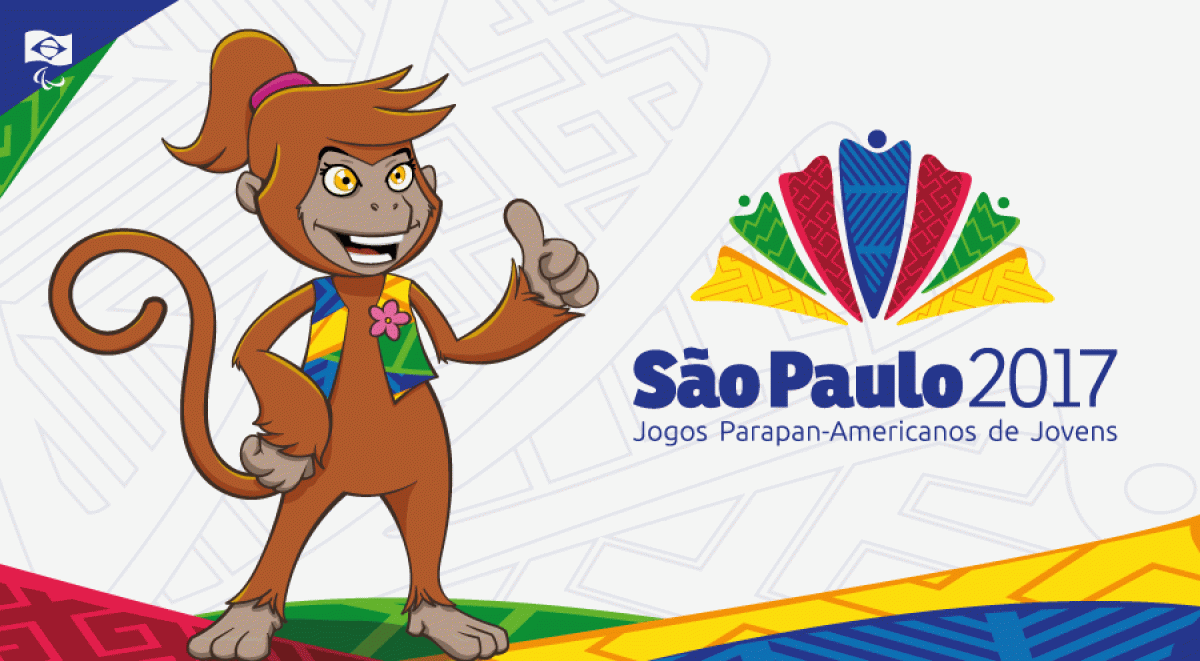 ⒸSao Paulo 2017
By Brazilian Paralympic Committee
[Encuentre debajo el artículo en español] [Veja abaixo o comunicado em português]
The Organising Committee for March's Sao Paulo 2017 Youth Parapan American Games launched the social media profiles for the event on Friday (20 January) with two months to go until the beginning of the event.
The upcoming event can now be found on Facebook, Twitter and Instagram.
Around 1,000 athletes, aged 12-20 years old, from more than 20 countries are expected to compete in 12 sports at the Brazilian Paralympic Centre in Sao Paulo, Brazil, between 20-25 March 2017. The 12 sports are: athletics, boccia, football 5, football 7, goalball, judo, powerlifting, sitting volleyball, swimming, table tennis, wheelchair basketball and wheelchair tennis.
The 2013 edition of the Youth Parapan Ams was held in Buenos Aires, Argentina, attracting more than 600 athletes from 16 countries, who competed across 10 sports. Brazil topped the medals table and 15 countries reached the podium at least once.
Barquisimeto, Venezuela, staged the inaugural edition in 2005, with athletes from 10 countries competing, whilst a total of 14 countries attended the event in Bogota, Colombia, in 2009.
Español
Sao Paulo 2017 lanza perfiles en las redes sociales
El Comité Organizador de los Juegos Parapanamericanos Juveniles Sao Paulo 2017 lanzó este viernes (20 de enero) sus cuentas en las redes sociales, a dos meses del inicio de la competencia.
Las principales novedades acerca del evento pueden ser encontradas ahora en Facebook, Twitter e Instagram.
Los cuartos Juegos Parapanamericanos Juveniles se celebrarán en Sao Paulo, Brasil, entre el 20-25 de marzo, y contará con la participación de un número récord de 1.000 atletas, de entre 12 y 20 años, provenientes de 20 países.
Son 12 los deportes en el programa: atletismo, básquetbol sobre silla de ruedas, boccia, fútbol 5, fútbol 7, goalball, judo, natación, powerlifting, tenis de mesa, tenis sobre silla de ruedas y vóleibol sentado.
La última edición de los Juegos se realizó en Buenos Aires, Argentina, en octubre de 2013, con más de 600 atletas de 16 países compitiendo en 10 deportes. Brasil terminó como líder del medallero y 15 países se treparon al podio en al menos una ocasión.
Barquisimeto, Venezuela, organizó la primera edición en 2005, con atletas de 10 países compitiendo, mientras que un total de 14 países asistieron al evento en Bogotá, Colombia, en 2009.
Português
Parapan-Americano de Jovens São Paulo 2017 ganha perfis nas redes sociais
O Comitê Organizador dos Jogos Parapan-Americanos de Jovens São Paulo 2017 lança nesta sexta-feira, 20, os perfis de redes sociais para o evento - que acontecerá entre os dias 20 a 25 de março, no novo Centro de Treinamento Paralímpico Brasileiro, que fica na capital paulista.
No Facebook, as principais novidades sobre a quarta edição da competição podem ser conferidas na fan page São Paulo 2017. Além disso, os preparativos do evento também serão ilustrados no Instagram, no perfil 2017 São Paulo, e no Twitter.
Cerca de mil atletas, com idade entre 13 e 20 anos, de mais de 20 países, participarão do Parapan de Jovens São Paulo 2017. A programação da competição contará com 12 modalidades: atletismo, bocha, futebol de 5, futebol de 7, goalball, judô, halterofilismo, vôlei sentado, natação, tênis de mesa, basquete em cadeira de rodas e tênis em cadeira de rodas.
Buenos Aires, Argentina, foi a sede da última edição dos Jogos, em outubro de 2013. Na ocasião, o evento atraiu 631 atletas, de 16 países, para competir em dez modalidades. O Brasil liderou o quadro de medalhas do Parapan-2013 com 209 pódios, sendo 102 de ouro. A primeira edição do Parapan de Jovens foi em 2005, em Barquisimeto, Venezuela, e contou com atletas de dez países. Em 2009, 14 nações estiveram presentes em Bogotá, Colômbia.