Sir Philip predicts huge London success
IPC President Sir Philip Craven says: "All the ingredients are there for best Paralympic Games ever."
27 Aug 2012
Imagen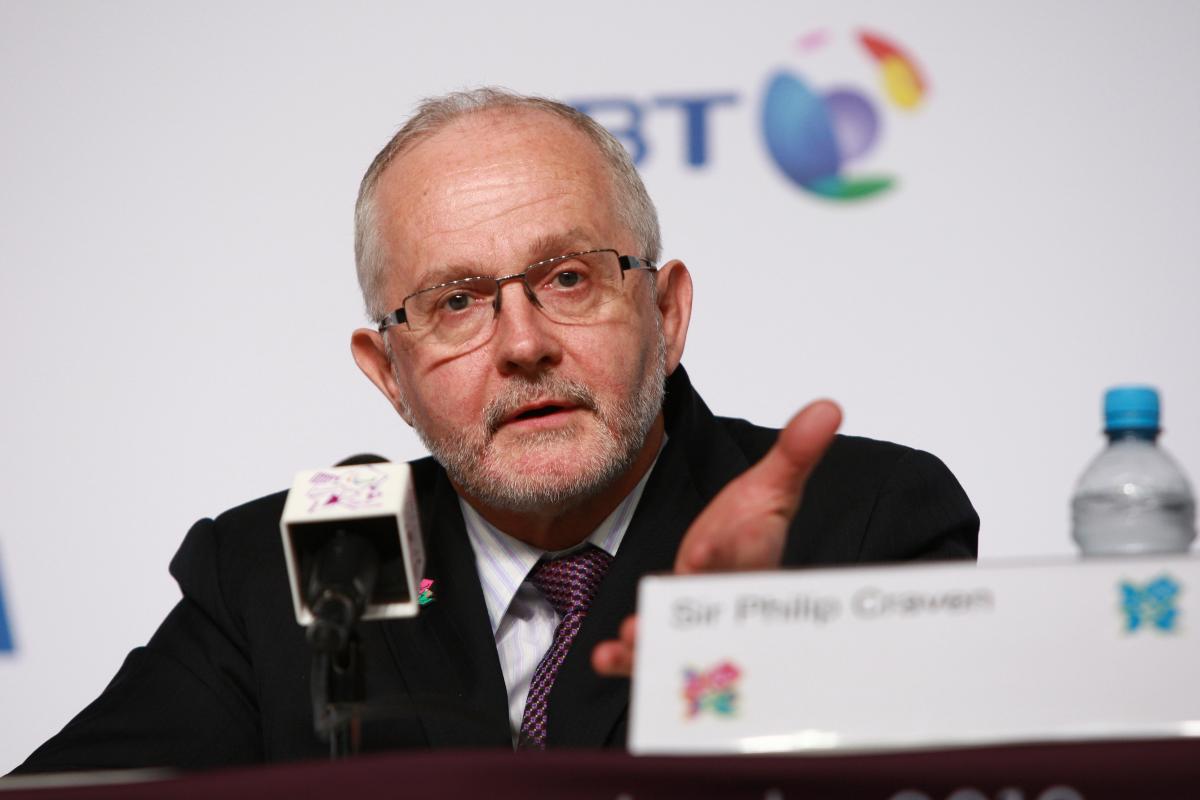 ⒸMarcus Hartmann
"Just soak up the sport, enjoy yourselves, and you'll be amazed."
International Paralympic Committee (IPC) President Sir Philip Craven has told the world to prepare to be amazed ahead of the start of the London 2012 Paralympic Games.
Sir Philip addressed the world's media on Monday, two days before the Opening Ceremony will take place.
"All the ingredients are there for the best Paralympic Games ever," said Sir Philip.
"We've had record ticket sales at over 2.4 million, record broadcast deals, more athletes and countries competing than ever before, and 2,500 accredited media, 2,000 of which are international. People from all around the world want to come to this great city for these great games. Everything is set for a great Paralympic Games."
He added: "The word that will probably be most used by people is 'surprise'. They'll just be surprised about the level of athletic performance. Just soak up the sport, enjoy yourselves, and you'll be amazed."
LOCOG Chairman Sebastian Coe echoed Sir Philip's sentiments, saying the record ticket sales demonstrate unprecedented levels of interest created by the London Paralympics.
"This is not a country that's going to sit this one out," said Coe.
"We've also concluded 10 more broadcast arrangements around the world, meaning there'll be coverage in over 100 countries. That's a fantastic way to go into the Paralympics.
"We're looking forward to some fantastic Paralympic Games and some fantastic sport."
Fans will also be able to follow the Paralympics like never before thanks to the growing influence of social media.
"We've been proactive with our athletes. We sent out social media guidelines for every NPC about six months ago, and the opening line is: 'We embrace social media'," said Craig Spence, the IPC's Media and Communications Director.
"Social media is not going to go away. We've said that we want people to tweet and use Facebook as much as possible, but within certain parameters.
"We're doing some very innovative social media projects. We've launched a project with Samsung, where 47 of the leading athletes here will be doing daily video blogs from behind the scenes.
"At the Opening Ceremony we'll be embedding some people in with the athletes during the athlete parade, getting interviews and first-hand reactions that will be available on social media before the end of the Opening Ceremony. That's never been done before.
"We're trying to embrace social media as much as possible and we've been working with Twitter, Google+ and Facebook to ensure that these are a very social Paralympic Games, just like the Olympics were."