Sixteen Nordic skiers to look out for in 2014-15
With 100 days to go until the 2015 IPC Nordic Skiing World Championships in Cable, USA, a multitude of world and Paralympic champions are expected to line-up.
14 Oct 2014
Imagen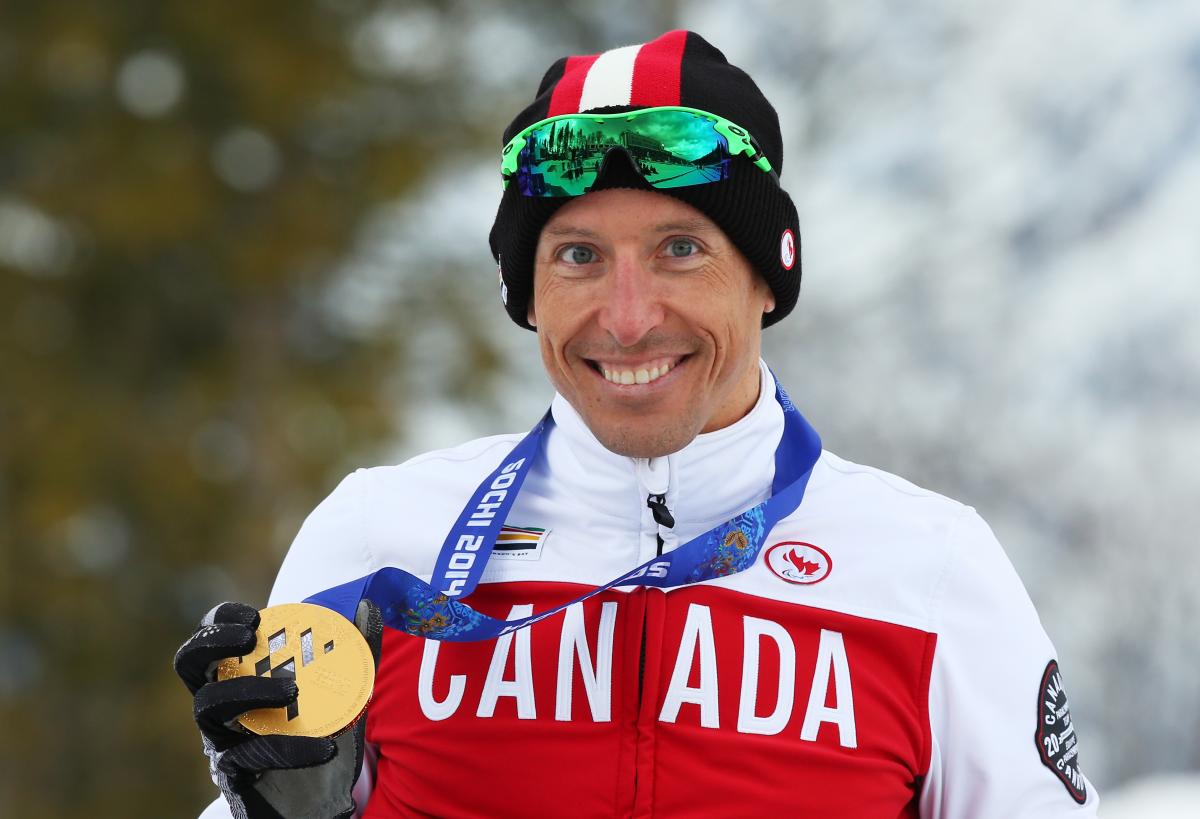 ⒸGetty Images
By IPC
With 100 days to go (14 October) until January's 2015 IPC Nordic Skiing World Championships in Cable, Wisconsin, USA, IPC Nordic Skiing has revealed a list of 16 athletes to look out for ahead of the biggest gathering of international skiers since Sochi 2014.
The complete list holds a total of 31 world and 32 Paralympic titles between them, as well as a series of World Cups wins from 2013-14.
Full biographies can be found at: http://www.paralympic.org/nordic-skiing/athletes/ones-to-watch-athletes.
Europe
Iryna Bui (UKR), 19
Reigning world champion standing skier Bui has achieved an incredible amount for a teenager, securing eight top 10 finishes in both cross-country and biathlon World Cups in 2013-14.
Azat Karachurin (RUS), 18
With five World Cup wins leading to World No.1 status in the men's biathlon standing last season, Karachurin followed that up with his first Paralympic gold medal at Sochi 2014.
Alena Kaufman (RUS), 27
An impressive Paralympic Games debut saw standing skier Kaufman leave with two individual and one team relay gold medals.
Oleksandra Kononova (UKR), 23
A four-time Paralympic and five-time world champion, Kononova made it onto the podium in every single World Cup race last season ahead of adding the women's 12.5km biathlon standing title to her collection at Sochi 2014.
Svetlana Konovalova (RUS), 24
Konovalova could not have hoped for a better Paralympic Games debut at Sochi 2014, making it onto the podium in all but one of the women's sitting events she entered.
Mikhalina Lysova (RUS), 22
A four-time Paralympic champion and current holder of five world titles, Lysova finished the 2013-14 season as the women's visually impaired World No.1 in biathlon and No.3 in cross-country with guide Alexey Ivanov.
Grigory Murygin (RUS), 19
The reigning men's 7.5km biathlon sitting world champion has proved that he has what it takes to beat compatriot Roman Petushkov and will be looking to do so again at Cable 2015.
Roman Petushkov (RUS), 36
Russia's Roman Petushkov made history at Sochi 2014, becoming the most decorated single athlete by winning five individual and one relay gold across men's cross-country and biathlon sitting events.
Nikolay Polukhin (RUS), 32
Sweeping three titles in the men's visually impaired biathlon at the 2013 Worlds in Solleftea, Sweden, Polukhin and guide Andrey Tokarev went on to finish as World No.1 in biathlon and win double gold at Sochi 2014.
Elena Remizova (RUS), 28
A rival to Lysova, Remizova and guide Natalia Yakimova took the women's visually impaired cross-country overall world No.1 in 2013-14, followed up by three gold and one silver medal at Sochi 2014.
Ihor Reptyukh (UKR), 20
A 2013 World Championships biathlon gold and double bronze medallist, Reptyukh has been working hard to raise his profile and in 2013-14 finished in the top 10 in both cross-country and biathlon.
Nils-Erik Ulset (NOR), 31
At his first Games in Salt Lake City in 2002, Ulset won two gold medals in cross-country. Fast-forward to the 2013-14 season, the incredibly adaptable Ulset finished as World No.2 for biathlon and picked up his 9th, 10th and 11th Paralympic medals at Sochi 2014.
Asia
Kozo Kubo (JPN), 33
Proving that he is still amongst the world's best sit-skiers, Kubo claimed a biathlon bronze at Sochi 2014 to add to his three World Championships medals - including one title - from 2013.
Americas
Mark Arendz (CAN), 24
Arendz is just coming of age with his career tally including three World Championships podiums and two Paralympic medals, won only in the last two years at Solleftea 2013 and Sochi 2014.
Chris Klebl (CAN), 42
Klebl completed a shock victory at Sochi 2014, crossing the men's 10km cross-country sitting finish line to rob Russian rival Roman Petushkov of his seventh gold medal of the Games.
Oksana Masters (USA), 25
As a London 2012 rowing bronze medallist, Masters made an exceptional winter Paralympics debut at Sochi 2014 less than a year after first trying out Nordic skiing, picking up cross-country sitting silver and bronze.
The 2014-15 season kicks off with a World Cup in Vuokatti, Finland, from 10-17 December.
The 2015 IPC Nordic Skiing World Championships run from 23 January - 1 February and are expected to attract around 150 athletes from 20 countries.