Skiers complete double victories in Slovenia
Paralympic and world champions Marie Bochet, Anna Schaffelhuber and Aleksei Bugaev add slalom wins to their giant slalom victories in Kranjska Gora.
16 Jan 2016
Imagen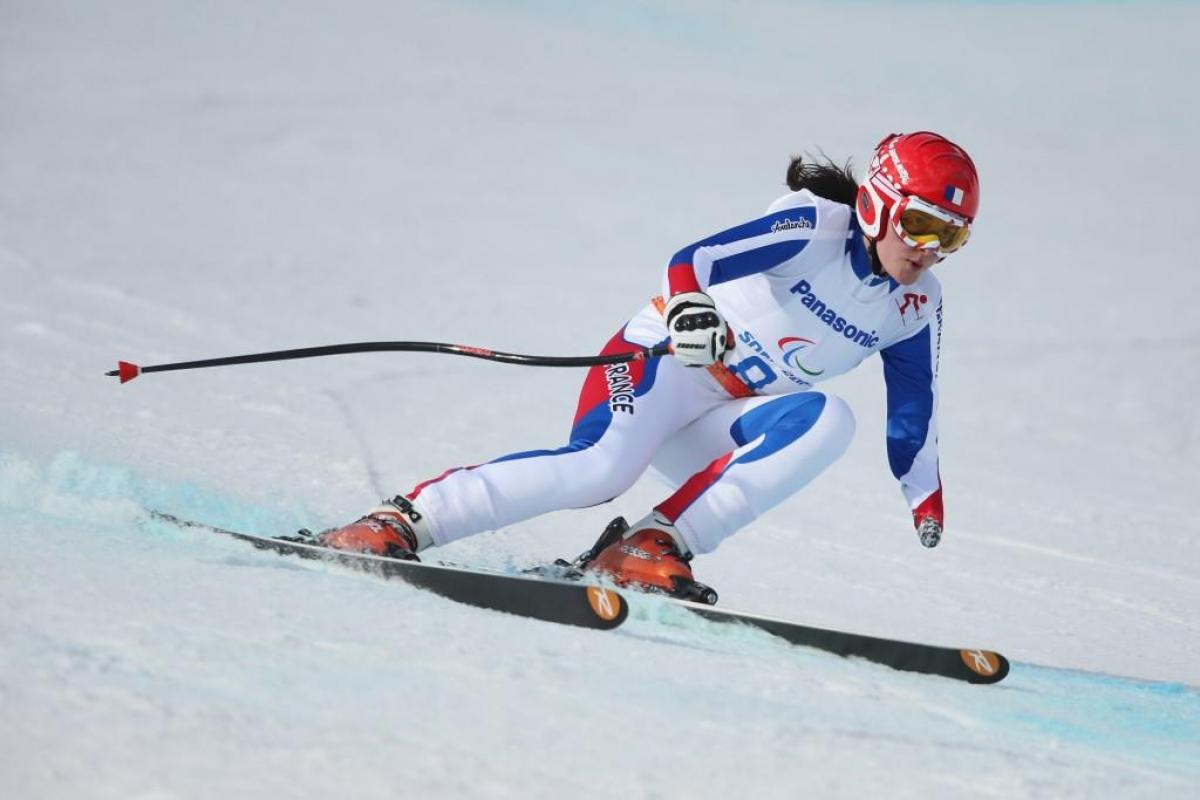 ⒸGetty Images
By IPC
Bertagnolli's performances in Kranjska Gora put him in a great position for his home World Cup in Tarvisio, Italy, which gets underway on Monday (18 January).
Paralympic and world champions France's Marie Bochet, Germany's Anna Schaffelhuber and Russia's Aleksei Bugaev secured double IPC Alpine Skiing World Cup wins in Kranjska Gora, Slovenia, on Saturday (16 January).
The victories in slalom at the opening World Cup of the season add to the three skiers' podium topping performances in giant slalom from Friday (15 January).
Twenty-one-year-old world champion Bochet (1:32.56) was once again the leading athlete in the women's standing, powering her way to the top of the rankings with two first place runs.
The USA's Stephanie Jallen (1:37.62) enjoyed her second podium finish of the meet having taken third in giant slalom the previous day. German Paralympic gold medallist Andrea Rothfuss (1:41.85) was third.
In the men's standing, five-time world champion Bugaev (1:23.01) took first place with two fastest runs. His teammate Alexander Alyabyev (1:27.51) claimed second. Australian Mitchell Gourley (1:27.90) was third for his second consecutive podium.
Things went from great to excellent for Paralympic champion Schaffelhuber (1:33.02) in the women's sitting. Cementing her place as the skier to beat at the half-way point to the next Paralympic Winter Games, Schaffelhuber led Japan's Momoka Muraoka (1:47.15) into second.
The USA's Laurie Stephens (1:54.46) was third.
Just 0.01 seconds separated Croatia's Dino Sokolovic (1:28.83) and Japan's Taiki Morii (1:28.84) in the men's sitting. Morii's world champion teammate Takeshi Suzuki (1:30.60) completed the top three in third.
Staci Mannella picked up the USA's first World Cup win of the season in the women's visually impaired with guide Sadie De Baun. Nineteen-year-old Mannella (1:46.79) just beat South Korea's Jae Rim Yang (1:46.81), guided by Un So Ri Ko, into first.
US compatriot Danelle Umstead (1:51.80) concluded a great competition for her country in third with husband guide Rob.
Russia's Ivan Frantcev (1:28.45) hooked up a great second run to claim victory in the men's visually impaired, with guide German Agranovskii.
Giant slalom winner from Friday, Italy's Giacomo Bertagnolli (1:29.93) and guide Fabrizio Casal, picked up his latest podium finish in second. Bertagnolli's performances in Kranjska Gora put him in a great position for his home World Cup in Tarvisio, Italy, which gets underway on Monday (18 January).
Spain's Paralympic silver medallist Jon Santacana Maiztegui (1:31.55), guided by Miguel Galindo, was third.
Full results are available at IPC Alpine Skiing's calendar and results page.
Many of the same top skiers will now head to Tarvisio for the next World Cup in slalom and giant slalom between 18-19 January.
Races in Tarvisio will be shown live at Paralympic.org courtesy of Rai Sport at 10am-11.30am and 1pm-2.30pm (CET) each day.
Results will be available at www.ipc-alpineskiing.org and updates and pictures posted to @IPCAlpine and Facebook.com/IPCAlpineSkiing.