Skiers scramble for points at Alpine Skiing World Cup
In the penultimate event of the 2012-13 IPC Alpine Skiing World Cup, everything is still to play for in the rankings.
12 Feb 2013
Imagen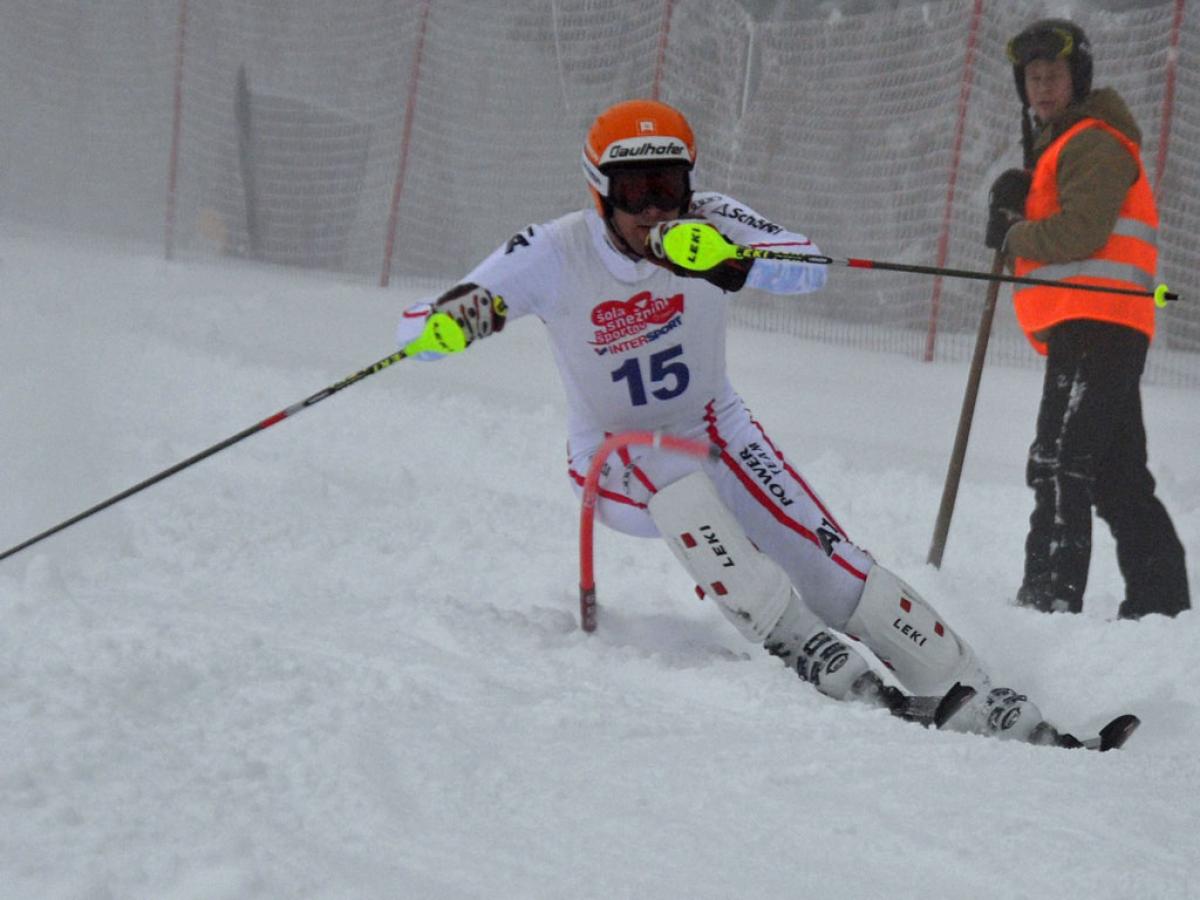 Ⓒwww.austria-skiteam.at
By IPC
"Today there were two very good runs from me."
The 2012-13 IPC Alpine Skiing World Cup continued on Tuesday (12 February) in icy temperatures and light snow in Rogla, Slovenia, with two slalom races.
With the World Cup Finals in Sochi just a few weeks away, skiers scrambled to win points and better their positions in the rankings. The event was also a good indicator of form ahead of next week's 2013 IPC Alpine Skiing World Championships La Molina, Spain.
Austria's Matthias Lanzinger shot up to first place in Tuesday's slalom standing event, after coming third the day before, when a mistake on the first run set him back.
Finishing just two hundredths of a second ahead of his Russian rivals Alexey Bugaev and Alexandr Alyabyev, who had come first and second respectively the previous day, Lanzinger was very pleased with his performance.
"Today there were two very good runs from me," he said. "Especially in the second, I noticed that I could go full pelt and was very happy that it was in the end enough for the win."
Bugaev still leads the men's slalom standing rankings with 410 points, closely followed by Lanzinger with 390.
The men's slalom sitting was equally as competitive with the top six finishers within one second of each other on the first day. Japan's Taiki Morii won both races with his teammate Takeshi Suzuki coming second. France's Jean Yves Le Meur and Germany's Thomas Nolte came third on Monday's and Tuesday's races, respectively.
Austria's Roman Rabl who came fourth and sixth respectively, just missing out on a podium by four tenths of a second on Monday.
"Of course it would be better to get on the podium, but our experience shows that we struggle in the local conditions," said Austrian coach Manuel Hujara. "This is not an excuse, but we have prepared this winter on steep and challenging terrain as we will have at the World Championships next week and I'm sure that we'll be competitive again."
Suzuki is ranked first in the men's slalom with 540 points, with Morii trailing in second place with 371 points, despite his two wins.
Slovakia's Jakub Krako guided by Martin Motyka shot back to form in Monday's men's slalom visually impaired race, with a convincing win over a second ahead of Russia's Ivan Frantseva guided by German Agranovskii. But on the second day, Krako crashed out of the second run, allowing Russia's Valery Redkozubov and guide Viacheslav Molodtsov to take the lead.
Frantsev, who came third in Tuesday's race now leads the men's slalom visually impaired rankings with 396 points, as well as the overall rankings for that class. Slovakia's Miroslav Haraus, guided by Maria Zatovicova is ranked second with 360 points after a second-place finish on the second day. Krako is close behind with 325 points.
Russia's Alexandra Frantseva guided by Pavel Zabotin leapt ahead of Slovakia's Henrieta Farkasova in the women's slalom visually impaired world cup rankings after the latter did not race. The Russian now has 480 points and Farkasova 360. The result also pushes Frantseva ahead in the women's visually impaired overall rankings and the overall women's rankings.
Germany's Andrea Rothfuss and Russia's Inga Medvedeva also managed to push ahead on the ranking points in the women's slalom standing after USA's Allison Jones and France's Marie Bochet did not compete. Rothfuss won both slalom events, notching up to 406 points and Medvedeva is just ahead with 410 points. Jones is in third place with 320 points.
Germany's Anna Schaffelhuber maintained her dominance in the women's slalom sitting, winning both races. She now sits comfortably with 600 points in the slalom. Austria's Claudia Loesch, who came second in both races, has 480 points. Overall in the women's sitting category, Schaffelhuber is 100 points ahead of Loesch with 780 world cup points.
For full results visit the IPC Alpine Skiing calendar and results page.
Related Images