Snowboarder van Beek in search for improvement
The Dutch women's SB-UL World Cup winner is hoping that she can improve herself and the size of the field in the coming seasons.
12 Aug 2016
Imagen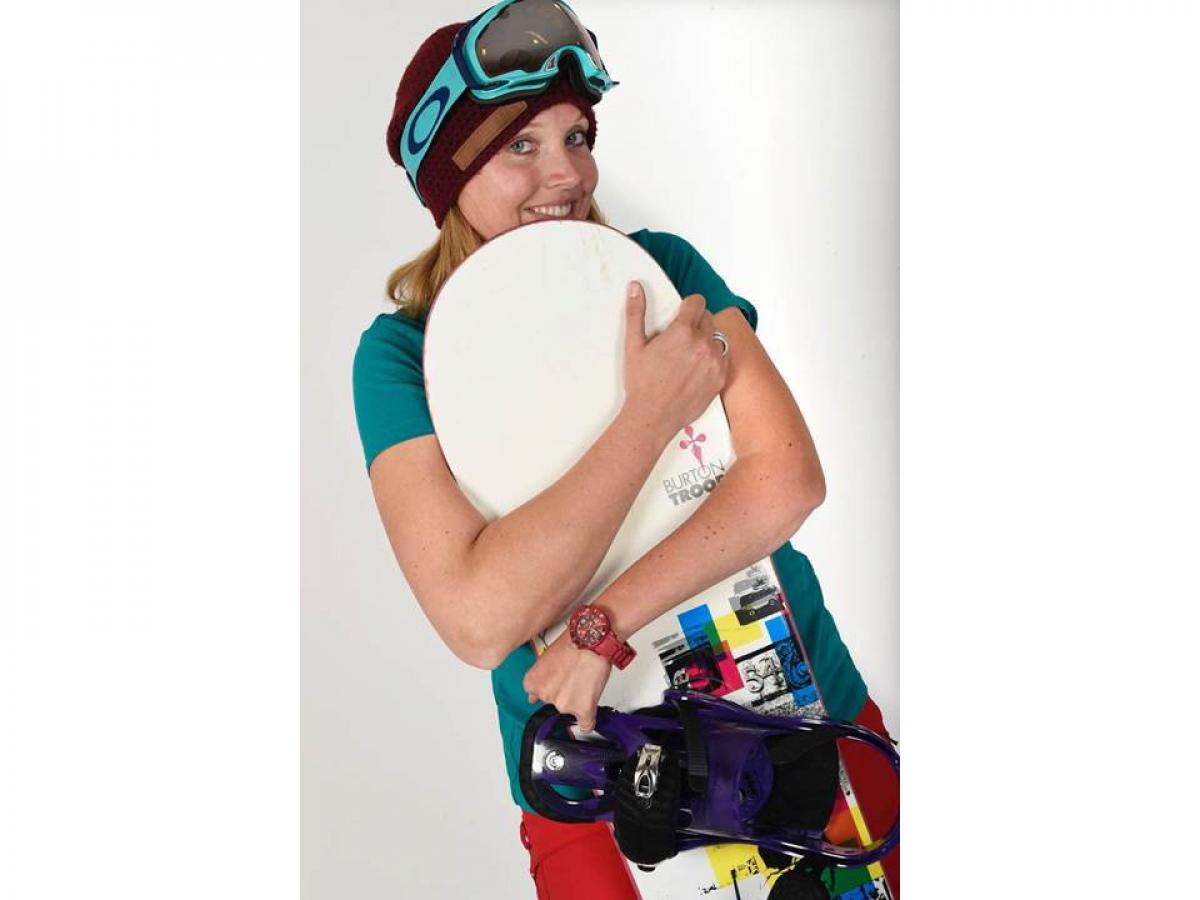 ⒸMathilde Dusol
By By Giuseppe Di Florio | For the IPC
"There must be UL riders in the world. So after Pyeongchang the world needs to spread out that we need UL woman riders. I will personally go look for them!"
Dutch snowboarder Renske van Beek is busily preparing for the upcoming snowboard season hoping that the women's SB-UL category will continue to grow.
The 27-year-old began competing in 2015 when she met world and Paralympic snowboard champion Bibian Mentel-Spee – an athlete who has inspired many of her teammates to take up the sport.
On her debut season in 2015-16, van Beek won the overall IPC Snowboard women's snowboard-cross and banked slalom SB-UL World Cups.
"I had a great first season. I had my first competitions, my snowboarding got a lot better and I felt secure and controlled on my snowboard. The obstacles are really challenging and sometimes a little scary but I really like them!" she said. "Winning in the SB-UL was really awesome. I tried to be better every run and it was a pity that I was alone in some World Cup competitions. It was hard to stay strong and to improve myself in every run".
Van Beek began snowboarding at the age of 10, following a stroke that left the left side of her body paralysed.
She instantly loved the sport and decided that she wanted to snowboard as fast as her brothers and sister.
Despite other smaller accidents and many ups and downs, Van Beek kept snowboarding and working hard on her body.
Now she is hoping her category will attract more riders in the near future, including through the 2017 World Para Snowboard Championships.
"Because of the low number of competitors, the level is low. It will only grow if there is more competition. For Pyeongchang 2018 there is no Paralympic medal for it so hopefully there will be riders in 2022," van Beek said. "There must be UL riders in the world. So after Pyeongchang the world needs to spread out that we need UL woman riders. I will personally go look for them!"