Snowboarder Renske van Beek: My three heroes
Find out who inspires the 2015-16 IPC Snowboard World Cup winner on her road to PyeongChang 2018.
04 Jul 2016
Imagen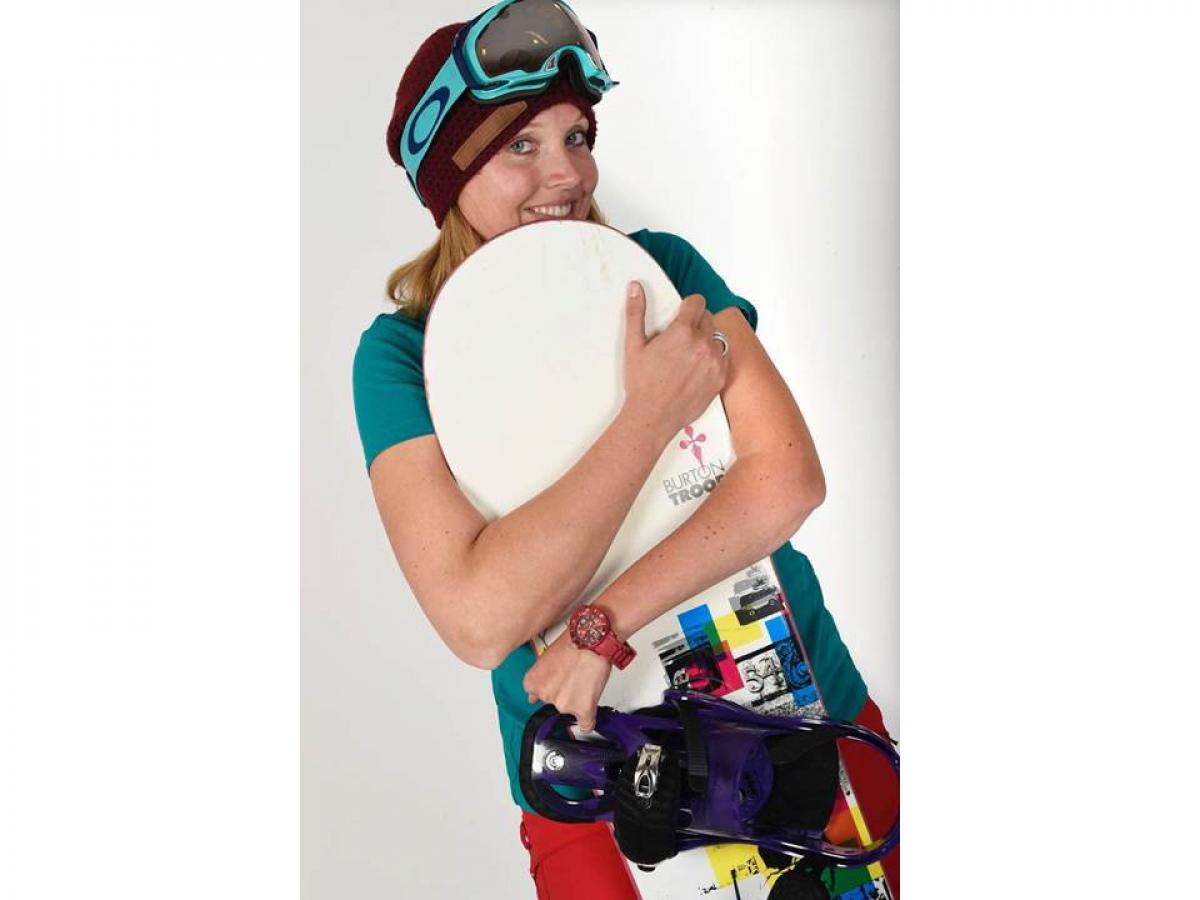 ⒸMathilde Dusol
By Giuseppe Di Florio
After a great 2015-16 season that led to the overall IPC Snowboard World Cup title in the women's snowboard cross SB-UL, Dutchwoman Renske van Beek is aiming for the PyeongChang 2018 Paralympic Winter Games.
Paralympic.org asked the 27-year-old about her three heroes.
Here are her picks and the reasons why they mean so much to her.
Bethany Hamilton, US surfer
In 2003 Hamilton survived to a shark attack that ultimately led to the loss of her left arm. Despite the accident, she returned to professional surfing and continued her successful sports career.
"I've heard about her accident when I was young. I was surfing in Scheveningen, Holland. My friends told me about a surfer surfing with one hand. When I heard about her story she gave me the strength to push myself in sports. She's such an inspiration because she wanted to surf again and be very good at it. I loved snowboarding and I really wanted to be good at it! It was so hard to learn but I wanted to master it just like Bethany. I always have it in the back of my mind: If Bethany can surf with one hand, I can do it too!"
Bibian Mentel-Spee, Dutch world and Paralympic snowboard champion
Mentel-Spee won gold at the 2015 IPC Snowboard World Championships both in snowboard-cross and banked slalom SB-LL2. Gold medallist and flag bearer at the Sochi 2014 Paralympics, Mentel-Spee runs her own foundation, the Mentelity Foundation, which aims at inspiring and facilitating children with impairments through board sports.
"I met Bieb last year in my rehabilitation centre where I recovered from my stroke. She told me about her passion for snowboarding and her story of losing a leg due to a cancer and overcoming several operations to stay healthy.
"I admire her perseverance and the fact that she came back stronger on her snowboard. When I was 15 I also got hit by a truck and had to recover my left leg. I couldn't go on my snowboard trips that year and I was really sad about that. I set a goal that I wanted to stand on my snowboard again the year after and that motivated me to train hard to reach that goal!"
Kevin Pearce, former professional US snowboarder
In 2009 Pearce suffered a traumatic brain injury while training for the Olympic trials. Pearce is now an advocate for brain injury and Down's syndrome and with his foundation, Love Your Brain Foundation, he aims to improve the quality of life for people affected by brain injury.
"Kevin is a super awesome freestyle snowboarder who got brain injury by falling in a half pipe. I saw his documentary (The Crash Reel) and I felt so connected to him because I have an (internal) brain injury too. I think it is really cool that he now aims to improve the quality of life of people affected by traumatic brain injury. And the coolest thing about Kevin is that he still snowboards and loves it!"