Snowboarder Michelle Salt: My three heroes
The Canadian Paralympian explains why Nicole Roundy, Terry Fox and Kaillie Humphries inspire her.
12 May 2016
Imagen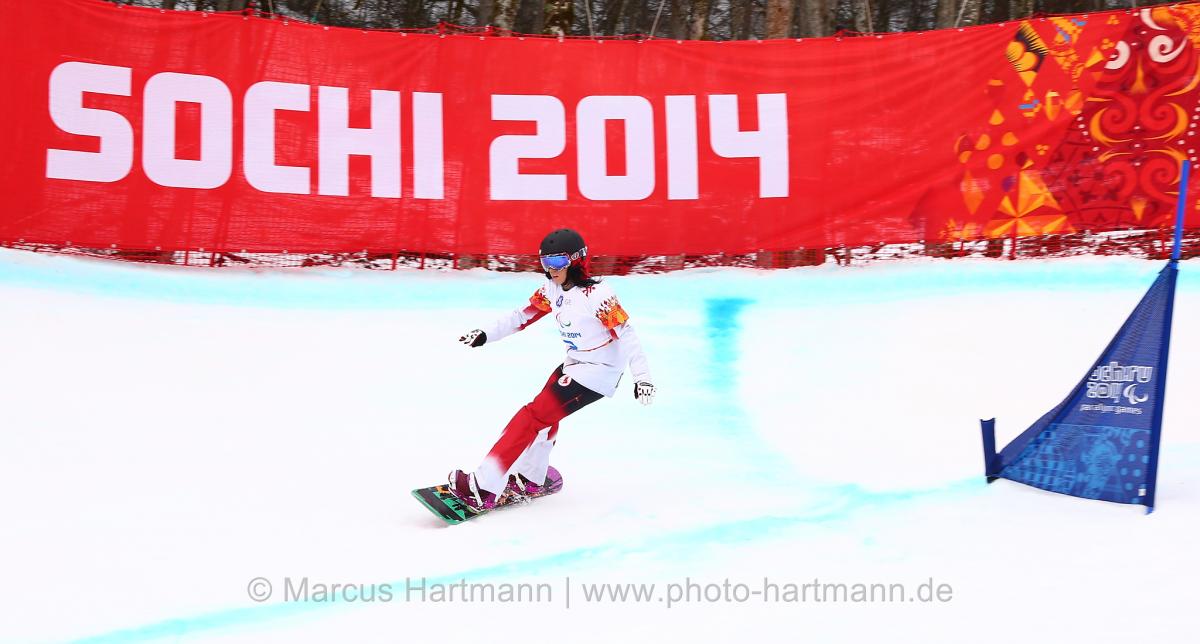 Ⓒwww.photo-hartmann.de
By IPC
After her experience in Sochi 2014, Michelle Salt, Canada's first female Paralympic snowboarder, is seeking gold in PyeongChang 2018.
To do so, Salt is mixing up her training, not just on her snowboard, but also on her BMX and road bikes.
While she is training during the offseason, IPC Snowboard caught up with Salt and asked whom she considers are her heroes:
The US snowboarder in 2006 became the first above the knee amputee to compete in adaptive snowboarding, eight years before the sport debuted in Sochi 2014.
"From the second I found out about my leg, I started researching above the knee amputees who snowboard," Salt said. "When I heard about Nicole Roundy, I reached out and she had some great advice. So cool that I now compete with her and consider her a mentor and a friend."
2. Terry Fox
Fox was a Canadian athlete and cancer research activist. In 1980, with one leg having been amputated after he was diagnosed with osteosarcoma, he embarked on a cross-Canada run to raise money and awareness for cancer research. However, the cancer spread and forced him to stop before he could finish the journey. But his efforts resulted in a lasting, worldwide legacy.
"Terry Fox is also a big one for me because he showed anything was possible and set on a journey to run across Canada for the right reasons," Salt said.
3. Kaillie Humphries
Humphries is a Canadian bobsledder and gold medallist in the two-woman from the 2010 and 2014 Winter Olympics. With her victory in 2014, she became the first female bobsledder to successfully defend her Olympic title. Together with the USA's Elana Meyers , Humphries became the first women to compete with/against men in an international four-man bobsleigh competition.
"Kaillie Humphries is an unbelievable athlete," Salt said. "She puts everything into her sport and is changing the game for women within sport."