Salt on the way to make Canada proud
The Canadian snowboarder is aiming for more podium finishes as she heads towards the PyeongChang 2018 Paralympic Winter Games.
26 Apr 2016
Imagen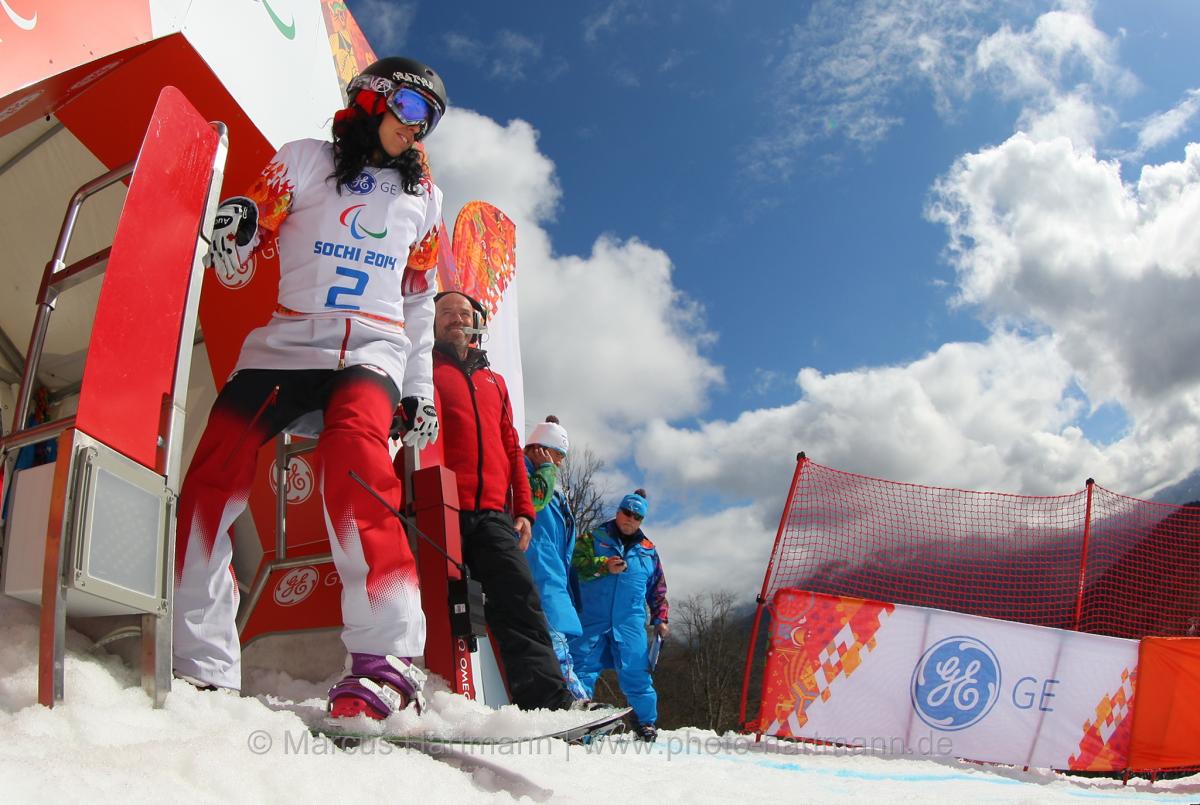 Ⓒwww.photo-hartmann.de
By Giuseppe Di Florio and the IPC
"Next year is a big one leading into the Games so I plan on spending lots of time in the gym as well on my BMX and road bike."
Canada's Michelle Salt has said she feels ready to put on the best performance for her country in the two most important seasons of her career, after continuing her IPC Snowboard World Cup podium performance in 2015-16.
Salt, who at the Sochi 2014 Paralympic Winter Games also became Canada's first female Paralympic snowboarder, picked up a second and two third place finishes at home in Big White in January. That added to her bronze from 2015. She also got onto the podium at every World Cup she competed in this season.
Now looking ahead to 2017 and 2018, which will feature a World Championships and the PyeongChang 2018 Paralympic Winter Games, Salt said: "I want to make my country and myself proud. I feel like I'm finally at the point in my career where if I give it my all and work hard leading up to the Games, I will come home satisfied.
"I've always been thinking about 2018. I knew Sochi was a step for me to become a prospect and so my goal has been to soak it all in, train hard each year and get to a place where I'm in the top of my category."
In June 2011, Salt was involved in a life-threatening motorcycle accident that eventually caused the loss of her right leg above the knee.
Three years later she competed in Sochi 2014 and finished ninth. But she has been working her way up the podium since then.
"Sochi was a dream I set for from my hospital bed after finding out my leg had been amputated" Salt said. "To actually make it happen was unreal. The experience, meeting so many other athletes and of course being there on behalf of my country was amazing and I'm so glad I was able to learn what I did from participating."
Salt finished her latest season third overall in the women's SB-LL1 snowboard cross World Cup, a result she is really happy with.
"It's something I'm proud of because I've been working much harder than before to get to this stage," she said. "The progress and skill level in my category really went up and I'm not the only one pushing for a top spot, so to finish behind the two top ladies is an honour."
After finishing her season in Quebec at nationals, the Canadian snowboarder is focused on the challenges that await her.
"Next year is a big one leading into the Games so I plan on spending lots of time in the gym as well on my BMX and road bike," she said. "Hopefully the hard work will pay off and I can pull off a few wins next season."