Sochi 2014: 500 days out
With Tuesday (23 October) marking 500 days to go until Sochi 2014, IPC President Sir Philip Craven talks about how they could be a blueprint for future Winter Games.
22 Oct 2012
Imagen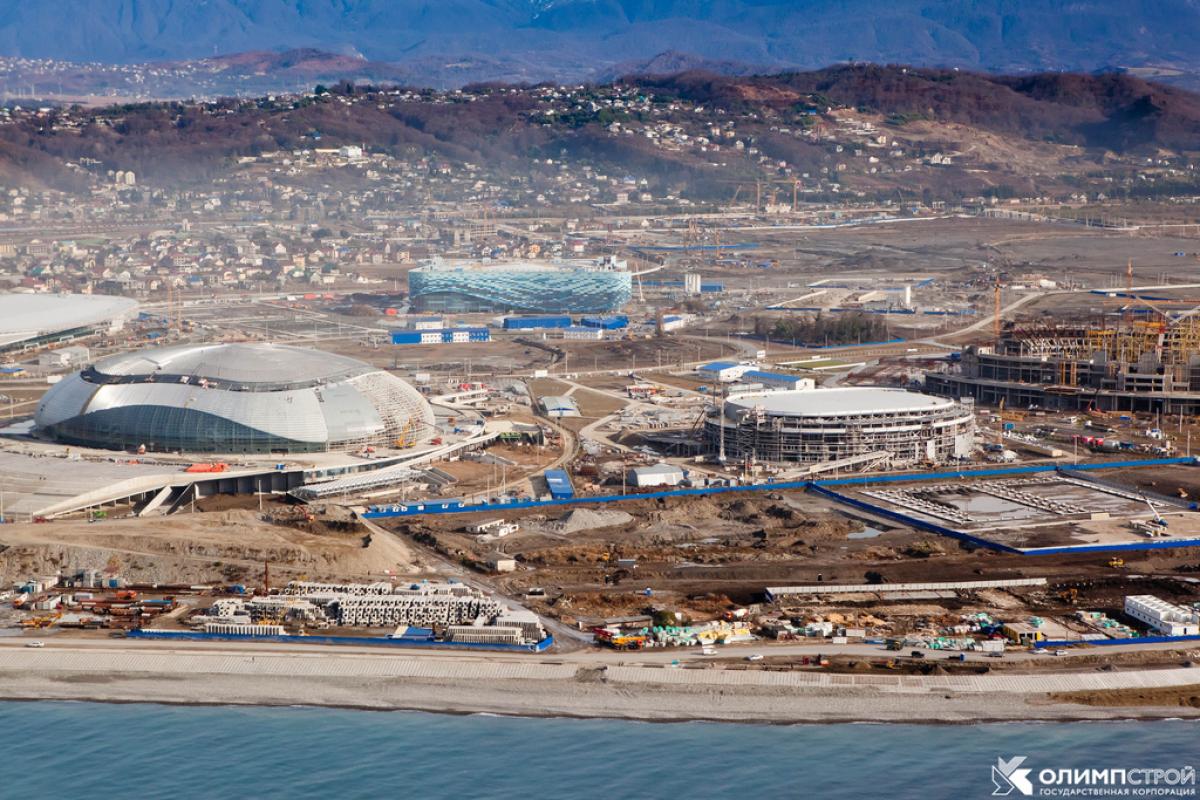 ⒸSochi 2014 Organising Committee
"What we need to see in Sochi is continued growth. We need to kick on from the fabulous Paralympic Winter Games we enjoyed in Vancouver in 2010."
With Tuesday (23 October) marking 500 days to go until the next Paralympic Winter Games, International Paralympic Committee (IPC) President Sir Philip Craven has said he expects Sochi 2014 to continue the Paralympic Movement's positive momentum and, in terms of accessibility, act as the blueprint for years to come.
Nearly 700 athletes from 45 countries are expected to compete in 72 medal events in Sochi in 2014, and in preparation for the Games the Organising Committee has been busy working on a number of projects which the IPC believes could be the benchmark for future Games.
Sir Philip said: "I'm very excited for what promises to be a landmark Paralympic Winter Games in Sochi.
"Sports-wise they will be the biggest Games yet, with the inclusion of para-snowboard in the alpine skiing programme, however it is some of the work away from the sporting action that has left me most impressed.
"What the Organising Committee has done in creating a barrier-free environment in Sochi is fantastic and something that should act as a blueprint not just for the whole of Russia but for all other cities interested in staging the Paralympic Games.
"I visited the city earlier this year and was really impressed at what I saw. I believe the Games in Sochi will be unique due to the geographical locations but am confident that what is delivered there will continue the momentum the Paralympic Movement has enjoyed in recent years."
To mark 500 days to go, Sochi 2014 has made live an innovative accessibility map, which details easily accessible locations across Russia where people can engage in Paralympic sports. It is a project that has also impressed the IPC President.
"The Accessibility Map will help generate awareness across Russia of accessible facilities and will make it easier for people to engage in Paralympic sport. With the help and support of the IPC, this could act as a blueprint for other countries to follow," added Sir Philip.
Realistic expectations
The 500 days to go mark for Sochi 2014 comes just 44 days after the London 2012 Closing Ceremony, the most successful Paralympic Games ever. The IPC President is keen to stress though that he expects Sochi to be a very different Games to what recently took place in the British capital.
Sir Philip said: "It would be wrong to compare what we just experienced with London 2012 with our expectations for Sochi 2014.
"The Summer and Winter Games are poles apart in terms of size and stature, with the Summer Games featuring eight times the number of athletes and four times the number of sports.
"What we need to see in Sochi is continued growth. We need to kick on from the fabulous Paralympic Winter Games we enjoyed in Vancouver in 2010.
"Although the size and scale will be different to London, there are some things that are constant at all Paralympic Games. The Paralympic spirit will be as strong as ever and the amazing performances of athletes will continue to inspire and excite the world.
"I also hope the success Russia enjoyed in finishing second in the London 2012 medals table has a positive influence on Sochi 2014 in terms of spectators and TV viewers.
"Our research showed that Russian broadcasters massively increased their coverage of the London 2012 Paralympic Games and the viewers responded which is extremely encouraging. The challenge now is to build on this platform.
"Next year is a very big year for us in terms of winter sports. There are World Championships in alpine and nordic skiing, ice sledge hockey and wheelchair curling as well as a whole raft of test events planned for Sochi.
"Our aim is to maximise awareness of all these events to whet the appetite of sports fans ahead of Sochi 2014. I also hope that the world's media who were so enthralled by London 2012 are equally as enthusiastic about what we have lined up in 2013, another bumper year of Paralympic sport."
The Sochi 2014 Paralympic Winter Games will take place between 7-16 March 2014.