Stellar weekend for South Korea at the Mainhatten Cup 2022
Jongchul Choi leaves Germany as the most successful Para dancer with five out of the 12 gold medals won by his country in Frankfurt
22 Aug 2022
Imagen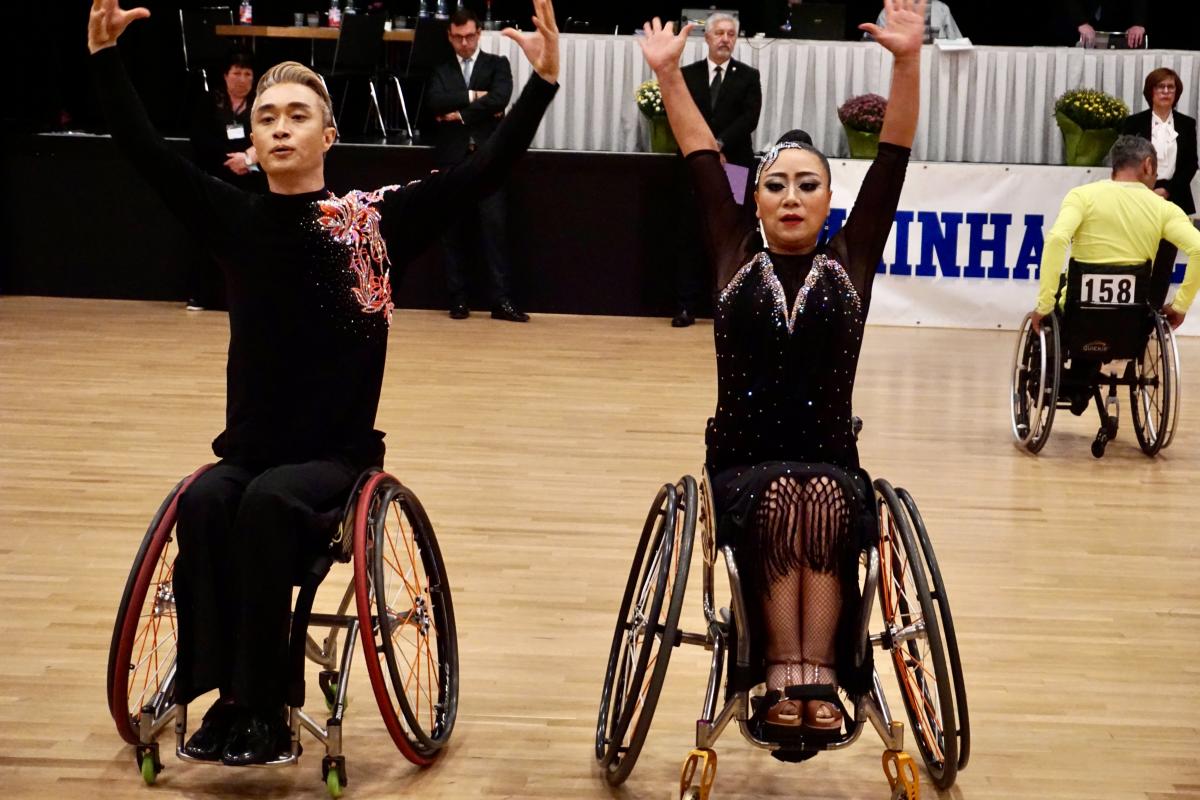 ⒸFrank Wildmann
By Victor Pereira | For World Para Dance Sport
South Korea's national anthem topped the charts in Frankfurt, Germany over the weekend (20 and 21 August) as Korean Para dancers triumphed in 12 out of 16 events at the Mainhatten Cup 2022. 
Jongchul Choi competed in seven events and grabbed five golds by winning the men's single conventional 1-2, single freestyle 2, and other three events in the duo category: standard 1-2, Latin 1-2, and freestyle 2. 
In duo events, the 46-year-old partnered with Moonjung Choi. Moonjung also grabbed another gold medal in the combi Latin 2 event alongside Sungsoo Choe.
The list of Korean winners in Frankfurt also included Juhee Hwang in the women's singles conventional 2 and freestyle 2, in addition to a combi standard 1-2 gold with her partner Jaeung Son.
Hye-Jeong Jang took the first place in the women's freestyle 1 and, alongside Jeongbu Bae, also won the combi freestyle 1.
The duo Young Lee and Chaeyoung Son completed a bright weekend for Korean Para athletes at Mainhatten 2022 as the winners of the combi Latin 1 event.
Non-Korean winners
Turkey, Poland and Slovakia also had a lot to celebrate in Germany as they picked the four gold medals in the events that did not have a Korean winner. 
Turkish Para dancer Baris Bayraktar dominated the men's class 1 both in the conventional and freestyle events. 
Poland's Katarzyna Nowokunska and Michael Ciok won the combi freestyle 2 and Slovakia's Helena Kasicka bagged gold after winning the women's single conventional 1.
Around 60 athletes from 15 countries took part in the Mainhatten Cup, which served as preparation for European dancers ahead of the 2022 European Championships in Prague, Czech Republic from 28 to 30 October.
The next stop of the 2022 World Para Dance Sport season will be the Kosice World Cup in Slovakia from 10-11 September.