Three things Manuel Pozzerle does off the snow
The Italian snowboard-cross world champion sometimes forgets to eat if he is playing videogames.
02 Jan 2017
Imagen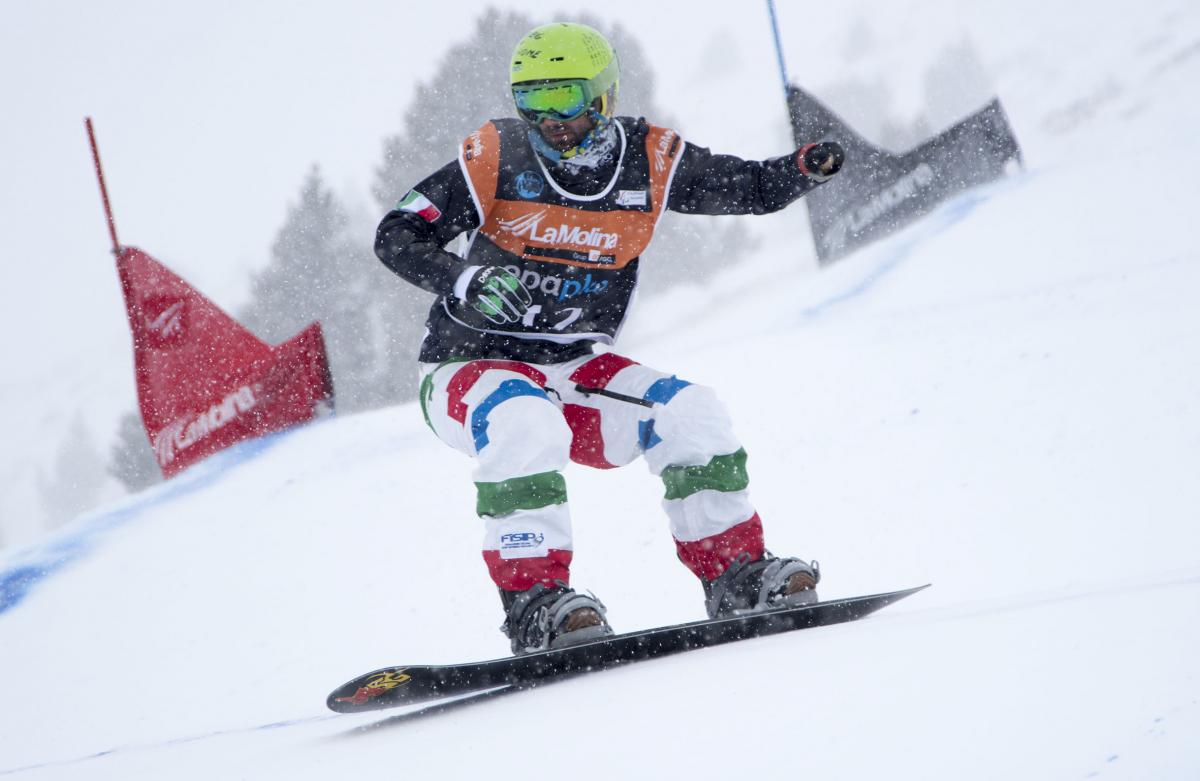 ⒸOriol Molas
By Giuseppe Di Florio | For the IPC
Men's snowboard-cross SB-UL world champion, Italy's Manuel Pozzerle, is focused on qualification for the PyeongChang 2018 Winter Paralympics.
To reach his goal, he is aiming to give his best both at the Big White 2017 World Para Snowboard Championships and at the World Cup Finals in PyeongChang this season.
Here are Pozzerle's three favourite things to do when he is not on the snow.
Boxing and longboarding
"As a sportsman I love exercise, that's why I decided to take boxing classes between a season and the other. Not only it helps maintaining a good shape, it amuses me and relaxes me letting off the tension of the day".
But boxing is not the only sport the 36-year-old likes to practice when he is not on the snowboard.
"If the weather is nice, I like to go out with the long-board or skateboard to have fun in the local park. I recently found a great pump track an hour away from home and this summer I want to make the most of it with my friends".
Reading
"When it rains, I love reading. I recently discovered Asimov, and I'm passionate about his science fiction stories on very futuristic but plausible prospects. If we think that some of them were written over 40 years ago, when the computer was not even around, this is just stunning!" he said.
"Another passion I've had for many years are comics, especially manga or those from Italian artists. They occupy most of home shelves and I certainly have more than a thousand of them".
Videogames
"Sometimes I like playing videogames. But only when I'm home alone as they get so much concentration from myself that sometimes I even forget to eat", he said.
However, lately things have slightly changed.
"From the end of July this doesn't happen anymore. I became father and all my time, and that of my partner Sara, is mostly dedicated to baby Nives. My daughter is now my biggest passion".
The Big White 2017 World Para Snowboard Championships will feature around 80 of the world's best Para snowboarders from 25 countries between 1-8 February.
Media accreditation is open at the Big White 2017 website.