Throwback Thursday: USA's Chris Waddell
The 12-time Paralympic medalist has taken on new challenges following his last Games in Salt Lake 2002.
09 Jul 2015
Imagen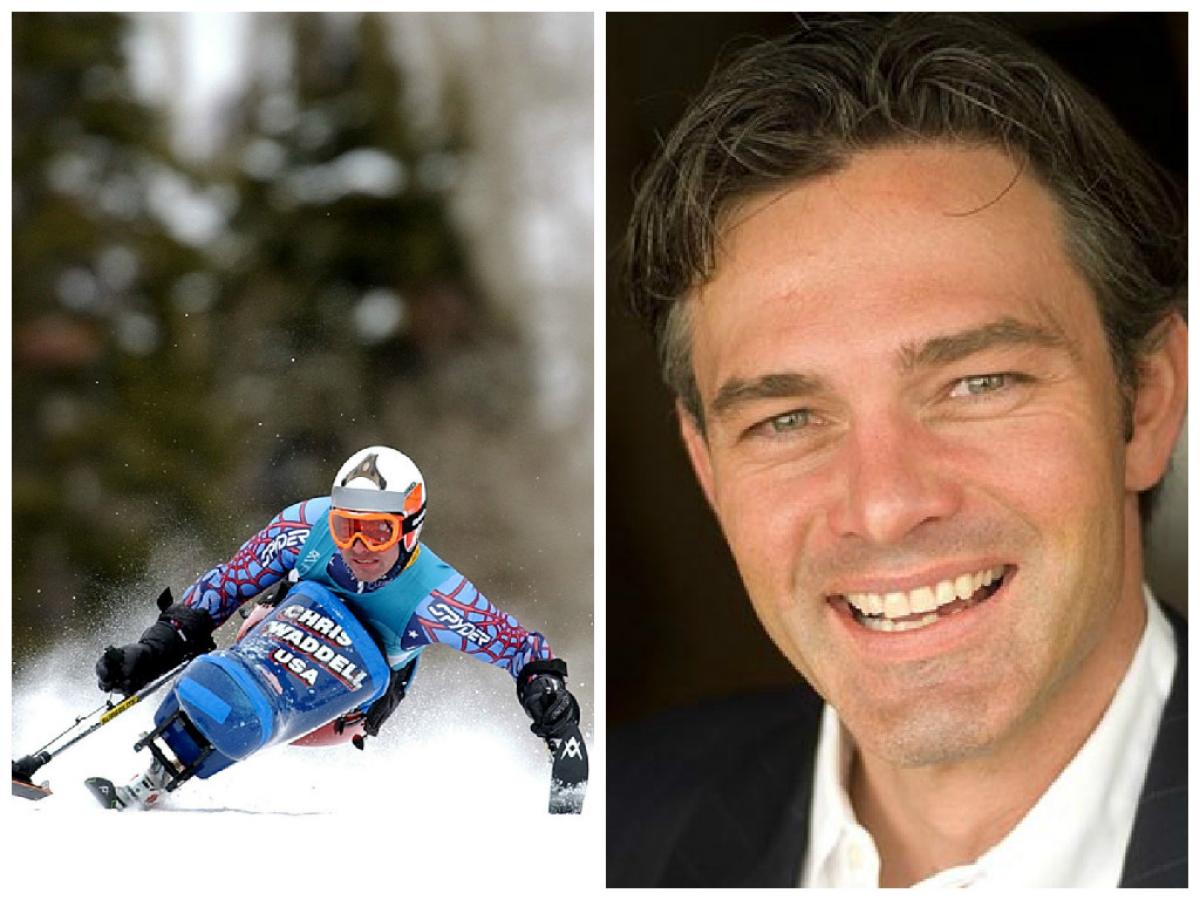 ⒸChris Waddell
By IPC
For Waddell, winning 12 Paralympic medals in alpine skiing was an accomplishment. He simply wanted see what else he could do.
Editor's note: "Throwback Thursday" is a feature series published on Paralympic.org twice a month, catching up with some of the top Paralympic athletes of the past. For the third part of the series, we caught up with one of the most decorated US alpine skiers Chris Waddell.
Since retiring in 2002, four-time US Paralympian Chris Waddell has taken on new challenges.
He climbed the highest peak in Africa Mt. Kilimanjaro, completed more than 15 marathons, wrote four children's books and even taught himself how to draw.
For Waddell, winning 12 Paralympic medals in alpine skiing was an accomplishment. He simply wanted see what else he could do.
And he wanted to share it.
It is one of the reasons why he founded One Revolution in 2008. Through the foundation, he created a documentary that followed his journey up the 19,000 feet-mountain, which he trekked using an adapted cycle.
"The problem is, and I felt like the problem for me was we were not on television," Waddell said. "People did not know who we were, and that story got lost. So I wanted to find a way to tell that story. It is not a story of man overcomes all, which is a two-dimensional story and one that is hoisted over (people with disabilities)."
Films was one platform he used to share his story.
In June, he published another book "Things I want to Remember Not to Forget" – in which he illustrated the cover – that gives anecdotes about what he has had to relearn throughout his 30-year sit-skiing career.
Now, he has been encouraging others with impairments who are taking on similar challenges, whether it be athletic or artistic, to tell their stories.
His foundation is currently offering five USD 5,000 grants to people with an impairment to create a short film showing how they are changing the perception of disability.
"(The foundation's) mission is to turn the perception of disability upside down," Waddell said. "It is what we did with climbing Kilimanjaro. I think with some of our (future) films, we are not just looking at the athletic world. We are looking at the art world, a variety of different things. There are different ways of approaching the problem."
Inducted into the International Paralympic Committee's (IPC) Hall of Fame in 2010, Waddell's biggest Paralympic achievement came when he won four gold medals (downhill, slalom, giant slalom and super-G) at the Lillehammer 1994 Winter Paralympics.
But his most memorable moment was being named on the US team for Tignes-Albertville 1992, his first Games.
"We had just finished racing and the coaches made the decision afterwards," Waddell recalled. "I was waiting in this freezing cold weather for the van to bring me to the airport. I get in the van, and (one of my teammates) said to me congratulations. I said for what? And he said for making the team. I looked at my coach driving the van and asked if it was true."
For the Paralympic Movement to continue growing, Waddell believes it should happen at an individual level.
"If we can make it real, than we can make it more personal," Waddell said. "It is kind of like reading a book or watching a movie, where you can put yourself in the position of the protagonist. And there are still protagonists in sports, and there are tons of characters."