Training programme takes place in Cape Verde
Supported by the Agitos Foundation, the programme trained 28 coaches and officials from Portuguese-speaking African countries.
27 May 2016
Imagen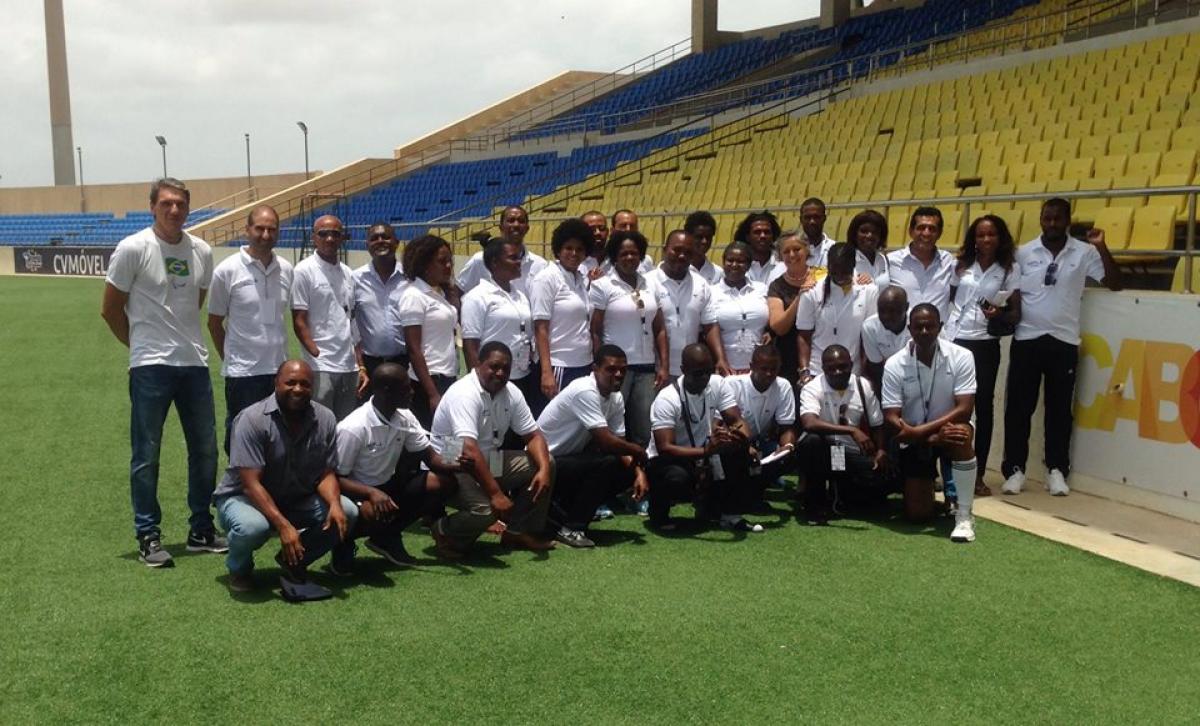 ⒸAgitos Foundation
By IPC
"This programme was really good. I learned about technique, tactics and also about arbitration."
Improved networking and technical knowledge in Para athletics have been passed on to several Portuguese-speaking African countries as a result of a partnership between Angola, Cape Verde and Brazil.
A total of 28 coaches and officials from Guinea-Bissau, Mozambique, Angola, Cape Verde, and Sao Tome and Principe attended a training programme in Praia, Cape Verde, with the help of a grant from the Agitos Foundation.
"This was a very important event because we improved our event planning skills and, especially, because our human resources could benefit from it," said Jose Rodrigo Bejarano Restrepo, project lead and President of the Cape Verde National Paralympic Committee (NPC).
"The support of the Agitos Foundation and the International Paralympic Committee is very important in the implementation of development projects in these countries."
Brazilian coaches Julio Trigo and Fabio Breda travelled to Cape Verde to train the coaches and share their experiences.
Cape Verde's 32-year-old coach Joao Correia said taking part in this event helped him improve his training skills.
"This programme was really good. I learned about technique, tactics and also about arbitration," he said.
"It was very useful for me to carry out better training sessions for my athletes. I am hoping to see one of them competing at the Paralympics in the future."
Thanks to this programme, Cape Verde NPC signed a protocol agreement with the national government and confirmed the continuation of the financial support that it receives from the country's Directorate General of Sports.
"The Portuguese-speaking communities from all the participating countries have gained knowledge and have strengthened their mutual co-operation by taking part in this programme, in the build-up to the Rio 2016 Paralympic Games," said Bejarano Restrepo.
"I imagine a bright and more inclusive future for Para sports in the continent. I am sure that the Portuguese-speaking African community will have more and better athletes competing at national and international competitions in the years to come."
The Agitos Foundation is the development arm of the International Paralympic Committee (IPC). It provides a variety of support to the IPC membership for projects from the grassroots right through to the high performance level.