Two Russian relay golds at IPC Nordic Skiing World Cup Finals
Sochi 2014 hosts took home gold in both of Tuesday's cross-country relay events at the IPC Nordic Skiing World Cup Finals.
19 Mar 2013
Imagen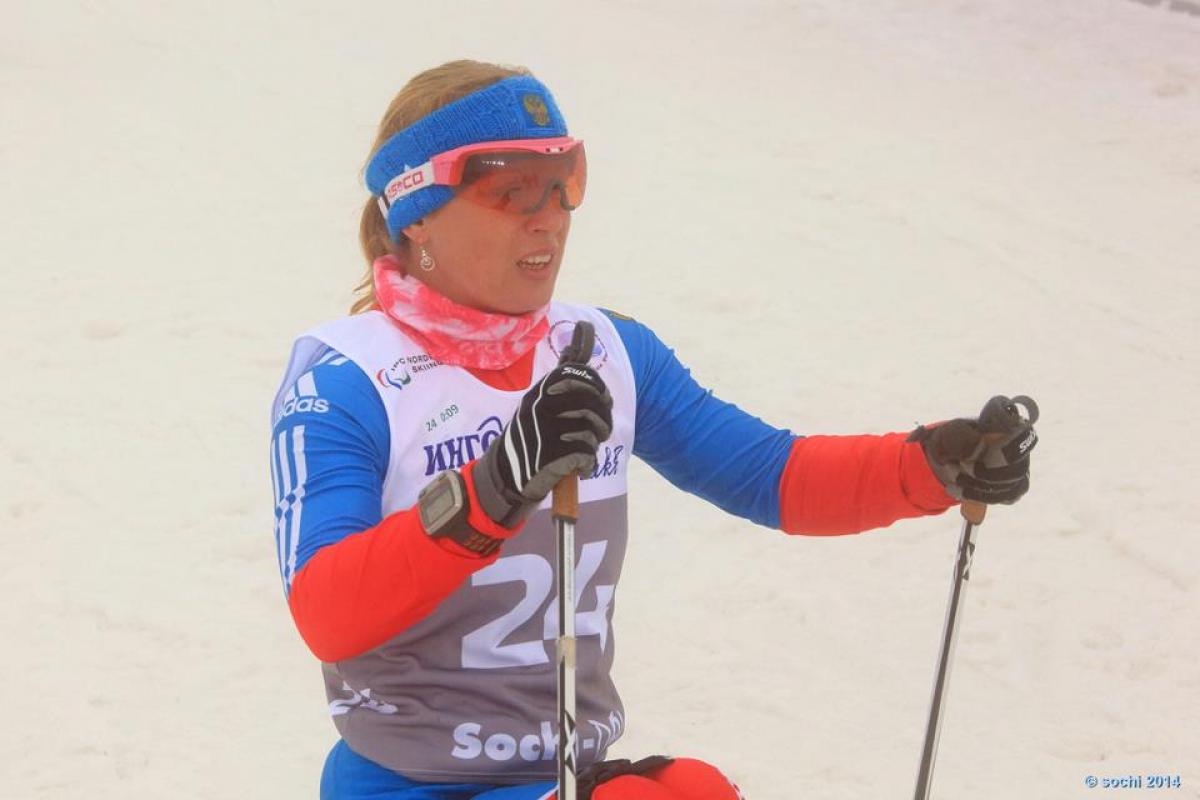 Russia once more proved their dominance at the 2013 IPC Nordic Skiing World Cup Finals in Sochi, Russia, winning both cross-country skiing relay events on Tuesday (19 March).
The competition day started off with the 4x2.5km mixed relay. Ukraine got off to a great start, with visually impaired skier Iaroslav Reshetynskiy and his guide Dmytro Khurtyk leading after the first leg, 45 seconds ahead of German sit-skier Martin Fleig and Belarus sit-skier Dzmitry Loban in second and third respectively. Russia exchanged in fifth place handing over from sit-skier Marta Zaynullina to multiple world champion Mikhailina Lysova and her guide Alexey Ivanov.
Standing skier Siarhei Silchanka put Belarus into the lead after the second leg, with Ukraine in second and Germany third.
The third leg then saw Ukraine move back into the lead with Iuliia Batenkova, whilst double world champion Andrea Eskau helped Germany move to second place. Russia started picking up the pace and went into the final exchange placed third.
On the final leg, Russia's Nikolay Polukhin and his guide Andrey Tokarev passed his Ukrainian rival Oleksandra Kononova and his German counterpart Wilhelm Brem and guide Florian Grimme to take home the gold medal for the Russian team. Silver went to Ukraine and bronze to Germany.
In the mixed relay, at least one member of the team has to be female and the combined score of the athletes' classification percentages cannot go above 330 per cent.
The 4x2.5km open relay also saw a Russian victory. Grigory Murygin (sitting), Vladislav Lekomtcev (standing), Alexey Bychenok (sitting) and Rushan Minnegulov (standing) crossed the finish line first with a 15 seconds lead, leaving the silver medal to Norway and the bronze to Ukraine.
Vegard Dahle (standing) put Norway into a strong one minute lead after the first leg ahead of Russia. Eirik Bey and his guide Kristian Myhre Hellerud held on to first place, coming to the exchange area 43 seconds ahead of Russia's Vladislav Lekomtcev.
On the third leg, sit-skier Bychenok passed Norway's fellow sit-skier Mariann Marthinsen and handed an eight second lead over to his team mate Rushan Minnegulov who comfortably skied home for Russia's second gold medal of the day.
Norway's Hakon Olsrud (standing) secured the silver medal, more than one minute ahead of Ukraine's Vitaliy Lukyanenko (guide: Borys Babar) in bronze.
Live coverage of each medal event, which is acting as a test event for next year's Sochi 2014 Paralympic Winter Games can be found at www.ParalympicSport.TV. Wednesday's (19 March) event will be the biathlon short with competition starting at 07:30 CET.
Regular updates can also be found at www.twitter.com/IPCNordic and www.facebook.com/IPCNordicSkiing
Daily reports of all the action will also be published at www.ipc-nordicskiing.org
The Sochi 2014 Paralympic Games will take place between 7-16 March and are set to feature 700 athletes from 45 countries. They will compete in five sports – alpine skiing, biathlon, cross-country skiing, ice sledge hockey and wheelchair curling. Para- snowboard will make its Games debut as part of the alpine skiing programme.
Related Documents