University of Illinois announced as US Paralympic Training Site
The University of Illinois has a track record of producing Paralympic gold medallists.
29 Sep 2014
Imagen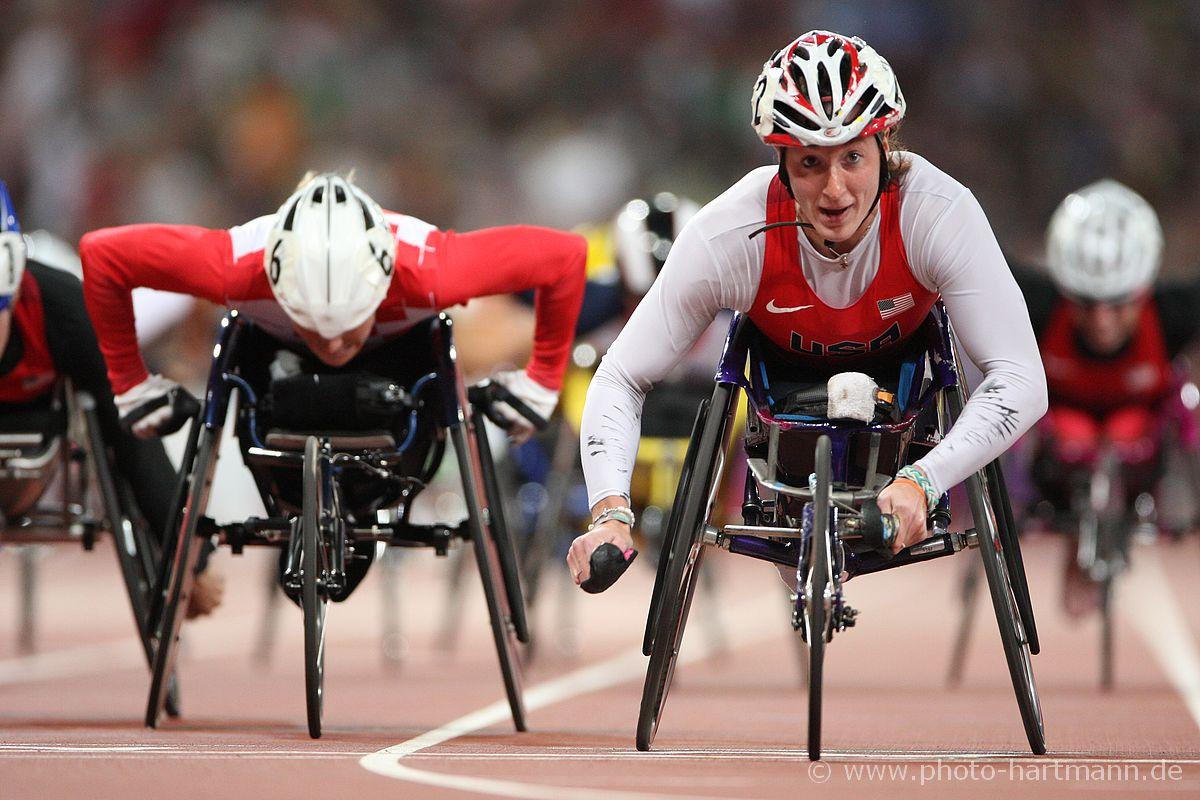 Ⓒwww.photo-hartmann.de
By US Paralympics
"The programme has produced many Paralympic athletes who've reached the podium and we look forward to its continued success."
The United States Olympic Committee and the University of Illinois at Urbana-Champaign have announced an agreement designating the university as a US Paralympic Training Site.
The distinction was given to the Division of Disability Resources & Educational Services (DRES), which is part of the College of Applied Health Sciences at Illinois. The DRES venues, staff and resources will provide an elite athlete training environment for current and aspiring Paralympic track and field athletes.
"We are pleased to support the University of Illinois and its dynamic wheelchair programme in a more formal manner," said Cathy Sellers, US Paralympics track and field high performance director. "The programme has produced many Paralympic athletes who've reached the podium and we look forward to its continued success."
At the London 2012 Paralympic Games, athletes from the university's wheelchair track and field programme accounted for 10 of the 28 US athletics medals – including three gold medals and one bronze from 2014 Illinois graduate Tatyana McFadden – and four gold medals from Raymond Martin, who is currently a junior at the university.
The university's wheelchair athletics programme is led by Adam Bleakney, who was named the USOC's Paralympic National Coach of the Year in 2013. Bleakney is a Paralympic silver medallist and a four-time Paralympian.
There are 22 athletes currently training at Illinois, including 12 Paralympians, six Paralympic medallists and four gold medallists. Collectively, the 22 athletes hold four world records, and three have been nominated for ESPY awards and have won the Boston, London, Chicago and New York City marathons.
The training facility boasts specialised equipment such as roller stations, Nordic ski ergs and weights, most of which was made possible through the support of sponsor BP, which donated USD 160,000 for the creation of the new training site.
"As a proud partner of the United States Olympic Committee, BP is honoured to support the establishment of what we believe will be the top Paralympic wheelchair racing training facility in the world," said Corey Correnti, BP's Chicago-based vice president of marketing, sales and supply. "We're very excited to lend our support to this world-class wheelchair racing programme at the University of Illinois.