VISTA 2017: Technology a game-changer
Dr. Rory Cooper delivers keynote address on Friday in Toronto, Canada.
22 Sep 2017
Imagen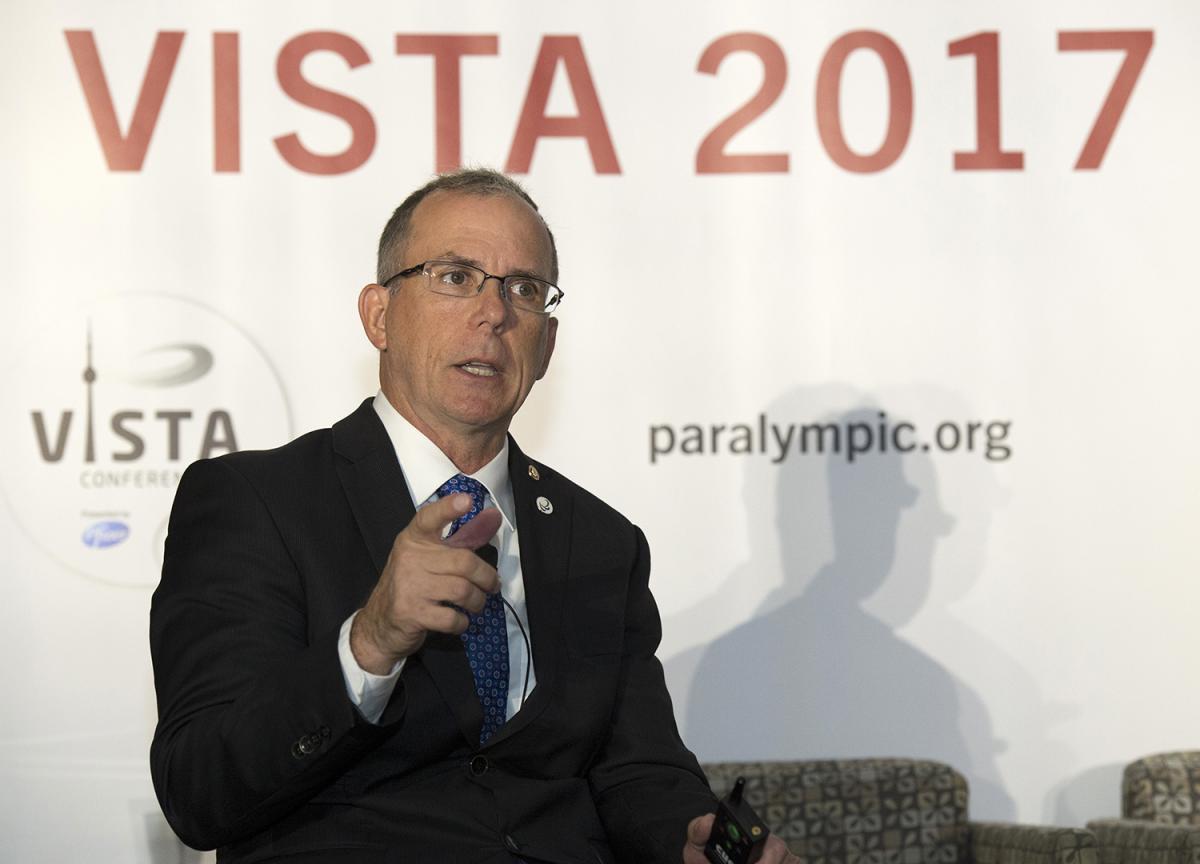 ⒸDan Galbraith / VISTA 2017
Dr. Rory Cooper, founding director of the Human Engineering Research Laboratories at the University of Pittsburgh, was the keynote speaker Friday morning at the VISTA 2017 conference in Toronto.
The Paralympian technology wizard's presentation was titled: Technology and the Paralympics: Current Capabilities and Future Possibilities.
His audience was sports scientists and researchers from around the world who are in Ontario's capital this week to provide a forum for exchange on current information, expertise on Paralympic sport and the Paralympic Movement.
''We need to continue to push technology so athletes can stay in the game,'' said Dr. Cooper. ''All sports need to evolve.''
He did an overview of the incredible range of technology and adaptive equipment that is already now available for athletes. That includes positional wheelchairs in sports like wheelchair rugby and wheelchair basketball and almost disposable prosthetics for runners.
Then he peered into the future. It included athletes racing with powered prosthetic legs, extreme wheelchair sports with the athletes doing stunts on skateboard park ramps or racing on off-road courses. As well as sports such as wheelchair power soccer and if you can believe power water polo.
Dr. Brooks showed a video of a power wheelchair user successfully wading into a wave pool.
''We want to make the Paralympics more attractive to young people, to the television audience and social media by adding sports like this,'' he said.'' I think over time we'll see the Paralympics retire some sports and add some new sports and that is because of technology.''
Cooper, a US Army veteran, was a bronze medallist in the wheelchair racing relay at the 1988 Paralympics and is also known for his involvement in the Wounded Warrior Project and the National Veterans Wheelchair Games.