Wheelchair curler Yang focuses on self-development
Even if the skip helped South Korea take World bronze, his spot on next season's national team is not secured.
08 Jun 2016
Imagen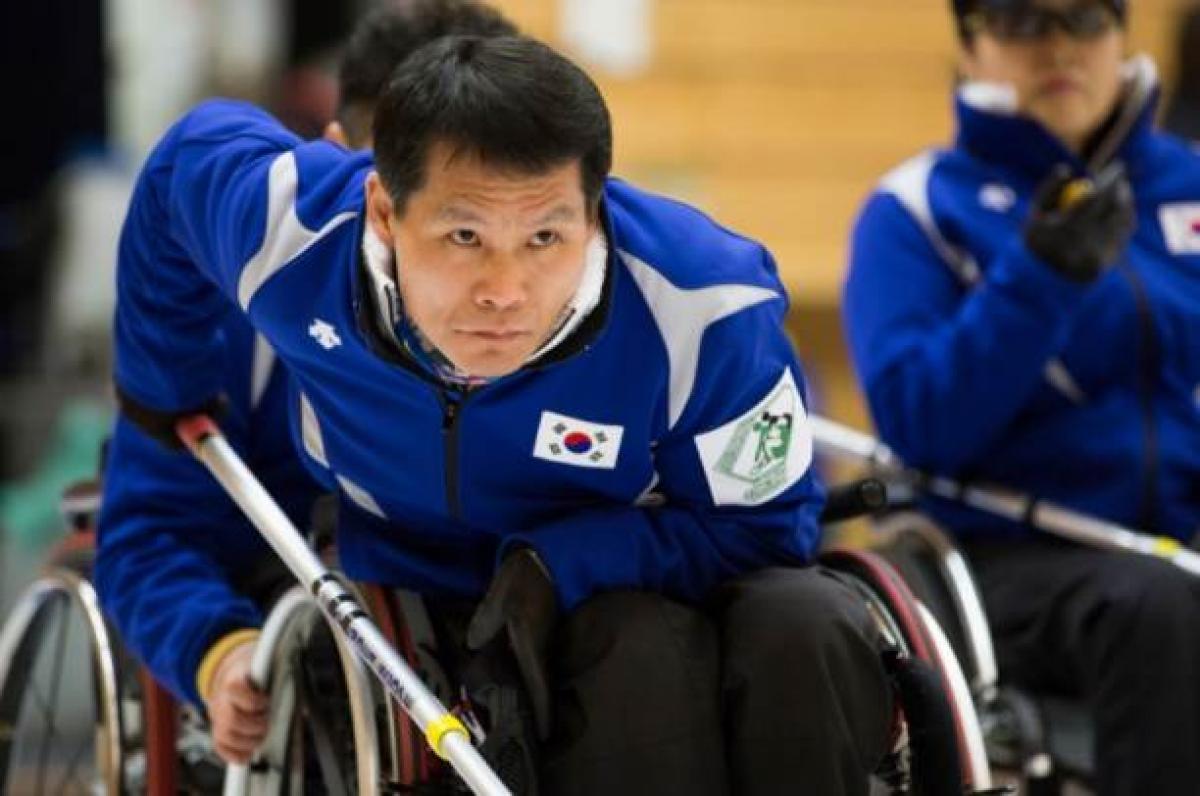 ⒸWCF
By Zrinka Peharec | For the IPC
"To be a national player, a player needs to be able to play all the positions. That is why I don't want to bring in focus my skip role."
South Korea are looking to revamp their wheelchair curling team over the summer, and team skip Hui-Tae Yang knows he will have to do his part to earn his spot.
Yang helped his nation to a 6-5 victory over host nation Switzerland in the 2016 World Championships to take home the bronze medal. It was a strong showing for South Korea, who moved up to the A-pool after taking silver in the 2015 World Championship B-pool.
Yang is looking to build off February's in the offseason, and that starts by making the national team.
"My focus is on self-development," Yang said. "Our present team didn't have enough experience on the international level. I wish for our new team to collect more experience. The most important thing for a team is health, after that, a good psycho-physical balance."
This July, South Korea will choose new team players whom they are looking to build toward the PyeongChang 2018 Paralympic Winter Games. A camp is being organised in order to select eight players.
So far, a national competition was held, and the top six teams of four players are joining the camp. That makes 24 players vying for only eight spots.
Yang will be attending the camp, and he is aware that he needs to prove his talents in order to become a national team member again. The selection is focusing on players individually, instead on the teams, which is a new rule for South Korea's national selection.
Yang said he hopes to learn from other talented players at the camp, which would motivate him to be a better player himself. He has been training once a day for two to three hours.
With South Korea hosting the 2018 Paralympic Winter Games, their wheelchair curling team earns an automatic qualification spot in the Games, making competition for the national team roster even steeper.
But as Yang said, he is only focusing on improving himself.
Yang used to play badminton. Once understanding the strategy of wheelchair curling, he got more into the sport and has been playing for at least 10 years. He finds that wheelchair curling is becoming more competitive in his country and that more people are practicing the sport.
"Once realising this is not a simple game, it got my attention," Yang said. "The fact that I need to develop the strategy made this sport very attractive for me. Every player needs to be the best in his or her position. To be a national player, a player needs to be able to play all the positions. That is why I don't want to bring in focus my skip role."
South Korea is no stranger to the World Championship podium, taking silver in 2012 and 2008.
Following the 2016 Worlds, Yang said the team was "not targeting the medal" but trying to do their best and develop ahead of PyeongChang 2018.
There, Yang said he expects South Korea to win a medal.