Wheelchair dance mourns passing of pioneer Freijd
Els-Britt Freijd, who was instrumental in developing wheelchair dance sport, passed away on 28 December aged 78.
13 Jan 2015
Imagen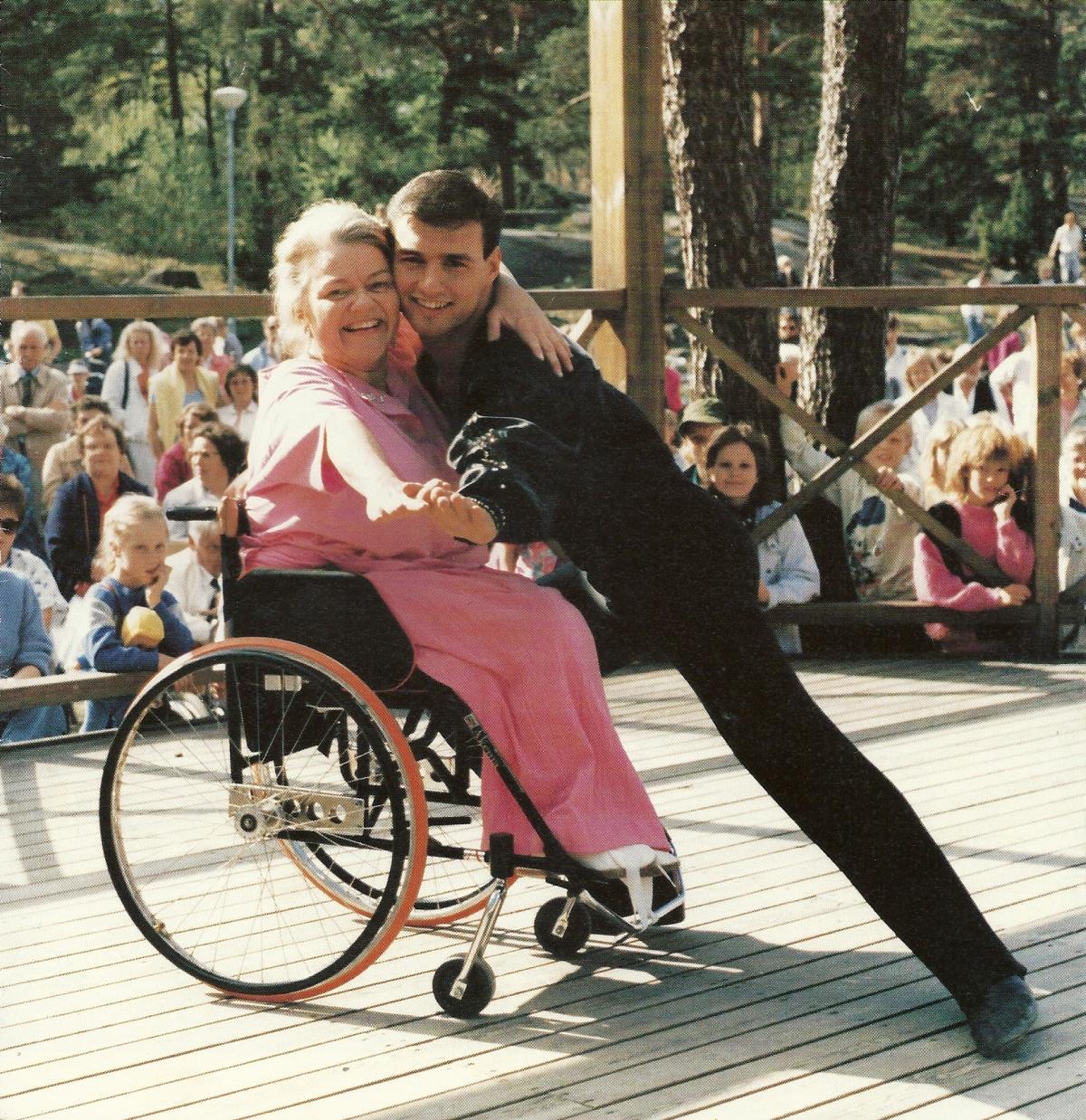 By IPC
"Els-Britt will stay in our heart forever. We will perpetuate her memory."
IPC Wheelchair Dance Sport is mourning the passing of Sweden's Els-Britt Freijd, a pioneer of the sport who helped it to become internationally recognised, who passed away on 28 December aged 78.
Freijd was part of a group of dancers and administrators who, in 1989, gathered in Munich, Germany, for the International Conference of Wheelchair Dancing.
There a working committee was established, made-up of five members including Freijd, who worked to get wheelchair dance officially recognised by the International Sport Organisation for the Disabled (ISOD), before the International Paralympic Committee was formed.
In the following years, Freijd helped to develop the sports rules and classification system and establish relationships with the existing international associations.
Gertrude Grombholz, Member of the Paralympic Order and a fellow pioneer of the sport said: "She was highly respected by all due to her great experience and knowledge. She played a key role in the development of wheelchair dance sport.
"Els-Britt was the mother of wheelchair dancing in Sweden."
In addition to developing the sport amongst youngsters and organising a series of national Championships, Freijd helped to coordinate the first international competition in Gothenburg, Sweden, with colleagues in 1977. Many national competitions including the Swedish Championships were organised under the supervision of Freijd from 1976 until 2008.
The Swedish team under the leadership of Freijd participated from 1978 until 1987 in the Oslo Open in Norway, at that time the largest international event of wheelchair dance.
1997 was a highlight for Freijd and all Swedish dancers. The fourth Wheelchair Dance Sport European Championships in Harnosand were held under the umbrella of Queen Silvia of Sweden. According to Grombholz, Queen Silvia congratulated Freijd "personally very heartily and thankfully," on a "fantastically organised event."
Grombholz continued: "Els-Britt was highly respected by me and all dancers around the world. Our sincerest condolences to her husband Hakan, her daughter Margareta and her family who helped and cooperated with Els-Britt in all situations.
"Els-Britt will stay in our heart forever. We will perpetuate her memory."