'A Winning Mindset' podcast returns for a second season with a focus on mental health
- IPC and Allianz again partner on the empowering season where Paralympians discuss life-lessons through sport
- Athletes including Tokyo 2020 stars Marcel Hug, Anastasia Pagonis, Sumit Antil and Jessica-Jane Applegate share their personal stories on self-improvement and confidence building
03 Dec 2021
Imagen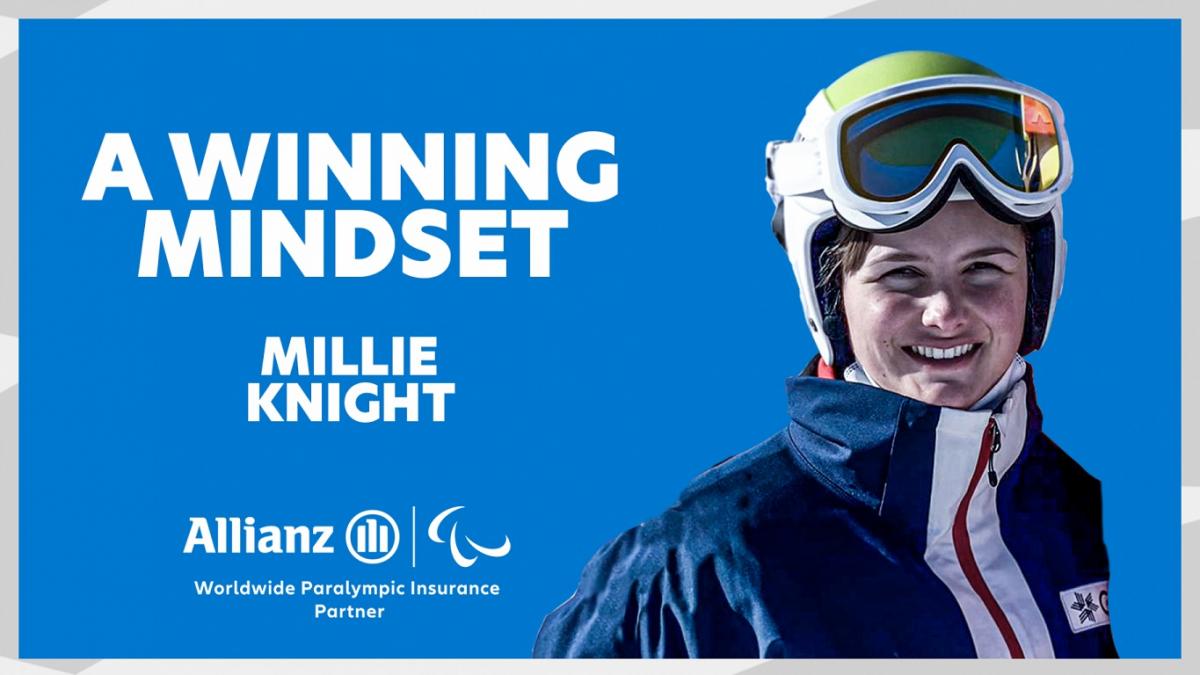 By IPC
Coinciding with International Day of Persons With Disabilities, the podcast A Winning Mindset returns for a new weekly 10-part season on Friday, 3 December.
A Winning Mindset is a partnership between the International Paralympic Committee (IPC) and the Worldwide Paralympic Insurance Partner Allianz. The first season garnered both critical acclaim and awards, as the empowering A Winning Mindset used the life stories of Paralympic athletes to cover an extensive range of educational, confidence and self-improvement themes. A Winning Mindset is available here and all the major podcast platforms.
The second season of A Winning Mindset marks 15 years of partnership between the IPC and Allianz. As a leading global insurer, Allianz secures people's lives and gives them courage for what's ahead and this season celebrates both the athletes and those behind them. Each episode is focussed on mental health, with topics ranging from well-being to finding your purpose, from defying expectations to mental growth. 
Season one was audio only, but new for this season is video content where bite-size highlights from each podcast will be shared on YouTube and social media with the aim of engaging an even wider audience.
Athletes who won gold at the Tokyo 2020 Paralympic Games feature heavily in season two of A Winning Mindset. Swiss wheelchair racer Marcel Hug, who won four golds in Tokyo and in November smashed the 22-year-old marathon world record, talks motivation. Anastasia Pagonis, Team USA's breakout star in Para swimming discusses defying expectations, while Indian Para athletics sensation Sumit Antil, who broke the world record three times in the F64 Men's javelin, examines finding your purpose.
Appropriately with the Paralympic Winter Games only three months away, season two kicks off with a vision impaired Para alpine skier. Great Britain's Millie Knight talks about support systems, including her guide who helps her navigate hurtling down the slopes. The season also features its first husband and wife partnership as Canadians Billy Bridges and Sami Jo Small, respective Paralympians and Olympians in ice hockey, discuss teamwork.
Craig Spence, Chief Brand and Communications Officer at the IPC, said: "We were blown away by the engagement in the first season of A Winning Mindset. At the IPC we know all about the positivity and resilience of Paralympians, so it was great to see a new and different audience learning from them on how they can improve their lives. 
"Thanks to the tremendous support of Allianz season two A Winning Mindset was never in doubt. We are excited that its focus is mental health, one of the most important issues of our age. As a result of the pandemic, addressing our mental health has become societal issue more than ever, and we're sure that many people will find guidance, support and comfort from the stories and insight our Paralympians speak about." 
Eike Bürgel, Global Head of Olympic and Paralympic Program Management at Allianz, added: "In Allianz's 15th year supporting the Paralympic Movement, season two of A Winning Mindset celebrates both the athletes and those behind their success, whether coaches, guides, family or friends. 
"We'll hear how each athlete has been supported by people who want and enable them to succeed – and hope their experiences of the mental health challenges we all face will spark confidence in you."
A Winning Mindset is again produced by content agency LiveWire Sport, which has worked with the IPC since 2018 and has a rich heritage in Paralympic sport stretching back to London 2012, through its BAFTA-winning partnership with Channel 4. Also returning as season presenter interviewing the athletes is British broadcaster Andy Stevenson, who has a vast array of Paralympic experience working for the BBC, Channel 4 and Whisper Films. 
The first season of A Winning Mindset, which launched in August 2020, secured best podcast honours from the Webby Awards, Sport Industry Awards and Digiday Media Europe Awards.
Schedule for A Winning Mindset: Lessons from the Paralympics Season Two
3 December 2021 - Millie Knight. The Para alpine skier from Great Britain discusses support systems in the opening episode of the season.
 
10 December – Hannah MacDougall. The Australian Para swimming and cyclist talks wellbeing and how she balanced a PhD in the topic with sport.
 
17 December – Marcel Hug. The Swiss Para athlete speaks about motivation.
 
23 December - Anastasia Pagonis. Team USA Para swimmer talks about defying expectations and utilising social media to challenge stereotypes.
 
30 December - Sumit Antil. The Indian Para athlete in javelin discusses how he has been able to find his purpose in life.
 
7 January 2022 – Jaleen Roberts. The Para athlete in long jump from the USA explores the world of mental health, with powerful stories from her life.
 
14 January – Clara Klug. The German Para biathlete examines the subject of mental growth.
 
21 January – Billy Bridges/Sami Jo Small. Billy is a Canadian Para ice hockey player and is joined by his wife Sami, an Olympian for Canada's ice hockey team. Together they talk about having the right team to succeed.
 
28 January – Jessica-Jane Applegate. The British Para swimmer discusses the world of intellectual impairments.
 
2 February – Sebastian Magenheim. German wheelchair basketball star who is now embarking on a career outside of sport with Allianz.