World's first official Paralympic video game launched
'The Pegasus Dream Tour' available worldwide on App Store and Play Store
23 Jul 2021
Imagen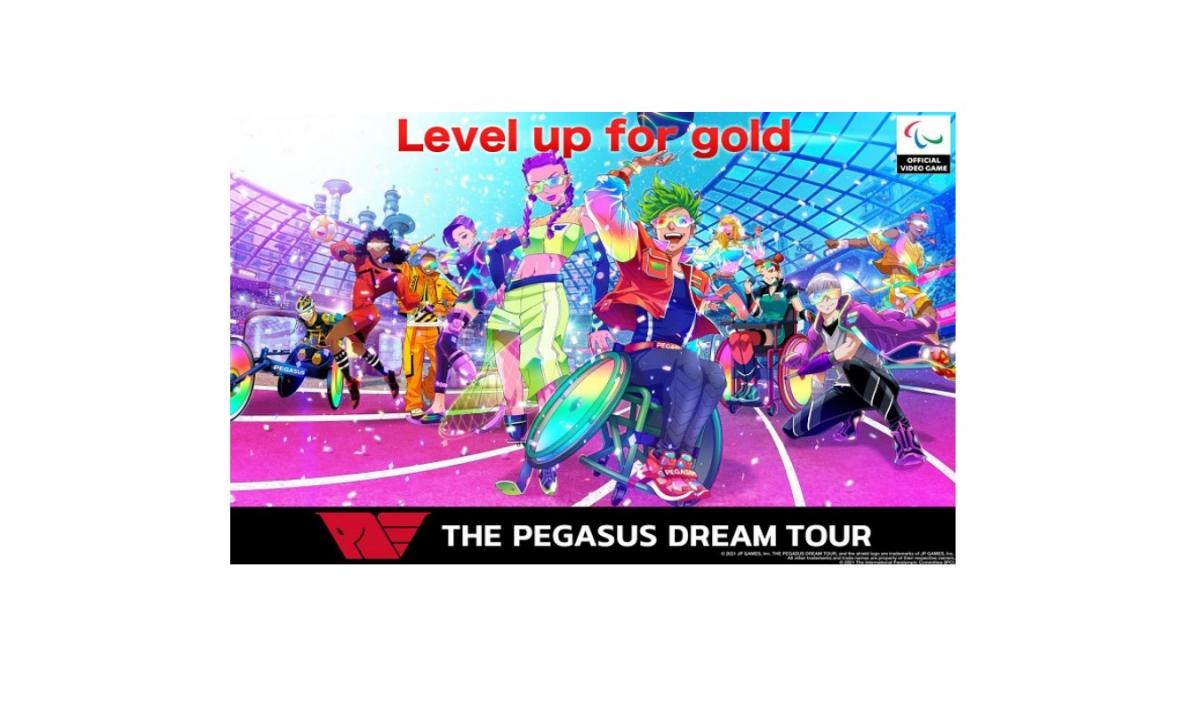 ⒸJP Games
By IPC and JP Games
The first official Paralympic video game 'The Pegasus Dream Tour' has been launched and is now available worldwide for download on App Store and Play Store.
Developed by JP Games, a studio founded by renowned Japanese game director Hajime Tabata, with the support of Worldwide Paralympic Partners Bridgestone and Ottobock, 'The Pegasus Dream Tour' is an avatar role-playing game (Massive Avatar RPG). It places players into a virtual Paralympic Games held in a fantasy, futuristic, inclusive and diverse metropolis known as Pegasus City. Its deputy mayor is none other than Doraemon, one of Japan's most iconic characters. 
The development of 'The Pegasus Dream Tour' video game is part of the International Paralympic Committee's (IPC) efforts to bring Para sports to a new and young audience. At the same time, it aims to highlight the benefits of video games to inspire positive change and tackle social issues. It has already seen real-world athletes, artists and influencers come together to raise awareness about the Paralympics. 
IPC Chief Brand & Communications Officer Craig Spence said: "The launch of Pegasus Dream Tour is a wonderful opportunity to connect with and further promote Para sports across new and younger audiences in an innovative and fun way.
"Pegasus Dream Tour will bring together gaming and sport enthusiasts from all around the globe, who will have the opportunity to enjoy a Paralympic experience from the comfort of their homes not as mere spectators but as participants as well."
Ryoji Yamada, Executive Director of Corporate Communications Division, Bridgestone Cooperation, added: "Bridgestone was proud to be the first partner of The Pegasus Dream Tour when it began development in 2019, and we are excited to see this truly innovative video game come to life through its official launch. 
"We believe strongly in the Paralympic Movement's mission to create a more inclusive world through sport, and we hope this project will help a new generation of fans engage with the Paralympic Games and support the inspiring Paralympic athletes who are chasing their dreams."
Peter Franzel, Head of Events, Exhibitions & Sports at Ottobock, said: "We are very proud and grateful to support The Pegasus Dream Tour with our know-how of prosthetics and wheelchairs. Now, we are excitingly looking forward to the launch of this great Paralympic App Game, which will spread the Passion for Paralympics into the world and new audiences."
The game generates an advanced avatar named 'Mine', which pursues its dreams of becoming a Para athlete and is created based on the player's own face through a photo taken with their smartphones. Mine can forge new relationships with other avatars by freely roaming the city and participating in different competitions.
As Mine goes about its life with its forward-looking attitude and matures, the player will also be inspired and motivated by their alter ego to lead a positive and healthy life.
Players can participate in boccia, football 5-a-side, athletics and wheelchair basketball online tournaments and interact with other players as they take part in this immersive Paralympic experience not only as spectators, but as actual participants.
 
Players are also encouraged to communicate and collaborate with each another in order to tackle various issues and help Pegasus City evolve and build a better future together.
They will also come together for a series of in-game experiences including the "Pegasus Avatar GALA Party", a live event that will feature popular artists who share the game's mission of advancing social contributions through gaming.
Japanese sporting legend and two-time figure skating Olympic champion Yuzuru Hanyu has been named as one of the video game's ambassadors. 
"I am honoured to have been appointed as the ambassador for The Pegasus Dream Tour. As someone who enjoys games and an athlete as well, I look forward to this wonderful opportunity to experience the excitement of the Paralympics through gaming. I will also be appearing as a character in the game, and I hope to meet you in Pegasus City!"
Pegasus City was created by a team of up-and-coming female creative artists whose goal is to create a space where the individuality of each person is fully respected and where everyone can lead positive lives.
 
The video game's original music is composed by Harvard and Juilliard School-graduate violinist Sumire Hirotsuru.
'The Pegasus Dream Tour' is available in five languages: Japanese, English, French, German and Spanish.
In addition, Japanese mascot Kumamom, real-life sport journalists and nine of the world's best Para athletes will show up in the game such as Japan's boccia player Takayuki Hirose, Canadian wheelchair basketball player Patrick Anderson, New Zealand's field athlete Holly Robinson and Argentina's football 5-a-side legend Silvio Velo.
They are joined by Worldwide Paralympic Partner Bridgestone-supported athletes Manami Tanaka (wheelchair tennis, Japan), Kohei Kobayashi (badminton, Japan), Rie Ogura (badminton, Japan), Scout Bassett (athletics, USA) and Chaiwat Rattana (athletics, Thailand).