Imagen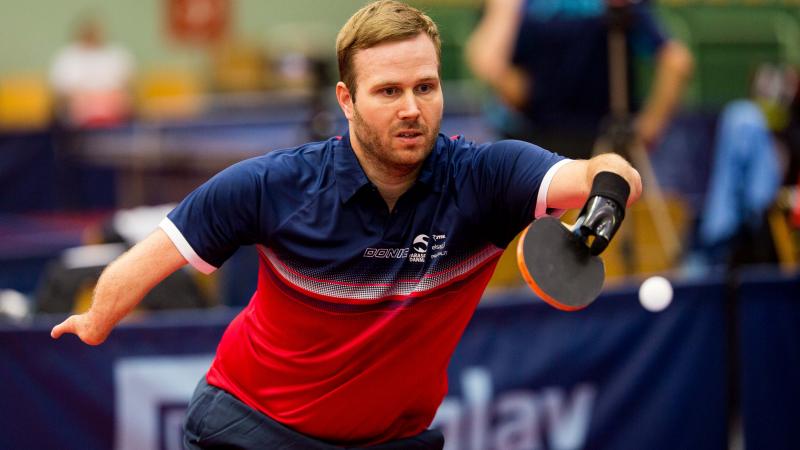 Peter Rosenmeier
Table Tennis
Just as he regained his Paralympic crown at Rio 2016, Peter Rosenmeier did likewise with his title at the 2018 World Championships.
Last October, the Danish athlete took back his crown from Spanish rival Alvaro Valera, as the two met for their second straight Worlds final in Lasko, Slovenia. At the 2017 European Championships, two also faced off in the final, with Rosenmeier knocked out of the singles tournament in the quarter finals and could not defend his title.
But for two decades, the Dane has shown a knack for comebacks and after the 2018 Worlds, he proved to remain a podium contender for the Tokyo 2020 Paralympics.
Rosenmeier's winning form dates back to 2001, when he competed in his first international competition. By the Athens 2004 Paralympics, he had already made his mark, taking bronze in his first Games. Rio 2016 not only marked his fourth successive Games, but also his fourth consecutive singles medal.
When not competing, the four-time Paralympian is still involved in the sport. As the full-time finance manager at Denmark's National Para Table Tennis Centre in Brondby, he has "as little waste time as possible" between training and work. He is committed to advancing Para table tennis in his home country, becoming one of the founders of Parasport Denmark's 'How hard can it be?' campaign in 2015.