Imagen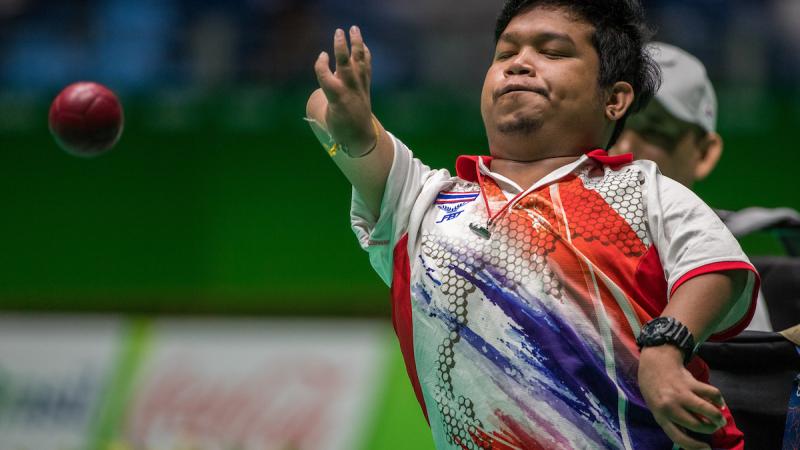 In 2016, Pornchok Larpyen brought home his first Paralympic medals in Rio de Janeiro.
Larpyen, who has arthrogryposis multiplex congenital [AMC] that affects the flexibility of his joints, took up boccia at age nine.
He won a bronze and a silver medal in the individual and pairs BC4 events, respectively at the Incheon 2014 Asian Para Games.
His favourite medal, until Rio 2016, was the gold medal that he claimed in the individual event at the 2015 BISFed World Open in Cali, Colombia.
At Rio 2016, he lost in the individual BC4 semi-final to Paralympic veteran Yuk Wing Leung. However, he bounced back to take a bronze medal, after defeating South Korea's Hyeonseok Seo.
He also won Rio 2016 bronze as part of the Thai team in the mixed pairs BC4.