Ukraine's Kononova Awarded IPC's Best Paralympic Games Debut
15 Dec 2011
Imagen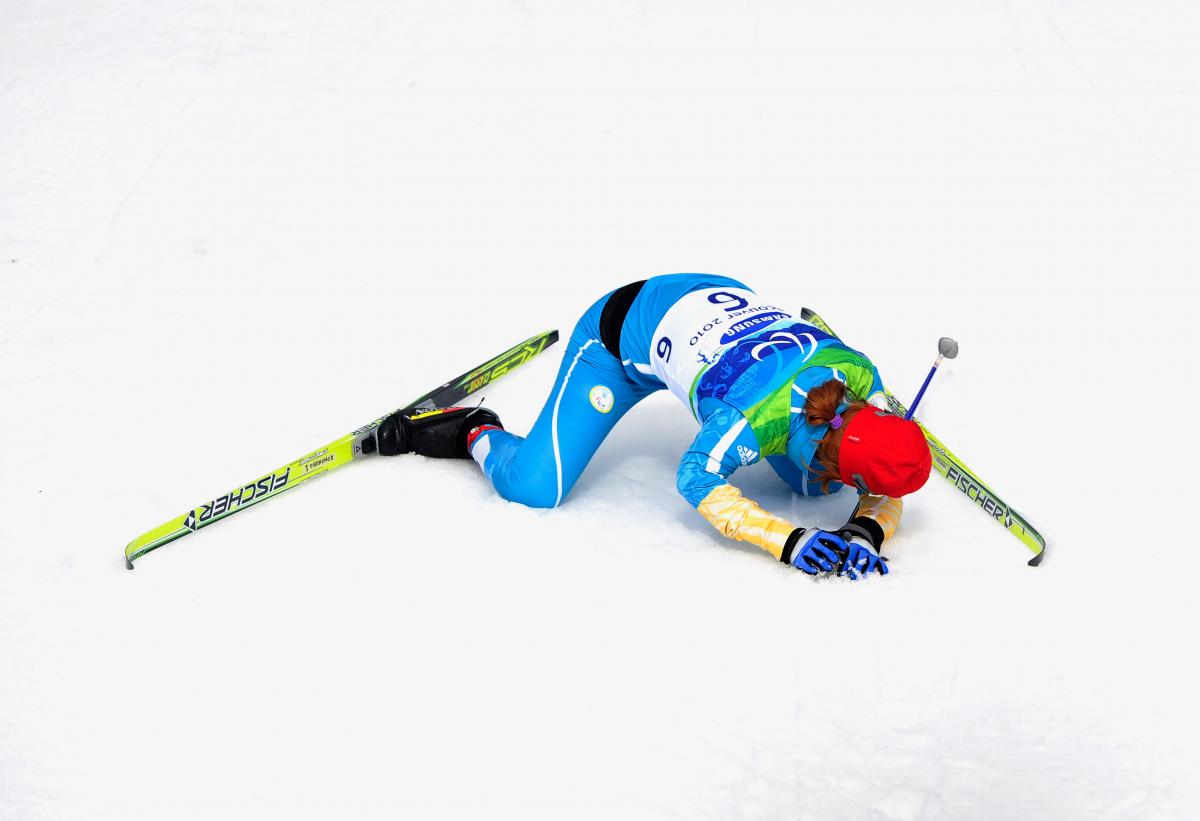 ⒸGetty Images
At the young age of 19, Ukraine's Oleksandra Kononova put on a stellar performance at the Vancouver 2010 Paralympic Winter Games, winning gold medals in the 12.5km Standing Biathlon and 5km and Sprint Classic Cross-Country Skiing events.
She also picked up a silver in the 3x2.5km Cross-Country Skiing race.
In honour of a performance that nobody anticipated, Kononova was awarded the title of Best Paralympic Games Debut for the International Paralympic Committee's (IPC) 2011 Paralympic Sport Awards, which are proudly partnered by Allianz, the IPC's international partner.
The Ukranian beat three other finalists for the award: Russian biathlete and cross-country skier Maria Iovleva; American Ice Sledge Hockey player Nikko Landeros; and Swedish visually impaired cross-country skier Zebastian Modin.
"It was my debut, and I was ready for everything," Kononova said of her Vancouver 2010 performance. "I really hoped to get at least one gold medal."
The award was given to the athlete that stood out the most in his or her first-ever Paralympic Games at Vancouver 2010.
It was presented during the Paralympic Awards Gala on 10 December in the Intercontinental Hotel ballroom in Beijing, China. Kononova was not in attendance, as she is awaiting the arrival of her new daughter.
"Despite the fact that my family is about to have a (baby), and I know that it will be a girl, I'm not going to break away from the training process for a long time and of course will be actively preparing for Sochi 2014," Kononova said.
"This is a great incentive for me before Paralympic Games in Sochi."
Kononova was infected with osteomyelitis – a bone marrow infection – as an infant, leaving her right hand shorter than her left one. But she has been participating in Ukrainian skiing cups since she was 14 and has not let anything stop her.
Despite having problems with her hand co-ordination once in a while, it does not compensate her will to win, as she said she wants her achievements to be an inspiration to all people with an impairment both in Ukraine and around the world.
"This award is extremely important for me and for the Paralympic Committee of Ukraine because it opens the door to the world of people with disabilities, who, unfortunately, still don't have an easy access to physical culture and sport – and very often are found within the four walls of their apartment," Kononova said.
Related Images