Imagen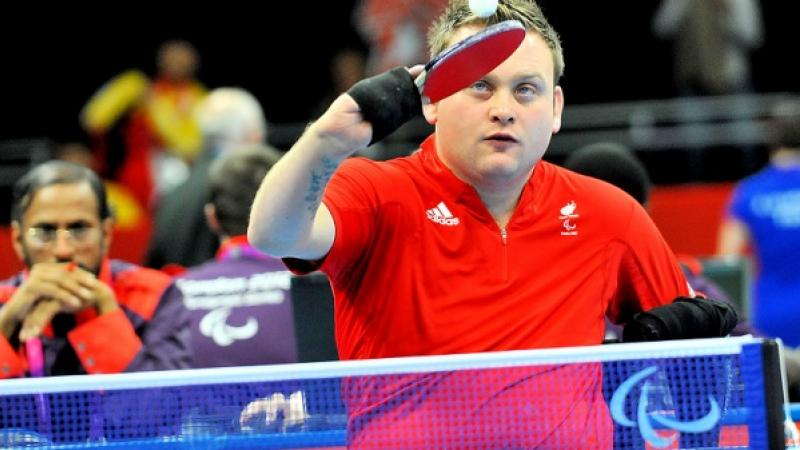 Robert Davies
Table Tennis
Para table tennis was not always Rob Davies' forte.
Back in 2005, he was a brick layer by day and a semi-professional rugby player by night. However, at just 21-years-old suffered a severe spinal injury after a scrum collapsed in a rugby match.
As part of his rehabilitation in hospital, Davies was introduced to Para table tennis as something for him to focus his attention on. Seven years later, Davies was playing in front of a home crowd at London 2012 in his first Paralympic Games.
Failing to progress out of the group stage in London 2012, Davies experienced one of his first major setbacks. He had medalled at the 2011 European Championships with a silver in both singles and the team competition.
In 2013, he claimed double gold at the European Championships and a year later he took singles silver at the World Championships. In 2015, Davies defended his European titles and capped it all off with a singles gold at the Rio 2016 Paralympic Games.