Imagen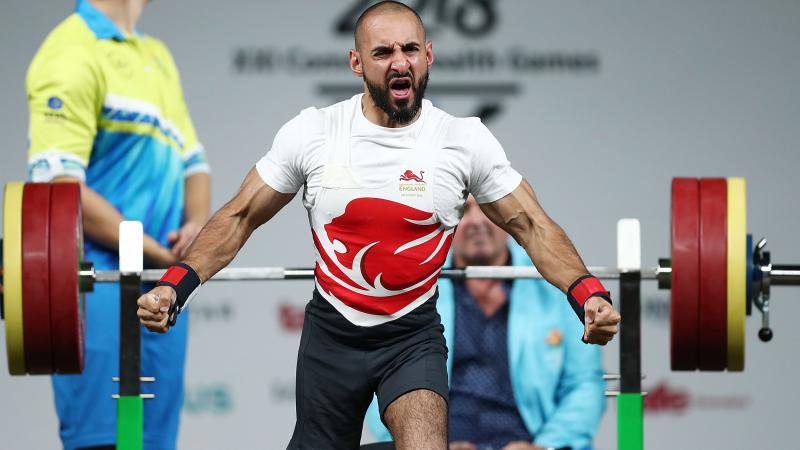 Great Britain's Ali Jawad is determined to show the world that anything is possible. The road for the Lebanon-born lifter has been paved with challenges, but he has always overcome them.
In 2017, Jawad had his longest Crohn's flare up since being diagnosed with the disease in 2009 and could not compete at the Mexico City 2017 World Championships.
He underwent a long recovery process and focused his training on getting himself back to full fitness. Jawad produced an epic comeback at the Gold Coast 2018 Commonwealth Games, taking a much-celebrated bronze in the men's lightweight.
Only one month later, he won the European title in the men's up to 54kg in Berck-sur-Mer France, after clearing the bar at 165kg.
This was just the latest of many challenges he has overcome.
The night before he was due to compete at his maiden Paralympic Games in Beijing, China, in 2008, Jawad fell ill. He still competed, finishing ninth. But he was later diagnosed with Crohn's.
Four years later, after a devastating series of events at his home Games at London 2012 denied him a medal, he suffered a flare-up of his condition which could have put him out of action for good.
However, Jawad was determined not to let that ruin his road to Rio 2016 and, after controlling his diet and training hard, he stepped onto the podium at two regional Championships in 2013.
His moment in the sun came at the 2014 World Championships in Dubai, United Arab Emirates, where his commitment paid off with a world title.
However there was trouble on the horizon once again for Jawad. In Dubai, Egypt's Sherif Osman announced that he was moving up to Jawad's weight category.
Osman had lifted a 205kg world record to win the men's up to 54kg – 11kg more than Jawad's 194kg best. Then Osman set a 210kg world record in his debut in the up to 59kg in March 2015.
But Jawad refused to be distracted by the Egyptian's growing confidence.
In 2015, he stormed to the European title and also won gold at the Americas Open Championships, placing him firmly in the running for his first Paralympic medal.
By the time Rio rolled around Jawad was ready for action.
He lifted 190kg to equal his world record lift from the 2014 World Championships, claiming silver and putting to rest the disappointments of the previous two Paralympic Games.
Jawad had still finished behind Osman, but the joy of finishing on the Paralympic podium was clear for everyone to see.
Results
IPC Powerlifting World Championships Busan 2006 (Busan, South Korea)

| Event | Medal | Unit | Date | Rank |
| --- | --- | --- | --- | --- |
| Men's -75 kg | | Final Round | | 12 |
2014 IPC Powerlifting World Championships (Dubai, United Arab Emirates)

| Event | Medal | Unit | Date | Rank |
| --- | --- | --- | --- | --- |
| Men's Up to 59.00 kg MD | | Final | 2014-04-06 | 1 |