Imagen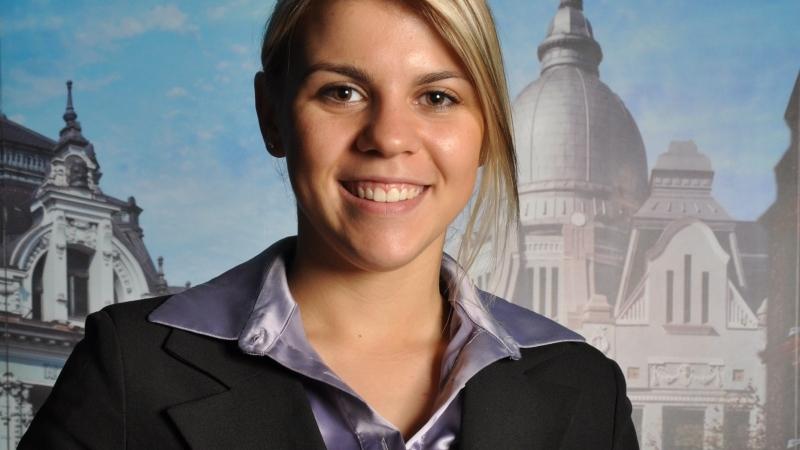 Amarilla Veres
Wheelchair Fencing
Few women's epee and sabre category A competitors relish the prospect of facing Amarilla Veres. She is well known for her aggressive style and the loud screams that follow each successful strike. The combination makes her an intimidating opponent.
Veres has had plenty to yell about ahead of the Tokyo 2020 Paralympics.
She has World Cup victories this season from Warsaw, Poland (sabre) and Sao Paulo, Brazil (epee) to position her at world No. 3 in both disciplines.
The Hungarian has had success at an early stage, winning two gold medals at the Under-23 World Championships and another at the Youth World Games in 2015, setting her up for her Paralympic debut at Rio 2016. With a pair of bronze medals from the last World Championships in 2017 and three more at the 2018 European Championships, Veres is seeking her senior golden breakthrough.
Already in her prime, she could see that at the 2019 Worlds in Cheongju, South Korea.
Veres is seen as the natural successor to Hungary's Zsuszanna Krajnyak. As Krajnyak jointly holds the record for the most Paralympic medals of any female fencer, it is a tough billing to live up to, but Veres showed she has the potential to emulate her mentor.
She won her first major title in her first season on the circuit, taking women's sabre category A gold at the World Cup in Warsaw, Poland, in July 2015. She impressed again just two months later, winning bronze at the World Championships in Eger, Hungary.
Veres gave fresh impetus to an otherwise very experienced Hungarian women's epee team, fencing alongside Krajnyak and London 2012 foil category B silver medallist Gyongi Dani. The trio won bronze at the 2016 European Championships in Italy and then again at the Rio 2016 Paralympic Games.