Imagen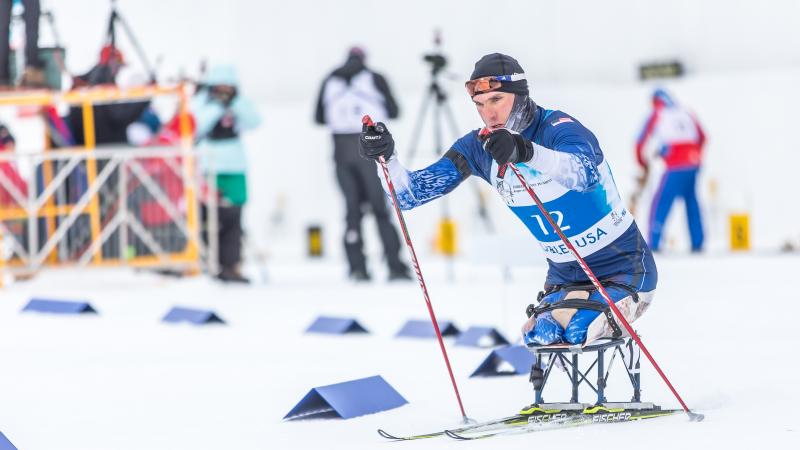 Andrew Soule
Nordic Skiing
At the 2015 World Championships Soule became the most decorated US skier in history, leaving the competition with five medals. His achievements were made even sweeter by the fact they had been won on home snow.
Those three silver and two bronze gongs crowned a season in which Soule achieved his best ever overall World Cup finish.
He also became the first skier from his country to win a Paralympic medal in biathlon at Vancouver 2010.
His sporting achievements are not the only time Soule had shown his commitment to his country.
After the September 11 attacks, Soule joined the US Army. Shortly after he completed basic training, he was deployed to Afghanistan. In 2005 an improvised explosive device detonated next to Soule's vehicle and both his legs were blown off.
Not wanting to put his marksmanship skills to waste, Soule initially attended a Para cross-country skiing recruitment camp that same year and also caught on to biathlon.
He also tried Para alpine skiing, finishing 12th in the World Cup in 2008-2009, but settled on Para Nordic skiing.
After taking two years out to study following his exploits at Vancouver 2010, Soule had some catching up to do.
In Sochi, that meant Soule just missed out on medals with two fourth place finishes in biathlon.
But he showed his mettle in 2014-15, finally coming to the fore across both cross-country and biathlon once again. In 2015-16 Soule retained his place in the World Cup top five in both biathlon and cross-country skiing.
The 2017 season saw him finish on the World Championships podium once again, adding a further two medals in cross-country. But the growing competitiveness of the men's sitting field saw him miss out on a medal in the long distance cross-country and also the biathlon.
A top five finish in the cross-country World Cup also came for Soule thanks to a podium sweep at the Test Event for the PyeongChang 2018 Paralympic Winter Games.
There can be no doubt that he will come back in 2018 even more determined to put in his best ever Paralympic performance.
Photo Gallery
Imagen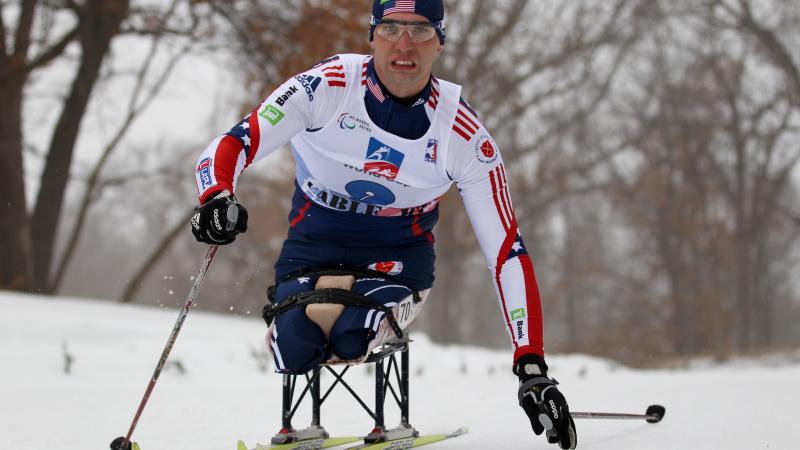 Imagen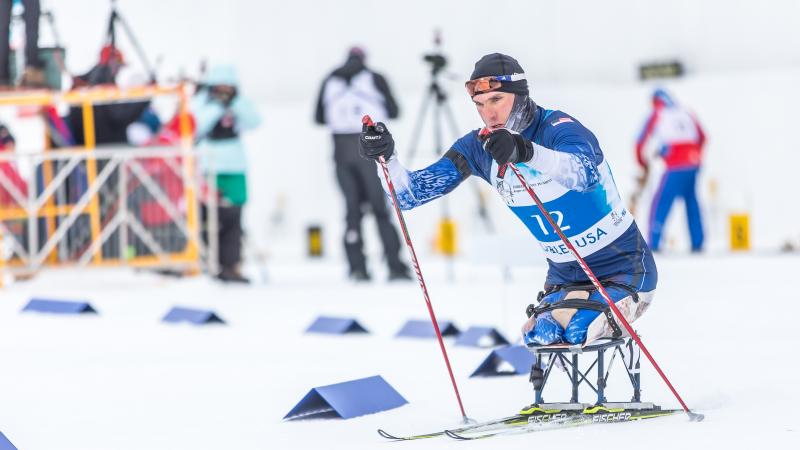 Imagen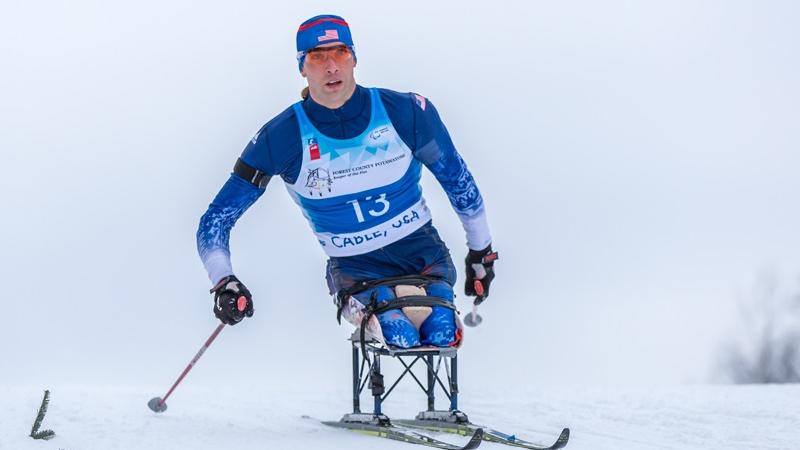 Results
IPC Nordic Skiing World Championships Solleftea (Solleftea, Sweden)

| Event | Medal | Unit | Date | Rank |
| --- | --- | --- | --- | --- |
| Men's Sprint - Classic Sitting | | Final | 2013-02-25 | 19 |
| Men's Long Distance - Classic Sitting | | Final | 2013-02-26 | 16 |
| Men's Short Distance Sitting | | Final | 2013-02-28 | 9 |
| Men's Middle Distance Sitting | | Final | 2013-03-01 | 8 |
| Men's Long Distance Sitting | | Final | 2013-03-03 | 15 |
| Men's Middle Distance - Classic Sitting | | Final | 2013-03-05 | 15 |
2015 IPC Nordic Skiing World Championships Cable (Cable, United States of America)

| Event | Medal | Unit | Date | Rank |
| --- | --- | --- | --- | --- |
| Men's Short Distance Sitting | | Race 1 | 2015-01-24 | 2 |
| Men's Long Distance - Free Style Sitting | | Race 1 | 2015-01-25 | 3 |
| Men's Middle Distance Sitting | | Race 1 | 2015-01-27 | 9 |
| Men's Sprint - Classic Sitting | | Race 1 | 2015-01-28 | 3 |
| Men's Long Distance Sitting | | Race 1 | 2015-01-30 | 2 |
| Men's Middle Distance - Classic Sitting | | Race 1 | 2015-01-31 | 2 |
| Mixed Relay | | Final | 2015-02-01 | 7 |
2017 IPC Nordic skiing World Championships Finsterau, GER (Finsterau, Germany)

| Event | Medal | Unit | Date | Rank |
| --- | --- | --- | --- | --- |
| Men's Middle Distance Sitting | | Final | 2017-02-11 | 6 |
| Men's Sprint - Free Style Sitting | | Final | 2017-02-12 | 2 |
| Men's Long Distance Sitting | | Final | 2017-02-14 | 7 |
| Men's Long Distance - Classic Sitting | | Final | 2017-02-16 | 4 |
| Men's Sprint Sitting | | Final | 2017-02-18 | 4 |
| Men's Middle Distance - Free Style Sitting | | Final | 2017-02-19 | 3 |