Alexandra Rickham: From Contact Lenses to Georgian Receptions
After a successful year, winning the World Championships and World Cup Regatta, Alexandra Rickham, with teammate Niki Birrell get down to the business of London 2012. This week Alexandra's been celebrating International Women's Day as well as trying to get Niki to try contact lenses.
02 Mar 2012
Imagen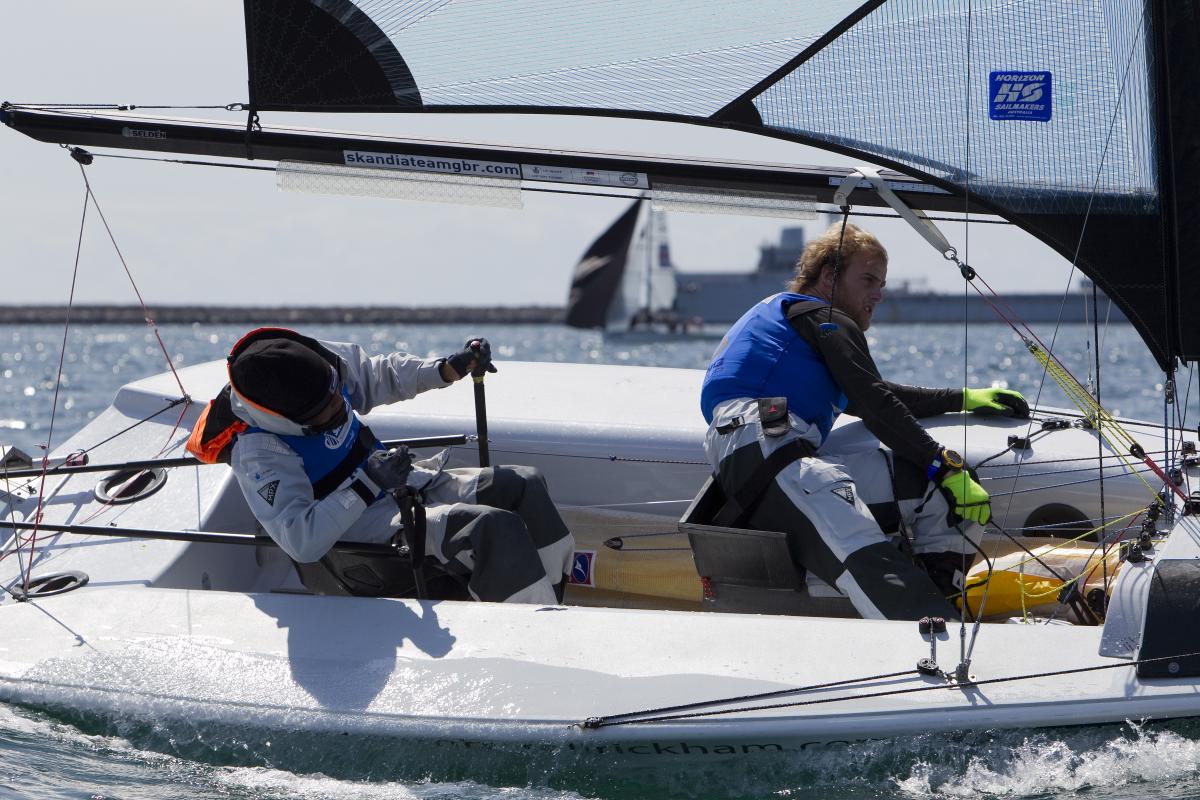 ⒸGetty Images
By IPC
"You do often get that really uncomfortable first day of school feeling, where you have to bite the bullet, stop being shy and just start talking to people."
Well, the big year has arrived and a lot has happened. We won our fourth World Championships and just missed gold in our 2nd World Cup regatta of 2011/12 season. Since then, it has been down time: getting over all the travelling and training.
After a good two weeks of seeing friends and family and sleeping, I headed back to Weymouth and Portland to get back on the fitness trail. Going to the gym is fine but boy I miss the boats at these moments.
Our new physiologist, David and Physio, Alan took me through the paces with cardio and weights sessions everyday. We're trying to mix things up and figure out new ways to get the most out of sessions without getting bored.
Niki has been on the fitness kick since our return from the USA and is really pretty into his sessions now. Our coach Marcus also has signed up (mainly to be trim for his wedding later this year).
We also sat down to re-plan our year and review the highs and lows of the winter season.
The finale of the camp was taking Niki off to get fitted for contacts. The optometrist managed to get one in his eye but two was apparently too much of push with Niki's lightning eye reflexes. Back to the drawing board on that one.
After a low key start to the week doing the dreaded paperwork and logistics I finally got the confirmation of our boats return to the UK next week.
Six months to go!
Wednesday was a strange, but interesting day. Firstly, I woke up to the news that it was six months till the Games. After three and a half years, six months is now quite daunting, but very exciting.
In the evening I met up with fellow GB Sailing team mate, Hannah Stodel (Sonar class) and we attended an Olympic and Paralympic Women in 2012 reception hosted by the Deputy Prime Minister and his wife Maria Gonzalez Durantez.
The setting was just off Whitehall in an old government building. So old, you couldn't sit on the furniture because they were all antiques. It was a bit like being in a Jane Austen novel, I felt the need for a Georgian dress.
It was pretty cool, though. We got to meet Amy Williams, GB Winter Olympics golden girl in the skeleton. We also got to meet athletes from other disciplines, which is always quite an exciting experience.
One person commented that it's funny how we see each other every four years then pretty much not at all in between. She was right. The Games always suddenly pulls together people from all the various sports, who each go about their daily business for the other three years, then we are put together in a room and are supposed to just chat like old friends.
The event was great, but you do often get that really uncomfortable first day of school feeling, where you have to bite the bullet, stop being shy and just start talking to people.
We also spent a large percentage of the evening looking at familiar faces trying to work out which sport they were from and what their names were. Our biggest conundrum was Jane Torvill (1984 Ice Dancing Gold medallist). For the life of us we couldn't work out who it was. Finally, at the end of the evening, Hannah shouted she got it. Clearly we need to brush up on our Sports personalities past, present and future.
With International Women's Day coming up on the 8th of Mach it felt pretty amazing to be part of such a great gathering of the ladies of British sport. It definitely gave us a lot to aspire to over the next six months.
So back in the boats next week, the last half is here!
Related Images