All Ears: Tell Me Your Story, I'm Listening
Stuart Lieberman, the IPC's Editorial and Social Media Co-ordinator, welcomes new Paralympic storylines.
15 Feb 2012
Imagen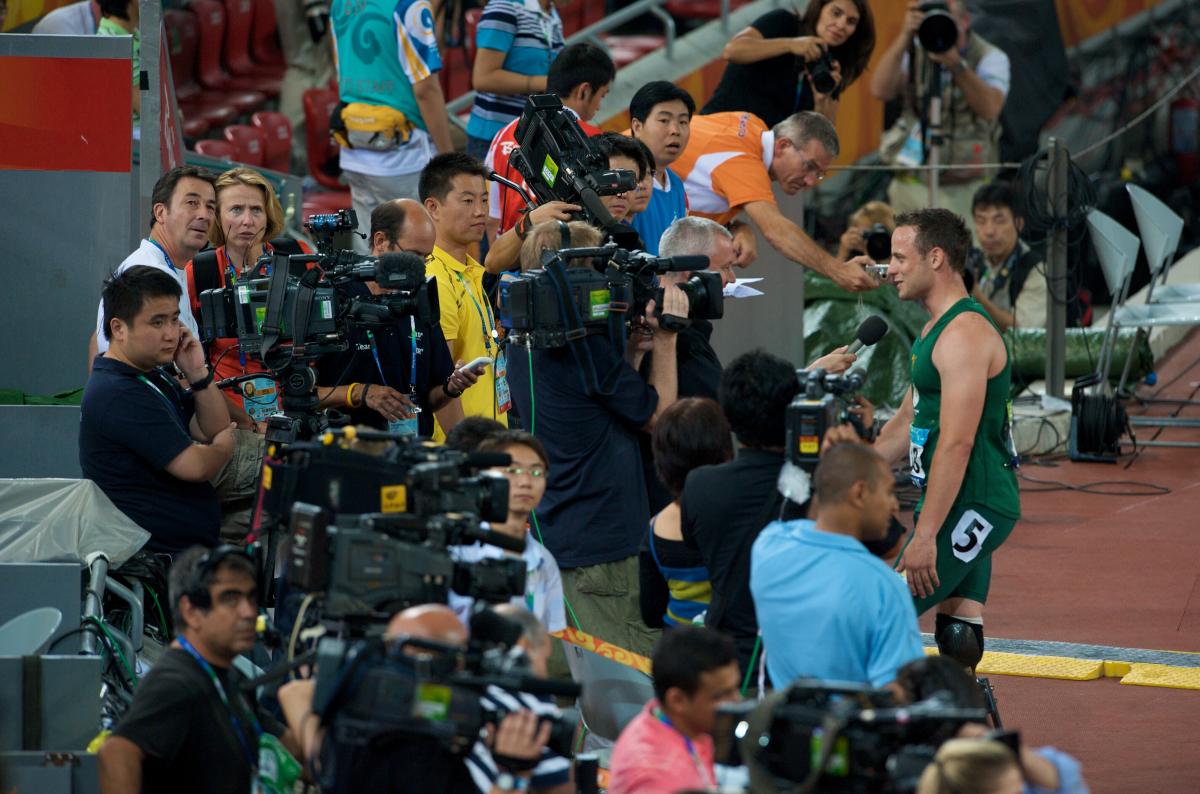 ⒸLieven Coudenys
By IPC
I have a confession to make.
It happened in March 2008.
I was sitting in my boxed-sized dorm room at the University of Illinois – home to enough Paralympians to put forth its own delegation – when an interview request popped up in my inbox.
It was from the U.S. Paralympics media department. I was a finalist for their summer internship programme.
Wait a minute, I thought. Didn't I apply for an internship with the U.S. Olympic Committee?
Immediately, my fingers scurried the keyboard, racing to Wikipedia so I could search for the Paralympics. I had heard the term before and generally knew what the Movement involved, but like many, I grouped the Paralympics with the Special Olympics and did not know the concrete differences.
For the next several minutes, I researched the Paralympics – the Games, the Movement, the athletes.
Those minutes quickly turned into hours, which turned into days and then years. And here I am, four years later at the IPC, scurrying to update the Paralympics Wikipedia page myself, preparing to work at London 2012 and trying to inspire the next generation of interns.
It's the perfect place to be a storyteller.
The Paralympics are like nothing else in this world, combining sport, peace and the ability to change societal perceptions into one measure, and the Movement is now sitting on the cusp of exponential growth.
The world falls in love with the tales of Paralympians. There's no ignoring what many of them have been through in their pasts and how far they've come to inspire and excite the world to infuse the next generation with this pure idea of equality.
That's what stirs readers and viewers' souls.
I've quickly realized stories of war heroes, accident survivors and orphans rising to the top of the international sports scene aren't sympathetic anecdotes, but rather the accounts that will change the perceptions of future generations in this world for the better.
If you haven't figured it out by now, I'm cheesy. I'm a sucker for the feel-good features and the sport montages.
But, hey, what Paralympics fan isn't?
While all my friends growing up wanted to be the next Michael – Jordan or Phelps for that matter – I wanted to be the next Bob Costas, NBC's most well-known international sports reporter.
By the time I was 8, I was setting my alarm to wake up before my dad so I could race downstairs first and grab the sports section before he reached it, and I muted parts of the Atlanta 1996 Olympics so I could do the play-by-play myself as my family listened on.
I don't want to lose that journalistic drive. Especially not now, with London 2012 just around the corner.
For the Paralympic Movement to grow at this point in time, it must adapt to today and push itself into the mainstream media.
People want to know about Paralympians, there's just not enough people reaching out. The hunger is there, they just need to be fed.
Enter the new IPC website, more stories and videos, and couple that with Twitter, Facebook and YouTube, and now we're ready to roll.
All of this starts with you, though. It begins with those who care to support, read about or personally get involved with the Paralympic Movement.
So please, let me know if you have a tale to tell or know of a voice that should be heard.
I'd even set my alarm to wake up and chat with you, because I want to hear your story just as much as you want to tell it.
So go ahead.
I'm all ears.
Stuart Lieberman
IPC Editorial & Social Media Co-ordinator