A Declaration to further inclusion
'The IPC's role in transforming the world through sport has never been more needed or urgently required for the world's largest marginalised community'
10 Dec 2020
Imagen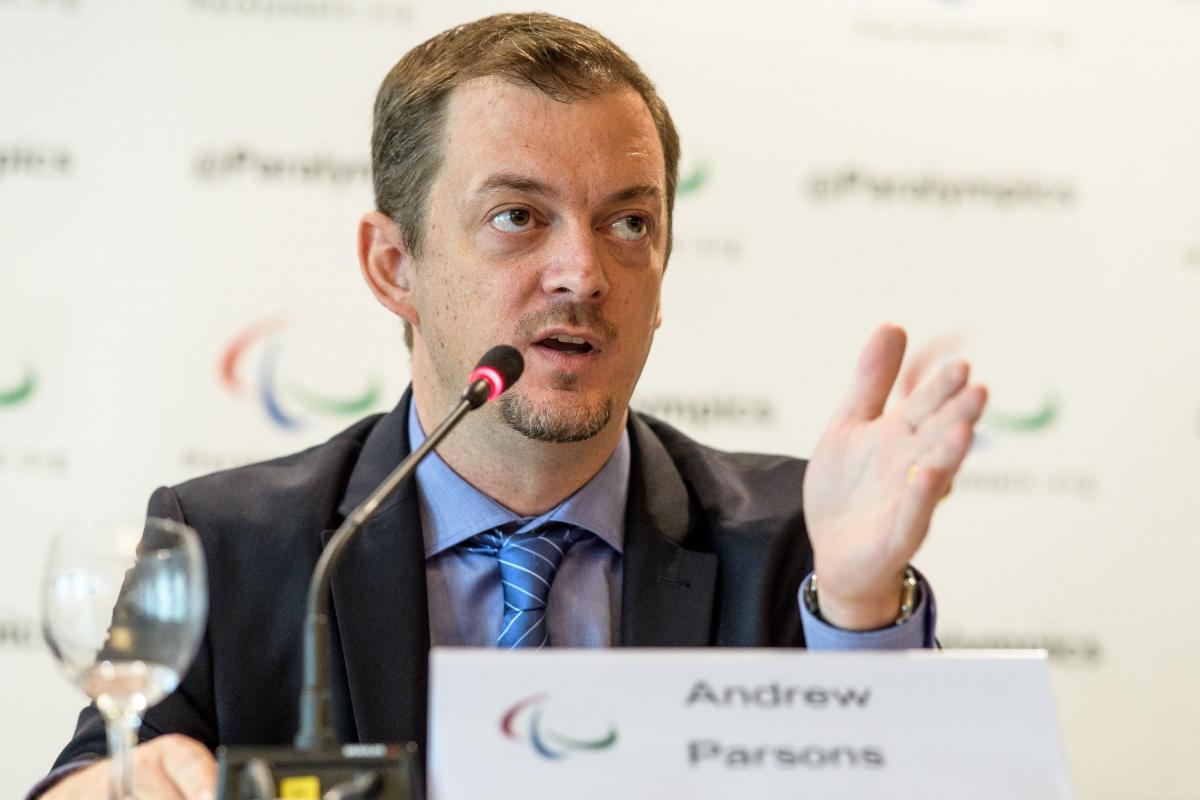 ⒸGetty Images
By Andrew Parsons, IPC President
The worst crisis in a generation has exposed more than ever the frightening inequalities that exist in our society.
Each day, I am horrified at the increasing rates of discrimination and neglect that are impacting the world's largest marginalised group. Even under normal circumstances, the world's one billion persons with disabilities have less access to healthcare, education, employment and to participate in the community, but the pandemic has made matters worse. This cannot go unchallenged, especially when inclusion and equality are such hot topics of conversation.
Leading researchers may tell us that the world is a much better place to live in now than in any other century, but in my view, we cannot go back to the 'old normal' post-pandemic. We need to build back better and create a society that is more inclusive, more environmentally conscious, more sustainable and more caring of each other. To do this, we must fundamentally change the relationship we have with the planet we live on and with all beings that live on it, including humans.
The order we used to live in pre-pandemic was constructed in the late 1940s. All the unnecessary death and suffering that happened during the Second World War forced world leaders to acknowledge the co-dependency between all nations and the necessity to co-operate in order to survive. To make that happen, they came up with the Universal Declaration of Human Rights as a roadmap for governments to prevent further atrocities in the world.  To achieve a new commitments now, we need a similar groundbreaking decree.
I would like for there to be a Declaration of Human Obligations, a global understanding that we all have a collective responsibility to expand our conscience, understand the consequences of our actions and build our empathy. If it was up to the International Paralympic Committee (IPC) to draft this Declaration, I would suggest the following four components: ending discrimination, forging diversity, listening to masters of innovation and ensuring participation for all.
 A focus on non-discrimination
To right the wrongs of the 'old society', we must place a strong focus on building more equal, inclusive and sustainable economies and societies. For this to happen, there needs to be an unwavering commitment from every world citizen to prohibit discrimination, a core human rights principle.
Humanity is united in its collective fight against COVID-19 and this unity is making us stronger. However, even during this difficult period, there is a continued desire by some sections of society to break this harmony by focussing on the factors that differentiate us. Overlooking what brings us together to concentrate on things such as ethnicity, nationality, social class, gender, religion, sexual orientation, political opinion, is wrong and very dangerous. It fuels discrimination and weakens what we can achieve together as a human race.
Difference is a strength, not a weakness, and we should aim to create societies where opportunities exist for all.
 A society for all
COVID-19 has shown that the most vulnerable people in society are often the strongest. It has also given the wider world a much greater understanding of what persons with disabilities experience on a daily basis – self isolation against your will at home, a dependency on the goodwill of others, and importantly, the need to prioritise your health and the health of others over absolutely everything else.
Going forward, we must share the understanding that society must be built BY ALL and FOR ALL. Diversity must not only be tolerated or respected. It must be valued and encouraged. Diversity should also not just be about ethnicity, gender or sexuality. It also needs to be about disability, a subject that often falls off the wider diversity agenda.
Society must recognise and take measures against the disadvantages experienced by some people to ensure they equally benefit in the future.
With a world population of nearly eight billion people, the pressure on economic systems, food production and access to health and education is immense. The greater the number of excluded people, the more likely the pressure increases to breaking point. And it is in this sense that the consequences of exclusion are felt, albeit in different ways, by everyone, regardless of their individual financial or social situation.
 An incentive for innovation
One positive outcome of the pandemic is that people have become more creative and innovative.
Faced with new and often daily challenges, people have needed to do things differently such as working from home and exercising indoors or in the back garden. Persons with disabilities are particularly innovative as they are no strangers to this culture of finding solutions to beat daily challenges and obstacles.
There is no doubt the post-pandemic world will lead to more frequent challenges for global society. That is why persons with disabilities need to be placed at the centre of what comes next. They are the masters of innovation.
 Change Starts with Sport
The tool humanity uses to promote the Declaration of Human Obligations should be sports. Participation in sport not only makes us healthier and therefore stronger to fight disease and infection, sport also has a unique ability to unite people in celebration.
When the world returns to some form of normality, it is essential that governments ensure equal funding of Paralympic and Olympic sports and do not undo the good work that has taken place in recent years.
My fear is that as governments, businesses and the media look to make savings in all areas, sport for persons with disabilities could suffer. Instead, I hope the opposite is true and that inclusion and opportunity is at the core of everything in the future.
As the IPC President, I firmly believe that Change Starts With Sport.
Due to the pandemic, the role of the IPC and the Paralympic Movement is more important now than it has ever been. The global pandemic has disproportionately impacted persons with disabilities and the Paralympic Movement is well positioned to help change this. Through our activities and events, we can use sport as a vehicle to build back better and ensure that post-pandemic, society is more inclusive.
Next year's Paralympic Games are a platform to place disability at the heart of the diversity agenda and show the world why inclusion matters. With record numbers set to watch Tokyo 2020, we are determined to use the Paralympics to change attitudes, breakdown barriers of inequality and create more opportunities for persons with disabilities.
Finally, the Paralympic Movement is, and always will be, more than just sport. The IPC's role in transforming the world through sport has never been more needed or urgently required for the world's largest marginalised community.