Gareth Davies: The London Games, given the nature of the British media, will be scrutinized as never before
In the first of his blogs leading upto London 2012, the Daily Telegraph's Gareth Davies outlines his hopes for media coverage of the Games.
11 Apr 2012
Imagen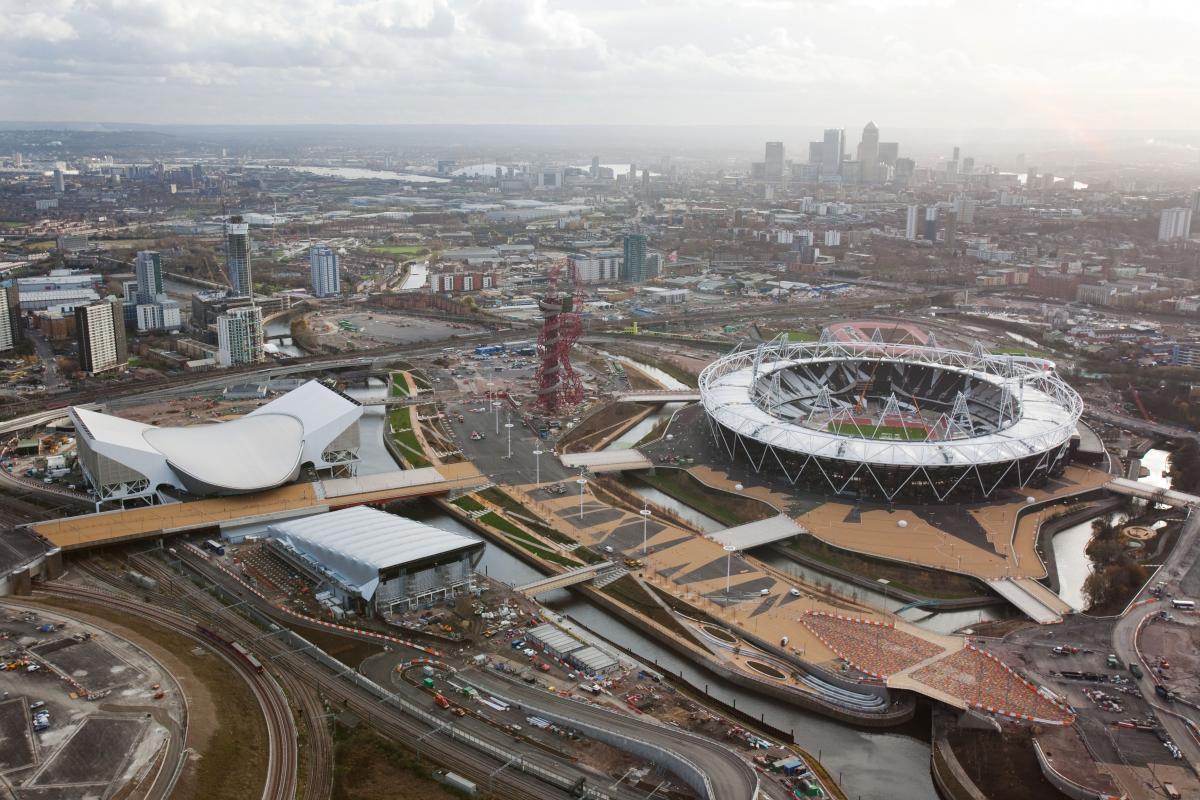 ⒸGetty Images
Having been asked to pen a series of columns for the IPC leading into the Games this summer, I'm coming clean from the off: as a veteran writer on the Paralympic Movement, my greatest wish is that 'feel' wins over 'scrutiny' in London.
The London Games, given the nature of the British media, will be scrutinized as never before. Classification and its mores will be broken down by news correspondents and Leader Writers. Any scandal, or pitfall will be picked apart. But let's hope it is not at the expense of a thousand inspirational stories of extraordinary achievement.
The success of the British Paralympic team has made the public, in general, more aware of disability issues. But the mainstream media coverage only began in earnest, from all quarters, arguably from a year out. 'Normalization' is so important in refuting any stereotype, and British society will be changed by the Games itself, given the depth and breadth of coverage we will witness.
Behind the scenes, major planning for coverage ploughs ahead. Twenty household names will adorn British placards after these Games. At present, Baroness Tanni Grey-Thompson stands alone as having national celebrity. At least half a dozen will be raised to that level after 9 September.
Who, why and how those people will be stamped on British consciousness will be fascinating. We will witness the first 'commercial' Games, the first Games to be broadcast by another host broadcaster, in this case Channel 4. There are risks. But those risks could bring rich rewards.
I've often wondered why the Paralympic Games and its protagonists entrance me in the same way that boxers and cage fighters have done for almost two decades as a journalist. The short answer is that we are witnessing the human spirit at work.
Fighters pit mind and body against forces, frailties and insecurities which they seek to overcome, locked away deep inside them.
I'd argue there are similarities with the 4,000 or so athletes from around the world who show themselves at the forefront of their own physicality every four years when the world tunes into the Paralympics.
It is arguably more visible, at times raw even, but therefore enriches on several levels. The Paralympics remain an inspirational sporting event, the triumph of the human spirit recorded over and over again as athletes overcome frailties which we all possess.
During and after a Paralympic Games, perception of the millions watching worldwide changes. I've argued that every time a Paralympic Games takes place, the barometer of humanity inches forward, by dint of its own 'fighters' - the athletes themselves.
It is sport first, yet there is another message: it is about what we are "able" to do, not "disabled" from doing.
How that message gets across will be key. For example, 'sympathy', 'courage', 'bravery', even the word 'disabled' are treated as anathema within the Paralympic Movement and by competitors themselves.
Many athletes repeat a mantra when you interview them. "I'd never had done this if X hadn't happened to me. The Paralympics have changed my destiny."
Another mantra we will all hear in the next 150 days will come from Sir Philip Craven, President of the IPC. "Just come to these Games, and get ready to be amazed."
I was lucky. I felt that from the very first event I witnessed - the beauty of Hou Bin, the Chinese high jumper, in Atlanta in 1996. He bounced up to the high jump with his one leg yet with a grace and brilliance akin to any Olympic athlete.
So many images have stayed with me. They are 'senses' of greatness, and overall, 'the 'feel' of the Games. One-legged volleyball players pass you up travelling up the steps of the main Games stadium, you find 20 new heroes a day, and I have to admit that sometimes, I never even got to know their names.
With most sports, when you cover it regularly, you are on the inside. But I still get a great a thrill out of seeing a non-sighted footballer dribbling the ball and then hitting the corner of the net. Perhaps even more so than, say, Wayne Rooney in full flight. Paralympians make you marvel.
I had as much thrill in talking live on BBC Radio 5 Live to Stephen Miller, a club throwing three-time Para gold medallist who has cerebral palsy, as I have done enthusing on the latest major title fight in the UFC or in boxing on live radio.
Talking with Miller live on Simon May's Radio 5 Live afternoon show in Athens felt like ground-breaking live radio. We all slowed down to communicate with Stephen, just as we did with GB Boccia player Peter Pearse, who indeed, proved more articulate and eloquent than most of us put together. But it was just a matter of slowing down to listen. Not everyone will 'get' it. But that day, listeners on the radio station were made to think again.
'Feel', again. So important. And feel is often absent in large swathes of the media. It is often about lowest common denominator. Those who do so with the Paralympic Games, will most likely lose the essence of The Para Games.
There are exceptions. There was one headline, in The Sun newspaper, from Sydney in 2000. Noel Thatcher, a British partially-sighted middle-distance athlete – and a very fine one with a particularly dry sense of humour – won the gold medal in the 10,000m, in spite of having a hairline fracture in one of his legs.
The headline in The Sun newspaper? 'Blind Man with Broken Leg wins Gold Medal for Britain'. Page 5. News. But it worked. We all laughed together. No one more loudly than Thatcher. Hopefully, in 2012, that story would have been in sport, not news.
But 'feel' will be key to the best writing and analysis of the Games, from Oscar Pistorius, born without the fibulae bones in his legs which were amputated just below the knee when he was 11 months old, to the newest star who emerges from the 11 days of competition.
Let's hope the media can celebrate the amazing people, not pick apart the complexities, of which there are very many. Pistorius has become a Paralympic standard bearer, pushing the boundaries in his desire to compete against the fastest men on the planet.
Blade Runner, as he has come to be known because of his J-shaped carbon-fibre blades and prosthetic running limbs is likely to compete at both Games.
Like so many others we will witness, his is a gift we can all take joy from.
The Paralympics are special, unique and have their own feel. I hope my colleagues from the UK, and around the world see that message as the one which matters.
Gareth A Davies is Paralympics Correspondent for The Telegraph, London. The 2012 Games are the fifth Summer Paralympic Games he has covered for the media organization.
Related Images