Marcus Hartmann: Top 10 photos from the London 2012 Paralympics
The IPC's official photographer gives us the stories behind his top 10 photos from the London 2012 Paralympic Games.
06 Sep 2013
Imagen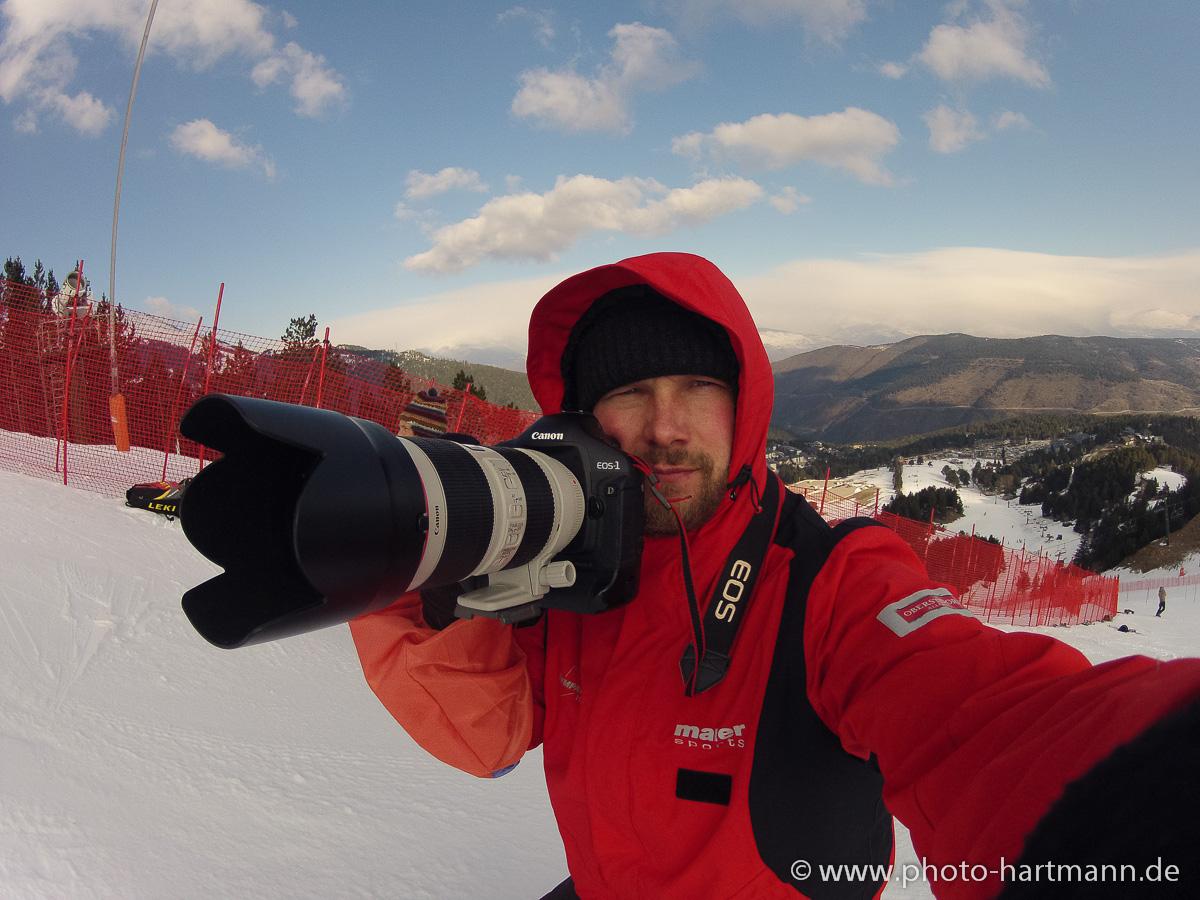 ⒸMarcus Hartmann
By Marcus Hartmann
Since I was born in 1975 in Augsburg I have always been on the move.
In addition to my role as Business Development Manager at Fujitsu, I work as a freelance photographer and lighting designer.
In 2004, during a portrait shoot I met Christine Wolf, an amputee athlete who won gold at the Paralympics in Athens in the long jump. Since then, I regularly photograph para-sports from athletics and alpine skiing.
Since 2011 I have worked as an official International Paralympic Committee (IPC) photographer. The London 2012 Paralympic Games was the biggest event of my career.
Here are my ten favourite photographs:
1. A whole new world
My first day of competition was at archery. Those who have experienced Matt Stutzman, see the world through different eyes.
2. Boyhood memories
As a young boy I did judo in school. After so many years coming back into contact with this sport was a great experience. I quickly got used to the kind of fight that visually impaired fighters have, and was able to photograph this great shot of Dmytro Solovey of Ukraine and Eduardo Avila Sanchez of Mexico in the men's 73kg judo semi-finals on day 2 of the London 2012 Paralympic Games.
3. Letting rip
Markus Rehm after his world record of 7.35m in the long jump. The otherwise very calm athlete releases all of his tension in this moment, as he looks over at his coach Steffi Nerius. It was pure luck to photograph this fraction of a second. It was the only time I've seen Markus as uninhibited as this.
4. An incredible sight
To do the long jump without being able to see anything would be totally impossible for me. Lex Gillette shows with a fascinating aesthetic that it is possible. His technique and elegance really impressed me.
5. Brazilian hat trick
Gold, silver and bronze for Brazil. I almost thought I wasn't seeing right in the women's 100m T11 race. It was a special moment, especially because the three ladies and their guides animated the entire stadium to dance.
6. "Peacock, Peacock, Peacock"
The race! The men's 100m T44. Unfortunately I did not make it in time to get to the finish line. But I had a very special experience close to the start. When the runners were introduced, you could hear the whole stadium chanting "Peacock". The audience was repeatedly asked by the announcer to be quiet. It was then so quiet I could hear my breath. Then a little girl shouted "Jonnie" shortly before Alan Fonteles Oliveira's false start and a lot of people started laughing around me. The second start was like an explosion. The people shouted, the athletes ran. I was trembling with tension, which made it incredibly hard to take a photo.
7. Hush
The Brazilian Lucas Prado asks the audience to be quiet before starting. He can't see anyone, but knows that his gesture will be seen by everyone there.
8. Five on one
Football for the visually impaired, is fantastic sight! Great playing technique, great ball control and funny challenges. Sometimes you see five against one as here in the match between France and Brazil. Yes five! The scene ended in a foul that led to the penalty that made the Brazilians the champions.
9. Oscar's race
The men's 200m T44 was a huge surprise when Alan Fonteles Oliveira defeated the absolute favourite Oscar Pistorius in the final metres. In the last race of the Paralympic Games in the Olympic Stadium there would once again be another race between the two double-amputees.
All the photographers had gathered at the finish line. My instinct told me that there would be no head-to-head in the 400m final. So I took the risk and put myself in position at 150m.
Should there be a sensation at the finish, I would not be there. For this reason I was very tense in the minutes before the start. Was it right to be there? Usually I can dampen my tension by talking with colleagues. Here, on the other side of the stadium I was completely alone. Although 80,000 people were in the stands, I was alone.
It was an incredible feeling and I was happy when I got my picture. At 150m, both athletes were level. At the finish line Oscar Pistorius was far ahead in the lead.
10. Closing Ceremony
At the final fireworks of the Closing Ceremony Germany's Heinrich Popov, who won the 100m T42 seems to be very relaxed. He's a very likeable guy with a lot of fighting spirit. His prosthetic technician Thomas Kipping is a good friend of mine. The three of us got to know each at the 2006 World Cup in Assen. In London we often sat in Tom's makeshift workshop in a garage. It was great to sometimes put some distance between myself and the melee of the stadium. Thank you guys!
Related Images