"Yes I Can!" Channel 4 create "best Paralympic TV commercial ever!"
IPC President Sir Philip Craven gives his glowing reaction to the British broadcaster's new Rio 2016 Paralympic Games TV commercial.
15 Jul 2016
Imagen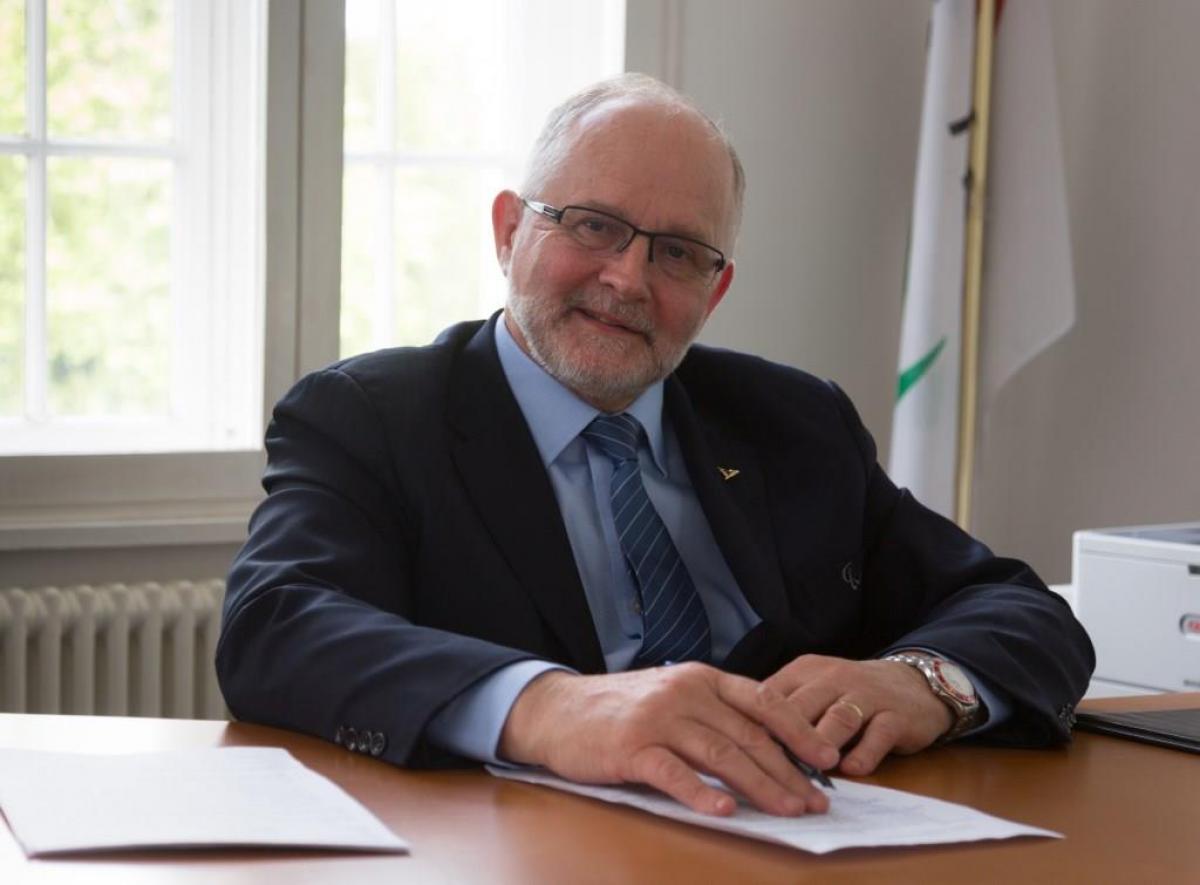 ⒸIPC
Three powerful and emotive words I am sure you will find singing and humming along to yourself over the coming days and weeks once you have seen Channel 4's absolutely outstanding and addictive TV advert to promote its coverage of September's Paralympic Games.
After producing the multi-award winning "Meet the Superhumans" campaign for the London 2012 Paralympics, it's fair to say the British broadcaster faced quite a daunting challenge this year with Rio 2016 fast approaching.
In my view the ground breaking campaign from four years ago did more to change perceptions of Paralympic sport in 90 seconds than probably the last 10 years of activity put together. Set to the soundtrack of Public Enemy, its mixture of arresting and close-up imagery of Para athletes in training and competition positioned Paralympic sport as high performance and extremely cool.
Quite simply, until I saw this new advert, I thought it was the best TV commercial ever produced!
Earlier this year, with Rio 2016 on the horizon, the IPC asked Channel 4 one simple question: "Can you produce a campaign for the Rio 2016 Paralympics that is even better than the one you created for London 2012?"
With a twinkle in their eye, "Yes we can," was their emphatic answer.
And I am delighted to say they have stuck to their word.
Watch the full three-minute version.
Watch signed and subtitled version with a difference.
Audio described version featuring Adam Hills.
Channel 4 has a reputation for pushing the boundaries like no other broadcaster and their campaign for Rio 2016 takes things to a whole new level.
When I was lucky enough to get a preview of the clip two weeks ago, I was left utterly speechless with intense goose bumps. It was as if Channel 4's marketing geniuses had spent one week inside my head, got all my thoughts, and decided to make them into a TV commercial.
For anyone who knows me, they will tell you that I strongly dislike and very rarely use the word "disability"; I think it's a word that comes with a lot of negativity and focuses peoples' attention on things people cannot do. Instead, in my view, people should think positively, they should concentrate their attention on their own amazing ability instead. People with an impairment, no matter whether they are a Paralympian or not, can do some pretty great things and I think Channel 4's latest creation captures the essence of this perfectly. It celebrates ability and I am confident it will shift perceptions on a global scale.
The three-minute long masterpiece, which will air on British TV on Friday evening for the first time (15 July), underlines that everyone has amazing abilities, regardless of whether they have an impairment or not. What I love about it most is that each time I view it, I notice something new. It's terrific and I would like to congratulate everyone at Channel 4 for their continued dedication and commitment to promoting the Paralympic Movement.
I often say Para athletes, through their sporting performances, redefine the boundaries of possibility. In my view Channel 4, through their amazing coverage and campaigns, redefine the boundaries of possibility in terms of how broadcasters cover the Paralympics.
The record breaking coverage they produced for London 2012 has benefitted the whole Paralympic Movement over the last four years; it is one of the reasons why we have more broadcasters than ever before set to show the Rio 2016 Paralympics.
Encouraged by what Channel 4 produced four years ago, and the results they delivered, over 100 broadcasters will show September's Games. Many existing broadcasters, who covered London 2012, will show more hours, and many new channels, such as NBC in the USA, will show the summer Games live for the first time.
Regardless of whether they are first timers or not, every single broadcaster repeatedly asks one common question: "What is Channel 4 doing for the Games?"
Channel 4 is the international benchmark for Paralympic broadcasting and in my view they have created an advert for Rio 2016 that will redefine once again how people see Paralympic sport, but most importantly people with an impairment.
"Yes I can!" the three words that I hope will define your summer and your attitude forever more.
Sir Philip Craven MBE
IPC President
Related Images