Imagen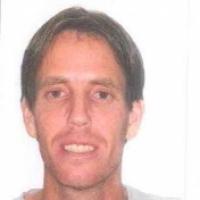 Biography
Further personal information
Sport specific information
When and where did you begin this sport?
He started running at age 10.
Why this sport?
He got into running after watching his older brother compete in a race.
Coach from which country?
Israel
Training Regime
He runs about 120 kilometres per week. He also swims and cycles once a week.
General interest
Impairment
During the Second Lebanon War in 2006, his right leg was severely injured when an explosive detonated near his armoured tank as soldiers were on their way home for leave. Doctors tried to save his leg for a year, but he eventually decided to amputate it so that he could return to running. (tiberias-marathon.co.il, 16 Nov 2009; Halochem, 2011; route66marathon.com, Sep 2012)
Other information
NATIONAL FIRST
Immediately after the explosion that injured his leg, as he was being treated he said that he would one day run a marathon again. "I wanted it so much, to run again. Lying there on the stretcher spurred me on and the thought of being able to run again made me strong. I felt that I could do it and did whatever I could - going to the gym, cycling, whatever I could to achieve it." Two years after his amputation, he became the first Israeli with an amputation to finish a marathon when he finished the 2010 Tiberias Marathon. (tikvot.org.il, 16 Apr 2013; Halochem, 2011; jewishnews.co.uk, 31 May 2013)

PROSTHESIS PROBLEMS
His original prosthesis was the first-ever made in Israel, but it was designed for walking, not running. "It wasn't a good one, but it was better than nothing." His second prosthesis, a £20,000 leg he was fitted for in London in 2013, rubs against his limb the longer he runs. At the end of a race, the stump of his right leg looks like "raw meat". Additionally, with Hermon's prosthetic specialist in London, he cannot have it adjusted weekly, as is normal for other athletes. His is only adjusted a few times a year. (jpost.com, 29 Nov 2013; jewishnews.co.uk, 31 May 2013)