Imagen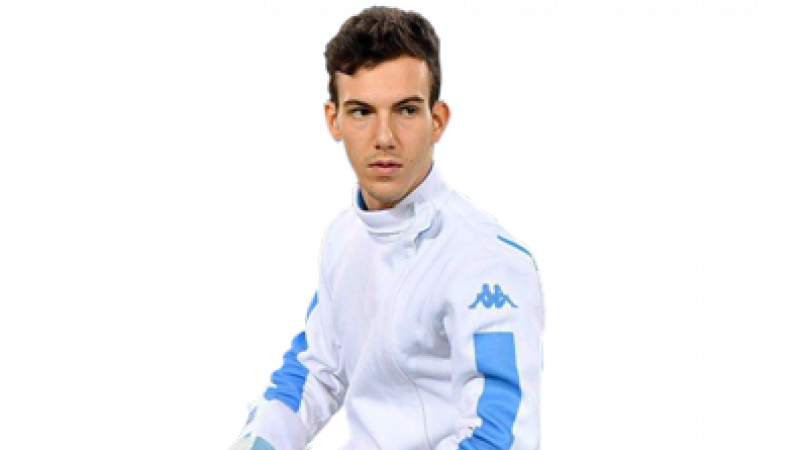 Emanuele Lambertini
Wheelchair Fencing
2016 was a breakthrough year for Italy's Lambertini. The 17-year-old foil specialist from Cento in the Emilia Romagna region confirmed his arrival on the senior circuit with a series of strong performances.
Lambertini was born with a rare vascular malformation in his right leg. Over the years the condition degenerated to the point where he had to have the limb amputated when he was eight years old.
After a long period with no sport in his life, Lambertini first tried wheelchair fencing in December 2009. Thanks to the passion of coach Magda Melandri at the Zinella Fencing Gym in Bologna, he soon fell in love with the sport. He was quickly identified as a hot prospect by the Italian Paralympic Committee and is now starting to fulfil his potential.
At the 2016 European Championships in Casale Monferrato in his native Italy in May, Lambertini finished in 6th place in the men's foil category A event, where he was beaten only by the eventual winner, Russia's Roman Fedyaev. It was the same story in the equivalent epee contest too, as he finished seventh after defeat by Russia's Maxim Shaburov, who went on to take gold.
These strong results earned Lambertini a place in the Italian wheelchair fencing squad for Rio 2016. Despite being the youngest male fencer to compete, Lambertini looked very much at home on the biggest stage in Paralympic sport, finishing in eighth place in the men's foil category A competition and more than holding his own as part of the Italian team that finished fifth in both the foil and epee team events.
Following Rio 2016, Lambertini returned to youth competition at the U17 and U23 World Championships in Stadskanaal, Netherlands, in October and was the star of the tournament, taking gold in both the U17 epee and foil events as well as silver in the U23 foil contest and U23 epee bronze.
Perhaps the biggest achievement of Lambertini's career to date came in the final tournament of 2016, the World Cup event in Pisa, Italy in November. Backed by the home support, Lambertini earned a bronze medal in the men's foil category A event to achieve his first senior podium appearance.