Imagen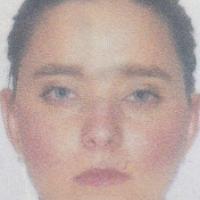 Biography
Impairment information
Type of Impairment
Spinal Cord Injuries
Origin of Impairment
Acquired
Further personal information
Higher education
Finance, International Business - University of Southern Queensland: Toowoomba, QLD, AUS
Sport specific information
When and where did you begin this sport?
She began training in Para athletics after her accident in 2011, and took up Para triathlon in 2015.
Why this sport?
She was inspired by a friend to try triathlon. "It came from a friend that was quadriplegic, and was training for a half Ironman. I was just absolutely blown out of the water. I'd never done a triathlon but I knew that the distances were quite lengthy and the dedication [required] was pretty significant. I thought, 'I should be able to do something like that', so there we go. It was in my first race where I fell in love with the sport. I remember being on my bike and thinking, 'So, this is what a triathlon is. I am actually doing a triathlon'. As soon as I crossed the line I was hooked."
General interest
Hero / Idol
Australian rugby sevens player Emilee Cherry. (paralympic.org.au, 2016)
Injuries
In 2017 she underwent surgery on both wrists to correct carpal tunnel syndrome. (paralympic.org, 24 Oct 2018)

In 2016 she came into contact with an oil heater in Canberra, ACT, Australia, and sustained third-degree burns on her shin. She needed surgery and had to withdraw from the 2016 Paralympic Games in Rio de Janeiro, where she had been due to compete in wheelchair racing. (abc.net.au, 07 Apr 2018; The Emily Tapp Fund Facebook page, 28 Aug 2016)
Awards and honours
She received the 2018 and 2019 Female Para Triathlon Performance of the Year awards from Triathlon Australia. (triathlon.org.au, 01 Aug 2020; Triathlon Australia Facebook page, 07 Apr 2019)

She was named 2018 Para Athlete of the Year at the Canberra Sports Awards in Australia. (Twitter profile, 01 Dec 2018)
Other sports
She was selected to compete in wheelchair racing at the 2016 Paralympic Games in Rio de Janeiro, but then withdrew after suffering third-degree burns on her shin three weeks before her scheduled departure for Rio de Janeiro. (paralympic.org, 24 Oct 2018; gc2018.com, 07 Apr 2018; abc.net.au, 07 Apr 2018; northqueenslandregister.com.au, 05 Sep 2016)
Ambitions
To win gold at the 2020 Paralympic Games in Tokyo. (witsup.com, 14 Nov 2018; paralympic.org, 24 Oct 2018)
Impairment
She has paraplegia as the result of a horse riding accident in 2011. (paralympic.org.au, 2016)
Other information
RIO DISAPPOINTMENT FUELS TOKYO FIRE
She turned her focus to athletics in late 2015 due to her triathlon classification not featuring at the 2016 Paralympic Games in Rio de Janeiro, but she missed the 2016 Games following a burn injury. She says the disappointment was initially difficult to take but that it ultimately fuelled her determination ahead of the 2020 Games in Tokyo. "I started triathlon in 2015 and at the end of 2015, I'd made the switch [to athletics] because I knew my [triathlon] class wasn't going to Rio. I spent the majority of 2016 training for athletics with my coach and I also dabbled and did a few triathlons as well, just to keep my ranking. The Paralympics are the peak of our sport and it was obviously very disappointing to not be able to represent Australia [in Rio] and show the hard work I'd put in to get to that point on such a large stage. However, sometimes setbacks make you hungrier and I feel like I'm in a great place [speaking in 2018] leading into Tokyo." (paralympic.org, 24 Oct 2018; gc2018.com, 07 Apr 2018; abc.net.au, 07 Apr 2018; northqueenslandregister.com.au, 05 Sep 2016)

HANDLER
She began working with handler Fabrizio Andreoni in 2017. "Normally, your handler is a member of the staff already on the team because accreditations are extremely hard to get hold of at major events. It might be our massage therapist or our bike mechanic. I am very lucky. Fabrizio and I have got a good system and art form down. You have to have a lot of confidence because they are helping you within your race. Exiting the water in the swim there are specific event handlers, so your personal handler isn't allowed to help you exit from the water. They'll lift you from the water, usually with a little sling they put under your legs, and you just sit on that and they can take you to your normal day chair where you can either take your wetsuit off in what's called pre-transition, or you can run straight into transition and your handler can take it off there. He's very strong. He'll lift me out of my bike and then lift me up and put me into my track chair. There's a strap over your back so he'll do that up and then you're on your merry way." (abc.net.au, 20 Jul 2021; witsup.com, 14 Nov 2018)

FURTHER EDUCATION
She has studied for a bachelor's degree in exercise science and human nutrition at the University of Canberra in Australia. (LinkedIn profile, 01 Jan 2017; witsup.com, 14 Nov 2018)