Imagen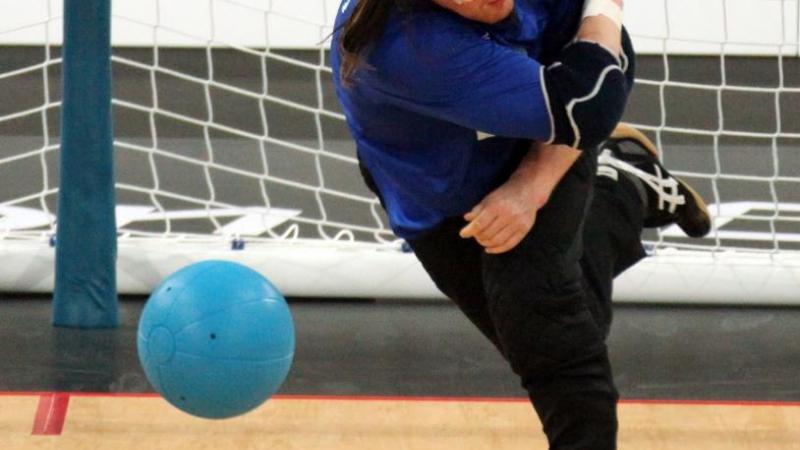 Erkki Ilmari Miinala
Goalball
Finland had a disappointing performance at the Rio 2016 Paralympic Games. They hoped to defend their goalball title from London 2012 but finished last of Group B and were unable to qualify for the quarter-finals.
Led by their top player Erkki Miinala, they will seek to bounce back ahead of the 2017 IBSA Goalball European Championships Group A to be held in Lahti, Finland.
Miinala was part of the team that won gold at the London 2012 Paralympic Games and took silver at the 2014 World Championships, where he led the Finnish team in scoring with 24 points.
At the 2015 European Championships, Finland came close but lost to Turkey 9-8 in the finals.
Miinala hails from Espoo, Finland, and is better known as "Eki." He first played goalball at the age of 10, but did not start playing competitively until 2005, when at 19 he went with a friend to play at a club in the Finnish national league.
He made his international debut three years later, playing for Finland at the International Onnela Goalball Tournament in Tuusula, where he scored three goals in the event.
Since then, he has helped the Finnish team win gold at the 2011 IBSA European Championships A in Denmark and the 2011 IBSA World Games in Turkey. The event in Turkey qualified the Finnish team for the London 2012 Paralympic Games.
Eki and teammate Petri Posio were celebrated among other athletes on postal stamps by Finland's postal service ahead of London 2012, and Eki proved a big factor in helping his team claim London 2012 gold.
He is also one of the organisers of the Super European Goalball League (SEGL), a goalball league that recently kicked off in Northern Europe. Hosted by teams Napaja (Finland), FIFH Malmo (Sweden), Saltinis (Lithuania), the SEGL brings together top players in European club teams and national teams.
Eki also works as a communications professional being a transcriber, and he plays drums in a rock band called Free Heart.
Photo Gallery
Imagen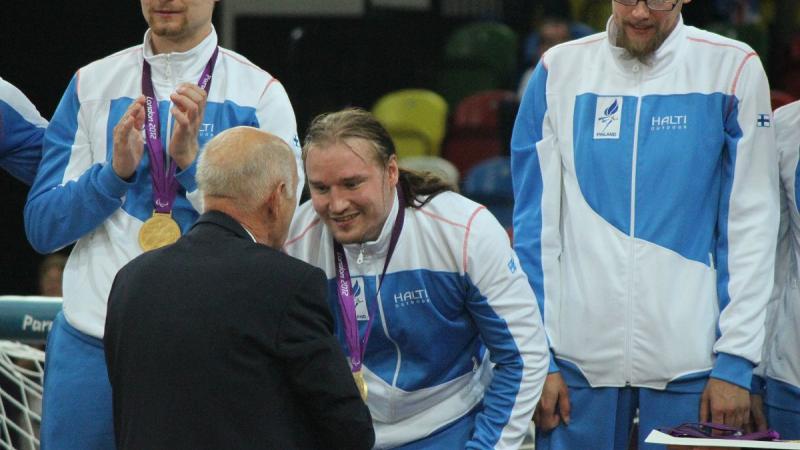 Imagen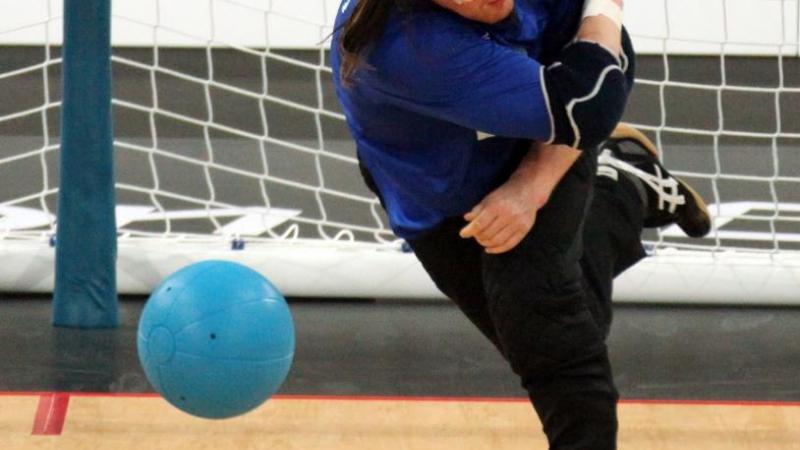 Imagen