100 things to know about the Paralympic Winter Games (51-75)
Countdown to Beijing 2022 with 100 days to go, from the origins of the Winter Paralympics to the most successful winter Para sports country!
21 Nov 2021
Imagen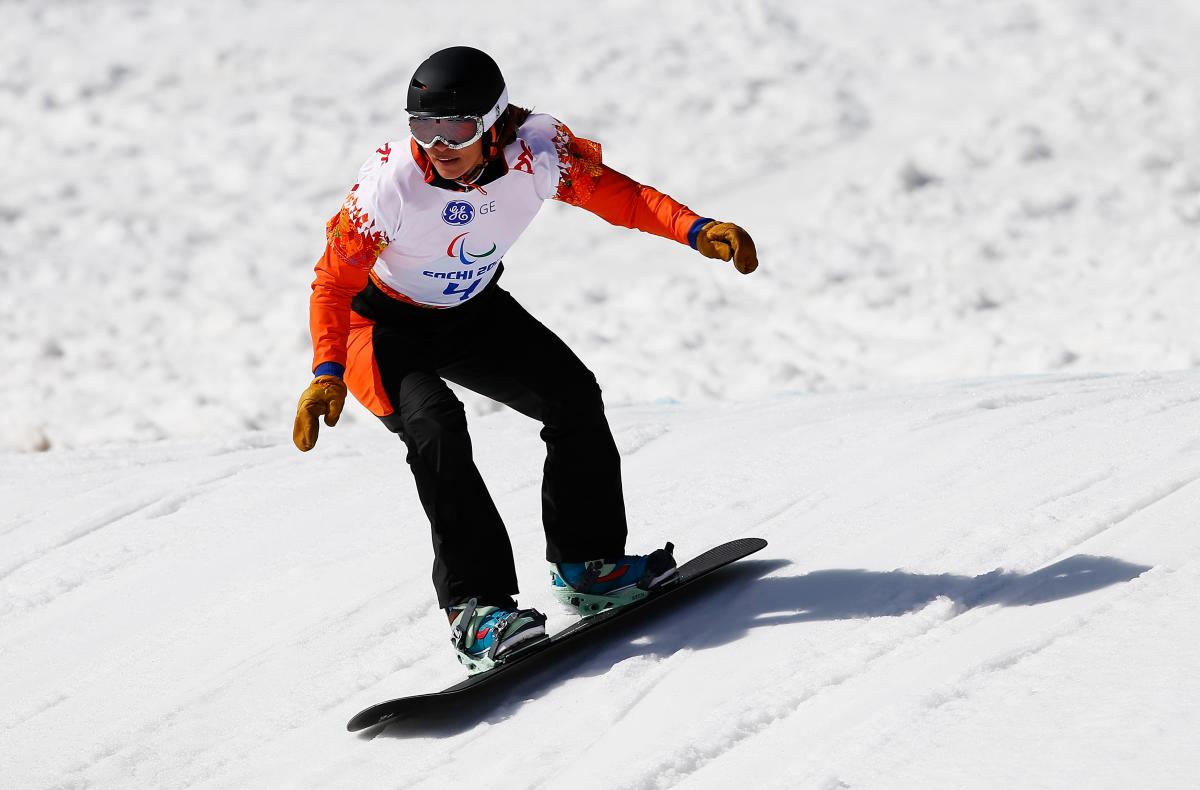 ⒸGetty Images
By Lucy Dominy | For the IPC
51. Para ice hockey was formerly known as ice sledge hockey until it was rebranded in 2016.
Ⓒ parahockey.cz

52. Biathletes and cross-country skiers compete in individual events over short, middle and long distances.
Ⓒ Adrian Stykowski/World Para Snow Sports 

53. USA's Steve Cash, who recently announced his retirement, is the most decorated Para ice hockey player. Cash has played in all five of his country's medal-winning campaigns amounting to four golds and one bronze.
Ⓒ Getty Images

54. In Para alpine skiing and Para Nordic skiing, athletes with vision impairments make use of a guide to navigate the courses. They have headsets to speak to each other, or they can use speakers strapped to the guide's back.
Ⓒ Adrian Stykowski/World Para Snow Sports 

55. Para snowboard banked slalom was added to the programme at PyeongChang 2018.
Ⓒ OIS Photos

56. The Beijing 2022 motto is 'Together for a Shared Future'.

57. Wheelchair curlers compete for one title at the Paralympic Winter Games. Teams are mixed and there must one female athlete on the ice at all times.
Ⓒ OIS Photos

58. In Para ice hockey, players use short sticks which have a spike-end for pushing and a blade-end for shooting.
Ⓒ Karl Nilsson/Parasport Sverige
 
59. The first documented Championships for alpine skiers with an impairment were held in Badgastein, Austria, in 1948 with 17 athletes taking part.

60. The PyeongChang 2018 Paralympic Winter Games saw record numbers of spectators - 343,000, accredited media (629) and international viewers outside of the host nation (1.87bn).
Ⓒ Getty Images
 
61. Liechtenstein, a tiny country located between Switzerland and Austria, holds one bronze medal from the Winter Paralympics. It was won by alpine skier Josef Gmeiner at Lillehammer 1994.

62. Para snowboards compete in three categories based on their functional ability – SB-LL1 and SB-LL2 for lower-limb impaired riders and SB-UL for upper-limb impaired athletes.
Ⓒ Getty Images

63. With three Paralympic golds, Canadian Sonja Gaudet is the world's most decorated wheelchair curler.
Ⓒ Getty Images

64. Biathlon was added to the Paralympic winter programme at Innsbruck 1988.

65. Beijing 2022 will see 78 sets of medals awarded – 39 for men, 35 for women and four mixed events.

66. With 16 titles apiece, Germany's Gerd Schoenfelder and Reinhild Moeller lead the overall men's and women's medals tables, respectively, in Para alpine skiing.
Ⓒ Getty Images

67. The number of competitors at the Paralympic Winter Games has risen with each edition, from 198 at Örnsköldsvik 1976 to 567 at PyeongChang 2018.
Torino 2006 Opening Ceremony Ⓒ Getty Images

68. Great Britain were one of the pioneers of Para ice hockey, establishing a team even before big ice hockey nations like Canada in 1982 and the USA in 1990.
Ⓒ Moto Yoshimura 

69. In total there will be six Paralympic sport venues at Beijing 2022, spread across the competition zones of Beijing, Yanqing and Zhangijakou.
Yanqing Ⓒ Beijing 2022
 
70. Wheelchair curlers do not 'slide out of the hack'. Instead, athletes push the stone from a stationary position near the 'hog line', or the line by which the stone must be clearly and fully released by the thrower.
Ⓒ OIS Photos
 
71. Mike Schultz is currently the most decorated male Paralympic snowboarder after taking double gold at PyeongChang 2018 and one gold at Sochi 2014.
Ⓒ Getty Images

72. Two Swedish national teams played an exhibition match for Para ice hockey at the first Paralympic Winter Games at Örnsköldsvik 1976.

73. In Para alpine skiing, athletes use sit-skis, outriggers (poles with a foot) and/or double skis.
Ⓒ Luc Percival for World Para Snow Sports

74. At Beijing 2022, female snowboarders will compete in SB-LL2 banked slalom and snowboard-cross.
Ⓒ Getty Images

75. Slovakia's blind alpine skier Henrieta Farkasova is the most decorated female active winter athlete with nine golds, two silvers and one bronze, placing sixth in history. In Beijing, she could overtake Germany's former Nordic skier Verena Bentele, who is third with 12-2-2.
Ⓒ Simon Bruty for OIS/IOC

CLICK HERE TO DISCOVER THE NEXT 25 THINGS TO KNOW ABOUT THE PARALYMPIC GAMES (76-100)
CLICK HERE TO DISCOVER THE NEXT 25 THINGS TO KNOW ABOUT THE PARALYMPIC GAMES (1-25)
CLICK HERE TO DISCOVER THE NEXT 25 THINGS TO KNOW ABOUT THE PARALYMPIC GAMES (26-50)