100 things to know about the Paralympic Winter Games (76-100)
Countdown to Beijing 2022 with 100 days to go, from the origins of the Winter Paralympics to the most successful winter Para sports country!
21 Nov 2021
Imagen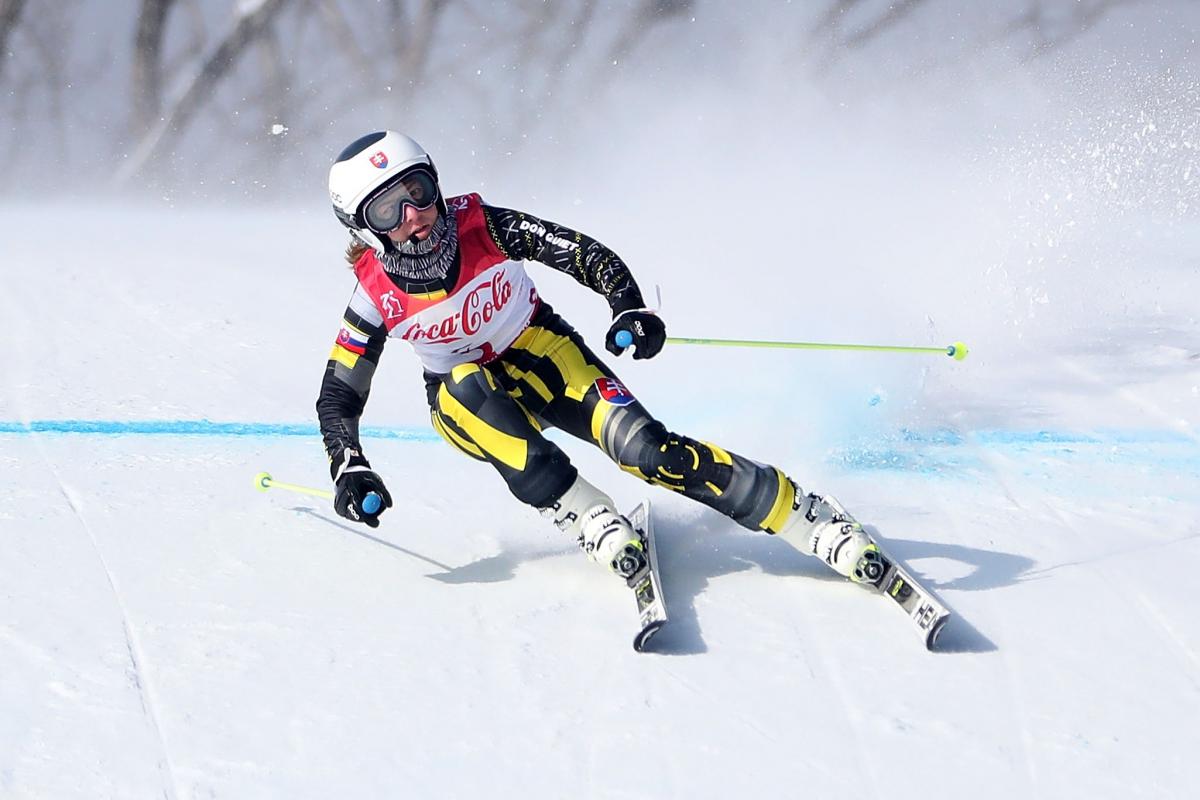 ⒸGetty Images
By Lucy Dominy | For the IPC
76. German Verena Bentele and Ukraine's Vitaliy Lukyanenko are the most decorated men's and women's biathletes with six and five golds, respectively.
Verena Bentele and guide Thomas Friedrich Ⓒ Getty Images
 
77. Heading into their home Paralympics at Beijing 2022, China only have one Paralympic gold medal from their wheelchair curling win in 2018. This places them 30th on the overall medals table.
Ⓒ Tom Rowland/World Curling

78. Three countries made their Winter Paralympic debut at the latest Games in PyeongChang: Georgia (2 athletes), North Korea (2 athletes) and Tajikistan (1 athlete).
Ⓒ Getty Images

79. In Para Nordic skiing, seated athletes use sit-skis consisting of a seat on a frame mounted with bindings onto two cross-country skis. Paralympic-quality sit-skis are made of ultra-lightweight materials, and are custom made and fitted to each athlete.
Ⓒ Vuokatti

80. Bandabi was the PyeongChang 2018 Mascot. The bear is symbolic of strong will and courage. The Asiatic Black Bear is also the symbol animal of Gangwon Province. In the name "Bandabi," "banda" comes from "bandal" meaning "half-moon", indicating the white crescent on the chest of the Asiatic Black Bear, and "bi" has the meaning of celebrating the Games.

81. Wheelchair curling was introduced as a Paralympic sport at Torino 2006, with eight teams competing. Ten will participate in Beijing.
Ⓒ IPC

82. Norway and Canada have one Para ice hockey gold each, but the Nordic nation has three silvers, one more than their North American rivals.
Ⓒ Getty Images

83. The Paralympic emblem artfully transforms 飞, the Chinese character for ´fly.' It vividly evokes the image of an athlete in a wheelchair rushing towards the finish line and victory. 

The robust strokes in the upper part and the soft curves below symbolise Para athletes striving for excellence. The emblem also embodies the Paralympic vision of enabling Para athletes to achieve sporting excellence and inspire and excite the world.

84. In Para alpine skiing, the distance between guide and athlete in slalom must be less three gates and less than two gates for giant slalom, super-G and downhill.
Ⓒ Luc Percival
 
85. Wheelchair curling is the biggest team sport at the Winter Paralympic Games, featuring 12 countries.
Ⓒ Beijing 2022

86. The Winter Paralympic Games in 2026 will take place in Milan-Cortina, Italy.

87. Five countries have won a gold medal in Para snowboard at the Winter Paralympic Games – Australia, Finland, Japan, the Netherlands and the USA.
Ⓒ Getty Images
 
88. Oksana Masters became only the second Paralympian to win he prestigious Individual Sportswoman of the Year award from the Women's Sports Foundation. The American Nordic skier was recognised in 2018 after a glittering performance at PyeongChang 2018, where she took two golds, two silvers and one bronze.

89. PyeongChang 2018 holds the record for tickets sold at a Winter Paralympics with 343,000, smashing the previous record of 316,200 sales set at the Sochi 2014.
Ⓒ IPC

90.    The 2022 World Para Snow Sports Championships in Lillehammer will be the largest Para sport event in Norway since the Paralympic Winter Games in 1994. They will take place from 8 to 23 January 2022.

91. Para ice hockey made its debut at Lillehammer 1994.

92. In Para alpine skiing, athletes are divided into three categories depending on their functional ability: sitting, standing and vision impaired.
Ⓒ Benedikt Lex
 
93. The first Latin American country to debut at a Winter Paralympics was Chile through Para alpine skiers Patricio Morande and Tomas del Villar at Salt Lake City 2002. 

94. Wheelchair curling is open to male and female athletes who have a physical impairment in the lower half of their body, including spinal-cord injuries, cerebral palsy, multiple sclerosis and double-leg amputation.
Ⓒ Getty Images

95. China will get to their home Winter Paralympics as the reigning wheelchair curling world champions after finishing top of the standings at last month's competition also held in Beijing.
Ⓒ World Curling
 
96. All completely blind alpine skiers who are classified as 'B1' must wear approved blacked-out goggles during the competition.
Ⓒ Getty Images

97. The Paralympic Winter Games are a direct descendant of the summer Paralympics, pioneered by Sir Ludwig Guttmann in the 1940s, 50s and 60s.
Ⓒ WheelPower
 
98. Sochi 2014 broke new ground in terms of the wider impact of hosting a Winter Paralympics. An online, interactive 'accessibility map' was made of host country Russia to show the sports venues that people with disabilities could access.

99. Of all the competing delegations at PyeongChang 2018, 26 won a medal to beat the record set at Lillehammer 1994.
Ⓒ Getty Images
 
100. China, Croatia, Kazakhstan and hosts South Korea – all won their first Winter Games gold medals in PyeongChang.
Ⓒ Getty Images
CLICK HERE TO DISCOVER THE NEXT 25 THINGS TO KNOW ABOUT THE PARALYMPIC GAMES (1-25)
CLICK HERE TO DISCOVER THE NEXT 25 THINGS TO KNOW ABOUT THE PARALYMPIC GAMES (26-50)
CLICK HERE TO DISCOVER THE NEXT 25 THINGS TO KNOW ABOUT THE PARALYMPIC GAMES (51-75)