14: IPC HQ opens in Bonn, Germany
On 3 September 1999, the IPC Headquarters at 212-214 Adenaueralle officially opened in Bonn, the former capital city of West Germany.
09 Sep 2014
Imagen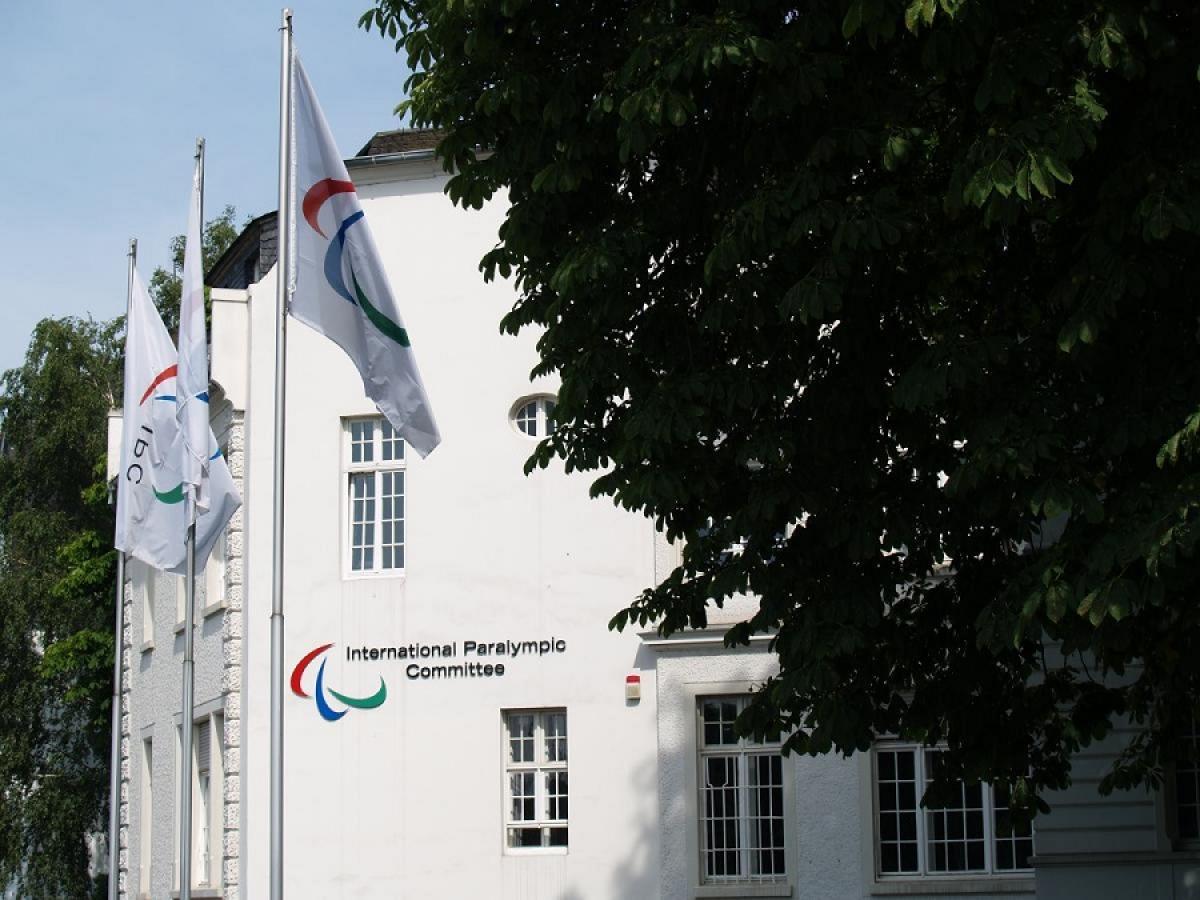 ⒸIPC
By IPC
On the occasion of its silver jubilee, the organisation has expanded to 200 Members and 75 full-time staff from around the world.
Ten years after its formation, 10-full-time members of staff moved into the historic property, which had been donated by German Government and sits opposite Palais Schaumburg, the former first official residence and office of the German Chancellor.
The official opening took place in the former plenary of the German Parliament and attending dignitaries took the opportunity to visit the building. The Mayor of Bonn, Barbel Dieckmann, also hosted a dinner.
The celebrations coincided with the IPC's 10th anniversary and the German Paralympic Committee hosted a gala for over 1,000 guests, as well as a reception later held by the then German Chancellor Gerhard Schroeder to welcome the IPC to Germany.
The International Olympic Committee also donated a statue to be displayed in the building.
Five other cities had bid to host the IPC Headquarters, Oslo, Norway; the French cities of Ferney-Voltaire and Paris; Colorado Springs, USA; and Madrid, Spain.
Bonn's bid, led by Dieckmann, was confirmed as the successful candidate at the 1997 General Assembly in Sydney, Australia.
Following German reunification in 1990, many Governmental departments and offices moved to Berlin ahead of the city taking over the seat of government in 1999.
To combat the exodus, the city of Bonn, together with German government implemented a strategy to attract international organisations to the city.
Today, Bonn employs more people than it did when it was the German capital and is home to many multi-national organisations. Logistics company DHL and communications giant Deutsche Telekom are now based in the city, together with the United Nations and Fairtrade, creating a vibrant international feel to the city.
Germany has a fundamental place in the history of the Paralympic Movement and the prospect of long-term investment in the IPC through Bonn was pivotal to the decision.
The IPC was founded in the German city of Dusseldorf on 22 September 1989, and the father of the Paralympic Movement, Dr. Ludwig Guttmann, was himself German-born.
Bonn was therefore an ideal location for the IPC with its central European location and close proximity to major transport hubs helping staff access the global stage which the organisation has created for itself, and for Members to easily reach.
As the IPC has grown, in 2013 a second office was opened in Bonn.
On the occasion of its silver jubilee, the organisation has expanded to 200 Members and 75 full-time staff from around the world.