Austria's blend of experience and youth could be just the ticket
'We have some really promising young athletes' – Chef de Mission Julia Wenninger
02 Mar 2022
Imagen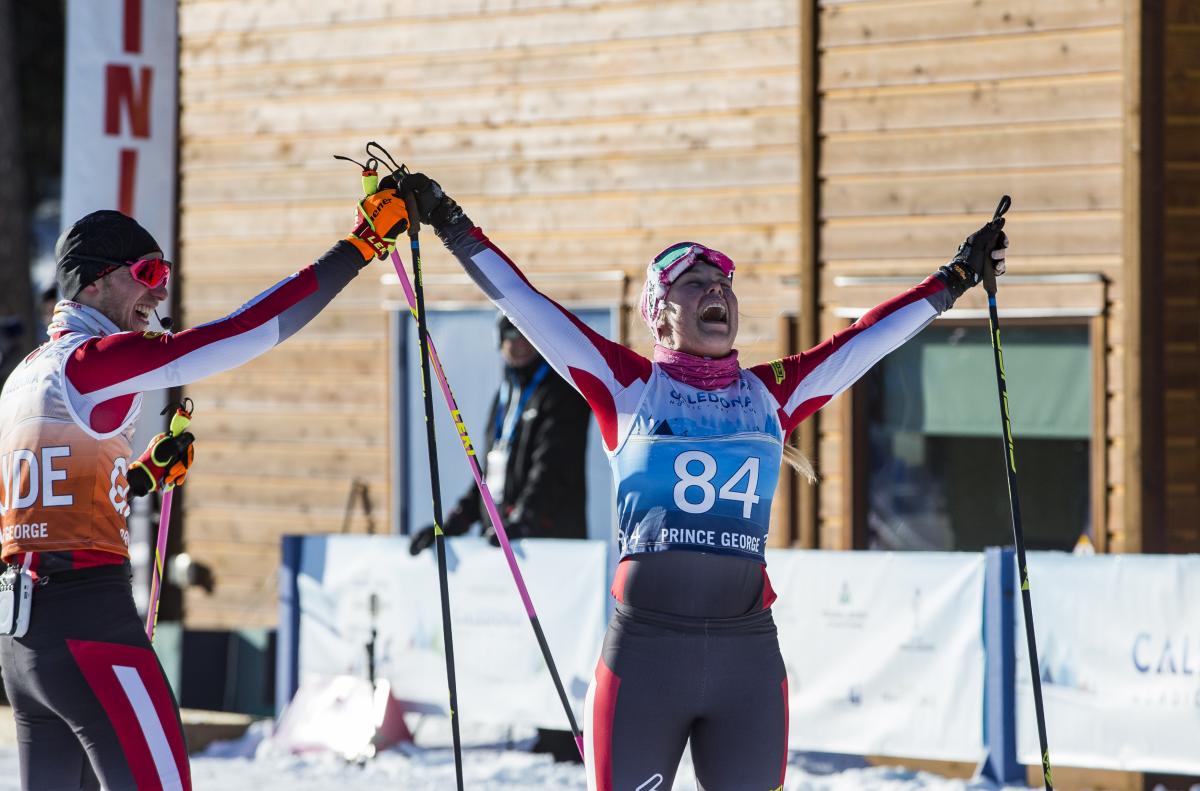 ⒸCDN Paralympics
By AMP Media I For The IPC
There are grounds for optimism in the Austria camp as they prepare for Beijing 2022 despite disappointment at the last Paralympic Winter Games.
Four years ago, after PyeongChang, they returned home with no gold medals, two silver and five bronze and were 22nd in the table. It was their worst-ever finish, having contested all 12 Games since the first in 1976.
But Chef de Mission Julia Wenninger believes the 16-strong team, who will contest four sports (Para Alpine Skiing, Para Biathlon, Para Cross-Country and Para Snowboard) are much better equipped than in 2018.
"The team is bigger than in PyeongChang and we hope to have some more medals as we have some really promising young athletes," Wenninger said.
She has just recovered from a bout of Covid and admits the challenge facing the Austria Paralympic Committee was even greater than she expected.
"As it's the second Paralympics in the pandemic, we thought it would be easier than in Tokyo. But it's not. Only six months between the Tokyo Paralympics and the Beijing Paralympics is the biggest challenge ever, but with the pandemic it's even more challenging. 
"But now everything is set and we are ready to go and excited for great Paralympics, experiences and memories."
Six athletes in the team have Paralympic experience while the other 10 will be performing on that big stage for the first time. Unsurprisingly, given Austria's alpine skiing heritage, that is the largest group – 13-strong. 
Happy Memories
At Sochi 2014, Austria won two gold medals, five silver and four bronze and were ninth in the table.
Markus Salcher, who is taking part in his fourth winter Games, claimed both the gold medals in the standing downhill and super-G plus a bronze in the giant slalom. 
At PyeongChang 2018, he claimed bronze medals in downhill and super-G. More significantly, he is current world downhill and super-G champion, titles won at Lillehammer in January.
Markus Salcher Ⓒ OIS

Roman Rabl won three bronze medals in the sitting combined, slalom and giant slalom while finishing fourth in the downhill at Sochi before retiring in 2019. But he decided to return to the slopes and joins Salcher in the team for Beijing to lend their support to the dynamic young guns.
"At the previous Paralympics we always had a test event a year before, but this year there is a big question mark as to what the course will be like. It's a very nice feeling to be part of the team again and we're all really looking forward to it," Salcher said.
Rabl, who joined the Austrian customs service and did an economic degree during his down time, came back last year.
"I pretty much lost the joy of skiing after 10 years as an elite skier but in 2021 I started thinking more and more to try it once again and after finishing my bachelor studies in June I started training again and now I had some good days on snow," Rabl said.
New Guard
Salcher was not the only success at Lillehammer. Vision-impaired twins Barbara and Johannes Aigner were two promising athletes making their first appearance at a World Championships. They would have been just eight when Salcher and Rabl competed in Sochi.
The 16-year-olds left Norway as winners. Barbara took the giant slalom crown while her brother collected two gold (slalom, parallel) and two silver medals (giant slalom, super-G). Older sister Veronika is also in the team and her guide is sister Elisabeth.
"The Aigner twins are promising young athletes," Wenninger said.
"They showed that they can be on the top and with Markus Salcher, the two-time world champion from Lillehammer, and the comeback of Roman Rabl, we have a really promising team. 
"You should definitely watch out for our youngest team member Elina Stary (15) with her guide Celine Arthofer."
Point to Prove
Vision impaired cross-country skier Carina Edlinger was a gold-medal hope in PyeongChang but had to settle for one bronze. She is a four-time world champion but has had injury issues.
The snowboarders are Rene Eckhart and Bernhard Hammerl.