Beijing 2022: Takeaways from Para Cross-Country Skiing
Para Cross-Country Skiing saw one of Paralympic sports greatest athletes bow out in style, while the next generation were ushered in
18 Mar 2022
Imagen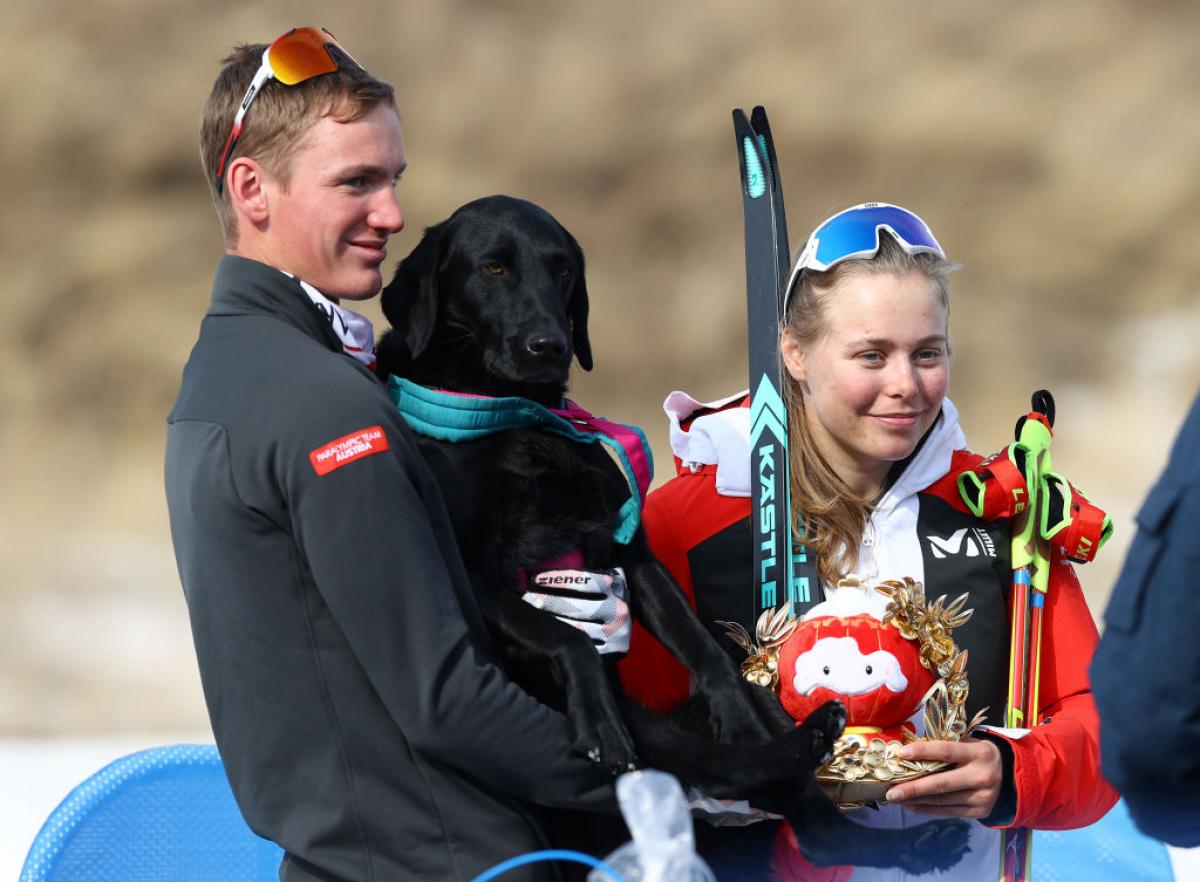 ⒸMichael Steele/Getty Images
By Lucy Dominy | For the IPC
What did we learn about Para Cross-Country Skiing at Beijing 2022?
Here are the main takeaways from the National Biathlon Centre.
Time to say goodbye
Canada's Brian McKeever entered Beijing 2022 as one of the most decorated Winter Paralympians and left as the joint-first.
Knowing that it would be his last Paralympics, the Canadian put on an exceptional show in the men's vision impaired with guides Graham Nishikawa and Russell Kennedy.
Skiing to a sweep in all individual races, McKeever equalled the record of German Para Alpine skier Gerd Schoenfelder. He ends his career as a 16-time gold medallist.
While McKeever always insisted it was never an impressive medal haul or records that drove him home in pole position at six Paralympics, he did admit retiring would not be easy:
"It's hard to say goodbye," he said. "But maybe it's not 'goodbye' but 'until next time'.
"It's after you cross that finish line and it's finally done, and then it hits. That was harder than I thought it would be. It's emotional for sure."
Ⓒ Lintao Zhang/Getty Images
 
…But the next generation have arrived 
While McKeever grabbed the headlines at Beijing 2022 he was not the only Canadian to have a successful outing.
In the women's standing, 21-year-old Natalie Wilkie won two gold medals, a silver and a bronze. Brittany Hudak also reached the podium in the category, alongside Collin Cameron in the men's sitting.
All of these performances added-up to a second place finish in the medals table and showed Canada will still be a Para Cross-Country force to be reckoned with in the post-McKeever era.
…And on that note
Teenage dreams were hard to beat in the women's vision impaired as talented German 15-year-old Linn Kazmeier stormed to gold in the middle distance with guide Florian Baumann.
Elsewhere in the class Austria's Carina Edlinger fully arrived with her first Paralympic title to follow on from her bronze at PyeongChang 2018. Guided by Laurenz Josef Lampl, Edlinger was the victor in the sprint.
And a less expected triple gold medallist, China's Yang Hongqiong, won all three women's individual sitting events to help her country top the sport's medal table. The 32-year-old, who took up cross-country skiing only four years ago, had never competed at a Paralympic Games or World Championships before.
China ended with seven golds, six silvers and five bronze medals. Zheng Peng also inspired his country with two golds in the men's sprint and long distance sitting to round off an exciting new raft of skiers with medal winning potential.
Chinese Yang Hongqiong Ⓒ Getty Images