Canada's Johnson Ponders Retirement After London 2012
At 36, Joey Johnson is pondering what to do after he leaves the game of Wheelchair Basketball.
08 Dec 2011
Imagen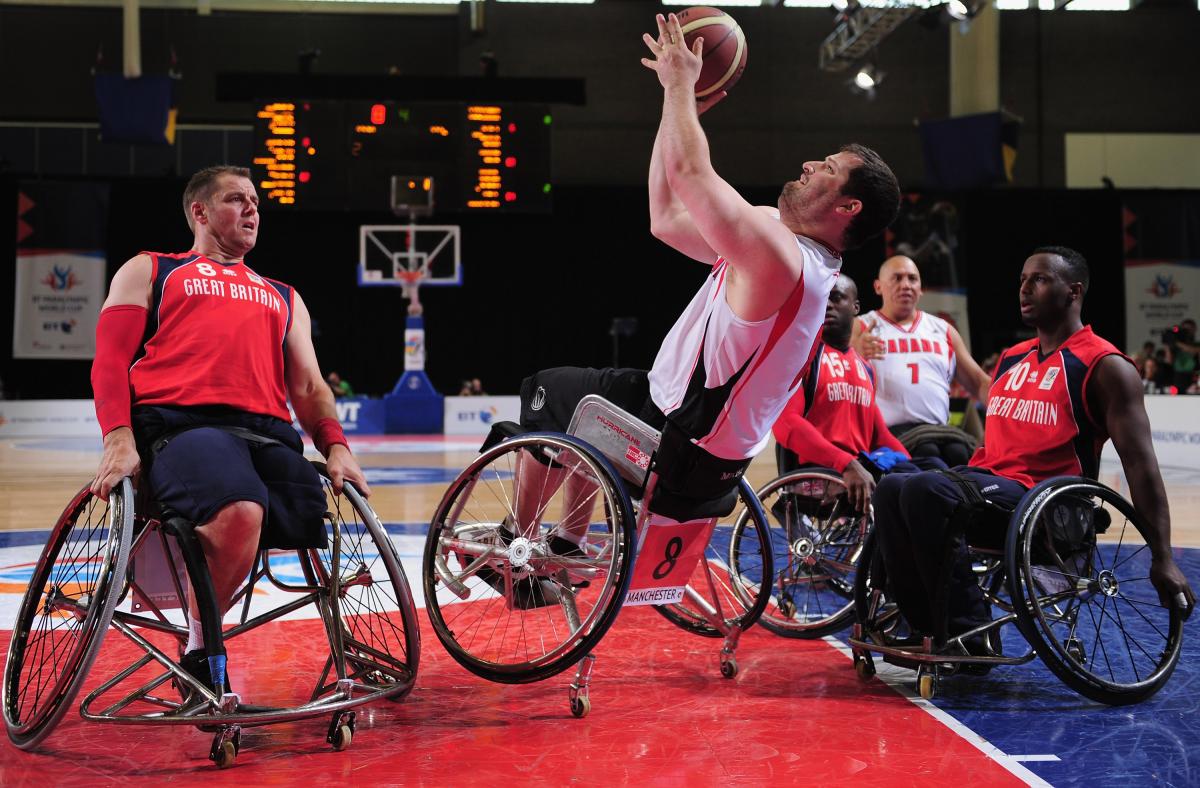 ⒸGetty Images
By IPC
"I went to university, I have an education, but I've never really had to sit down and have 9-5 work."
At 36, Joey Johnson is not quite the most veteran player on Canada's men's Wheelchair Basketball team, which finished third at the Parapan American Games in Guadalajara, Mexico, last month.
But he is pretty close.
He has been playing on Canada's national team since 1995 and London 2012 will mark his fifth Paralympic Games.
So will next year be the end of the road for the Lorette, Manitoba, native?
"You never say never," Johnson said. "But yeah, I would definitely be leaning towards that I think."
With thoughts of retirement already impeding his brain, Johnson will need someplace to go every day.
What will he fill all of his time with?
"I think a lot of athletes are scared of stopping sport because it's basically all we've known," said Johnson, who suffers from a degenerative hip disease.
"I've been playing competitive, elite sport for the last 15 years, and it's been my life. To now think about having to stop doing everything that I've known and everything that I've loved for the last 15, 20 years, to start a 9-5, it's kind of overwhelming."
That is why Johnson decided to turn to Adecco, which partners with the International Paralympic Committee (IPC) to support an athlete career programme to help Paralympic athletes with employment opportunities.
Adecco works with athletes to create customized career development programmes for athletes in addition to helping them enter the labour market and seek out full-time employment at the end of their sporting careers.
After learning to balance four children, a dog and a professional sporting career, Johnson said he has already acquired several skill sets he can carry over into the workplace.
"Any work field would love to obviously have a highly motivated leader – someone who's not scared to succeed, someone who basically thrives for success," Johnson said. "It's just learning how to translate those skills into the workforce."
"I went to university, I have an education, but I've never really had to sit down and have 9-5 work. Obviously I'm not done playing yet, but I think I will be in touch with (Adecco) more in the next year or two as my career starts to come to a close," Johnson said.
"I'm basically open to whatever will put food on the table."