Canada's Stiles aims for 2015 football 7-a-side Worlds bid
Canada's football 7-a-side team offered Trevor Stiles a second chance, now he'd like to return the favour by helping them qualify for the World Championships.
24 Jul 2013
Imagen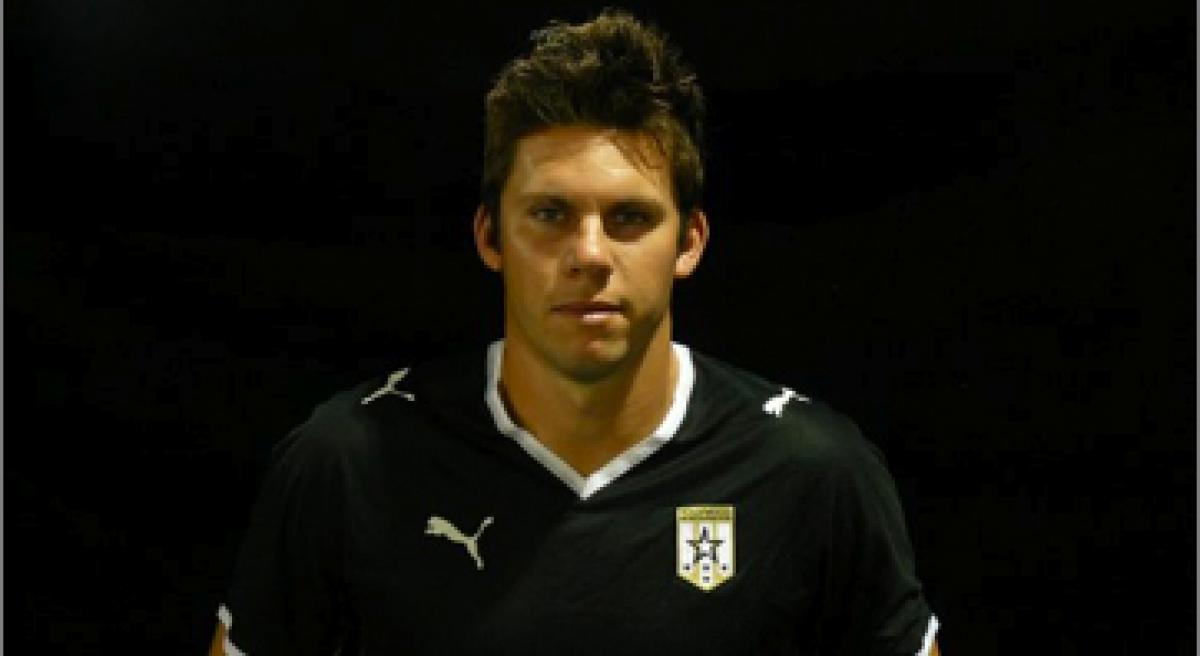 ⒸPhoto Courtesy of Trevor Stiles
By Tom Bestwick | For the IPC
With eight places for the 2015 World Championships up for grabs at the tournament, Stiles would like to prove he is one of the best players in the world and help his nation qualify.
Football 7-a-side can be a second chance for many players of the game, including Canada's Trevor Stiles.
He has a pretty great story to tell ahead of the 2013 CPISRA Intercontinental Cup, which begins on Saturday (27 July) in Barcelona, Spain.
Sixteen teams from around the world will take part in the tournament, including the top two finishers from London 2012 in Russia and Ukraine.
With eight places for the 2015 World Championships up for grabs at the tournament, Stiles would like to prove he is one of the best players in the world and help his nation qualify.
That second chance
Canada's football 7-a-side team originally gave Stiles his second chance after a tragic injury cut short his promising professional football career.
He had turned out for the likes of the Los Angeles Galaxy and the Colorado Rapids, as well as football clubs in Sydney and Miami. He was talented goalkeeper who could have gone on further, but was left restricted due to a visa issue.
"I took some time off to pursue some other opportunities," Stiles said. I could not get a working visa for the UK so I headed back home to finish my degree off.
"We had a few boys over from Sheffield one time who did not understand after watching me during preseason why I wasn't playing in League 2 or League 1 for a good wage. I had to explain the visa game to them and that I wasn't able to get over to the UK."
Stiles, though, suffered an injury that effectively ended his career in professional football and led him to football 7-a-side.
Reflecting back on that life-changing injury, Stiles said: "Against Portland, I took a huge knock and had severe rotational concussion. For the first few weeks the doctor explained our goal was to have as little long-term damage as possible. My (now wife) explained that she had to tell me what to do.
"I would have a conversation with someone for five minutes, then look up say 'hi' and have no idea what we just said. I couldn't raise my heart rate, couldn't walk a block or more. For every 30 minutes of TV it was 90 minutes of nothing else. I couldn't have beer or coffee and pretty much anything that stimulated the brain was a no-go.
"I got cleared five months later but still struggled until about the 10-month mark, which stopped any plans I had to move on to a higher-level league.
"I came back the year after trying to get back but just couldn't. I only started half the games, as I couldn't put in a full week of training at performance level. My head just couldn't handle it day in and day out."
Taking advantage of an opportunity
It was Canadian football 7-a-side coach Drew Ferguson who gave Stiles another chance to play football.
Since Stiles joined up with the Canadian squad in December 2011, Ferguson has converted the former professional goalkeeper into a forward, and Stiles is thankful for getting a second chance.
"One day, I got an email about the Paralympic Canada Team and I was not too sure at first then I talked with Drew and came out to a camp in San Diego and here we are," he said.
"It is tough, as I miss the day-to-day training, the locker room, and camaraderie of the team environment. Though with this team, I am able to get a bit of that back. It allows me to play at the highest level I can for myself now.
"It is funny as when I was younger and bounced around a bit, I wanted to play but at the same time, I enjoyed the life I was living and didn't always push it enough. Once I found myself with a head injury you look back and realise what really could have been."
Over the next two weeks in Barcelona, Stiles' story could get even more extraordinary. Starting in Group A, Canada will face the Netherlands, Scotland and Spain, and Stiles will be the one tasked with putting the ball into the net rather than the one keeping it out of it.