Darko Duric making waves for NPC Slovenia
The world-class swimmer is setting the bar high for newcomers to the pool in Slovenia.
08 Apr 2014
Imagen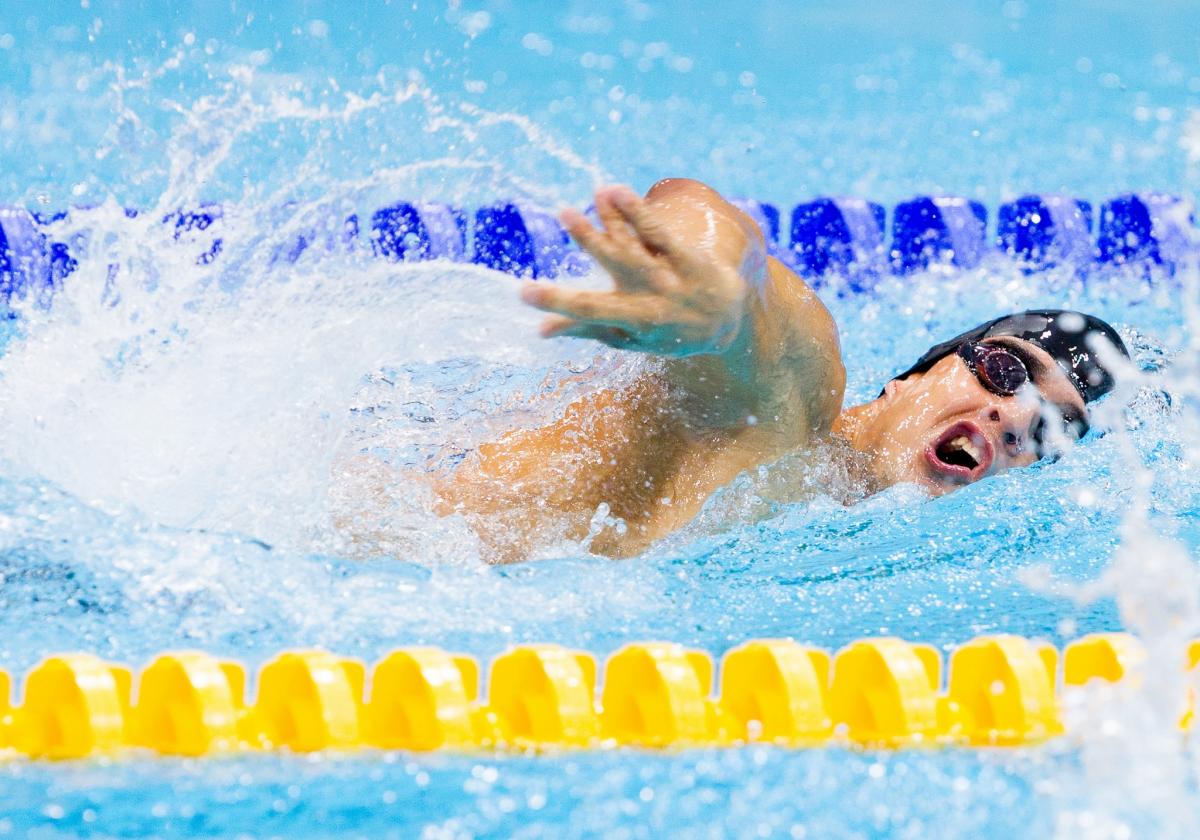 ⒸSportida
By NPC Slovenia
This year's IPC Swimming European Championship in Eindhoven awaits, where Darko Duric will have yet another chance to prove himself.
Darko Duric, a 24-year-old Slovenian athlete, with a physical impairment is considered one of the best swimmers in the world from Slovenia. He has become a ChangeMaker for the Paralympic Movement in Slovenia, as he leads a new generation of elite para-athletes to build a better future.
Though his life was often tough, he never gave up. Duric was born without legs and his left arm due to genetic defects. His parents abandoned him and left him in foster care. He was taken in by Veronika and Milan Debeljak from Podbrezje in Kranj.
Although he had an impairment, he gladly helped out on the farm. When he was five years old, he learned to walk using a prosthesis. The arm prosthesis he had he stopped using by the age of 13.
At the age of 10 he learned to swim in Pacug on the Slovenian Coast, but previously he trained in sitting volleyball. Today, he is watched over by Boro Strumbelj, Matej Globocnik and Jana Cander. His first swimming competition was in Prevalje, where he swam a solid time. After a few weeks of persuasion he finally decided to dedicate his life to swimming. He trains in Ljubljana and Radovljica, not only in the pool but also in the gym.
Duric is currently the world champion in the 100m freestyle and 50m butterfly. At the 2013 IPC Swimming World Championships in Montreal, Canada, he also won silver in 200m freestyle. At the last Paralympic Games, he finished in fifth place in 100m freestyle and 50m butterfly, while in 50m freestyle he finished in sixth place. He is still the world and Paralympic record holder in 50m butterfly.
With the help of a humanitarian campaign, he got a car, which was made especially for him and his needs in Germany. Now a new campaign is in progress – Slovenia is helping him to buy new exception leg prosthesis, which costs EUR 80,000. A quarter of the funds have already been collected.
Duric is also a student of the Faculty of Business Administration and is happily in love with the lovely Iris. He has many ambitions and goals. The state will employ him as the first professional athlete with an impairment and his job in the public administration will definitely help him with achieving his goals.
This year's IPC Swimming European Championship in Eindhoven awaits, where Duric will have yet another chance to prove himself.
To mark the United Nations International Day of Sport for Development and Peace, the development arm of the IPC, the Agitos Foundation, is publishing stories where sport has helped to change lives or societies as part of the ChangeMakers campaign.
From 30 March until 13 April, stories will be posted on Paralympic.org and on the Agitos Foundation's newly launched Facebook and Twitter pages.
Like or follow them to keep up to date with the latest news on the development of para-sport.